My 2018 Goals as a Large Family Homeschooling Mom of 8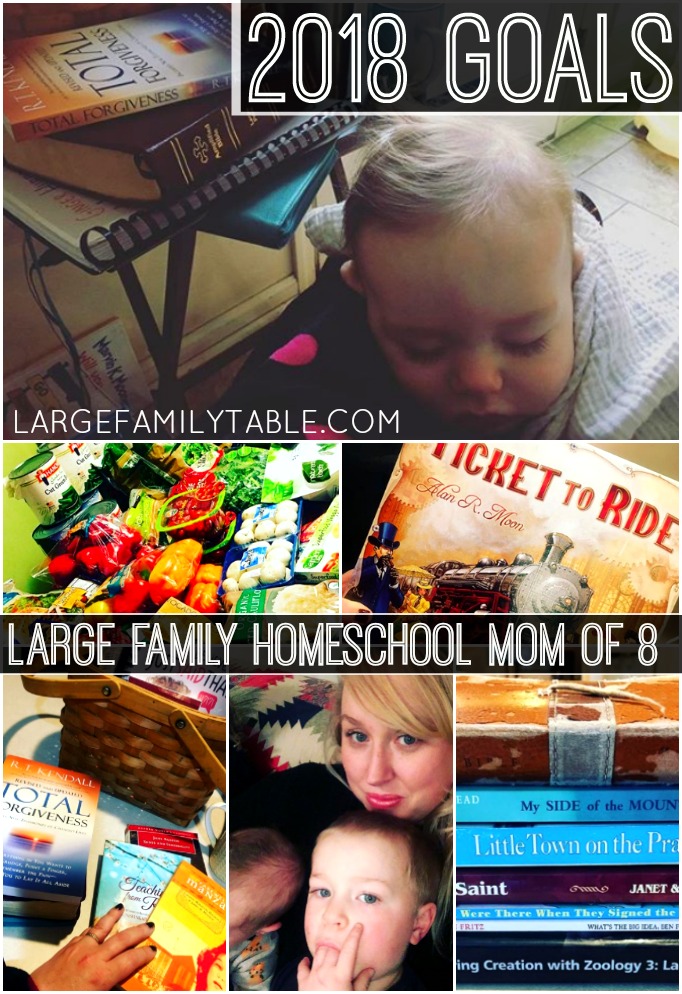 Since it's now officially February 2018, I felt it was only appropriate that I share my 2018 goals.  I shared several of my personal 2018 goals on Instagram in recent weeks. You can read that post here if you'd like. I started writing out my goals in December and all things take me a little longer but none-the-less I know some ladies have requested these.
My 2018 Personal Goals, including my FOCUS WORD
I don't always pick a word for the year. In thinking through what I want to accomplish in 2018, the most significant word that keeps coming up in my heart is priorities.
PRIORITIES.
If I get working online too much, get too much on my plate, or start having a lot of stress in general (it's a daily casting of care, friend), my priorities can get out of whack.
What are my priorities? My biggest priorities are to love my Jesus and follow after Him. Love my husband and to partner with him in the daily walking out of this life together. And to love and lead our children by spending focused family days with them and always (as flawed as I am,) pointing them back to Jesus.
Marriage
To go on two date nights with Travis each month.
To become masters of Dave Ramsey's EveryDollar App. Yes, I put money and budgeting under marriage. I think handling the finances and being on top of money together is a huge marriage skill.
Travis wanted to switch us to the EveryDollar App from my old pencil and paper ways. We're going into month three with the change, and I'm starting to see the benefits. One benefit is we can both sync our app to see where our budget is in an instant. He can fill up the van with gas, I can order groceries, and either spouse can see the transactions in the app.
Personal Reading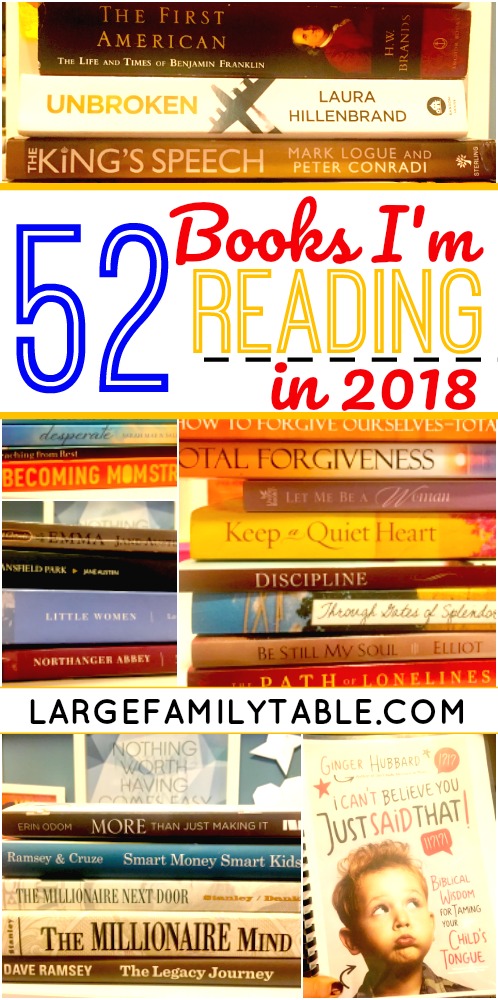 Like many large family moms, my time is limited. With reading in the mornings, at bedtime (instead of watching TV), on long car rides, and being in the habit of having a book out, I'm getting more reading time in for myself.
I want to personally read the entire Bible and 52 books (fiction/ nonfiction/history/biographies/spiritual/all the books). You can read the 52 Books I Want to Read This Year here.
Homeschooling
In our homeschool, I want to read 52 chapter books aloud to the kids (hoping for more but trying to give room for reality). This doesn't include their personal reading, our audiobooks, etc. We've had years where we've read more and years where we've read less. However, I've never completely and publicly shared all of our read alouds before, so this will be fun!
Here are the 52 Books I Want to Read Aloud in Our Homeschool This Year (coming soon…didn't get this list finished in my limited work time this go round 🙂 ).
I want to complete one lapbook a month with my elementary kids. I've mentioned I wanted to get my current elementary kiddos into lapbooking as I did with my older boys years ago. I'm determined in 2018 those kids are going to do one lapbook a month! *insert determined homeschool mom roar here*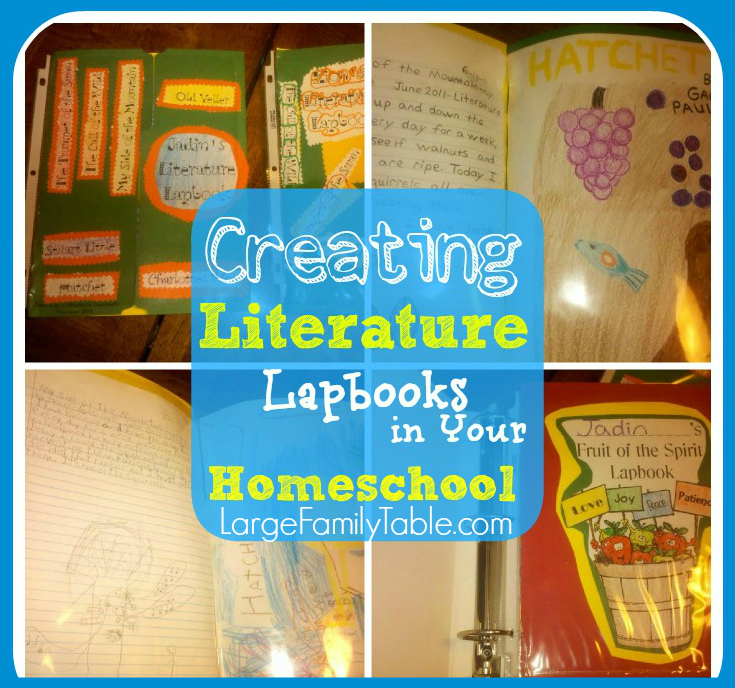 Take OFF summer 2018 (besides reading)! You can read our Winter 2018 homeschool and family life schedule here.
We've been big year-round homeschoolers for several years. I'm a huge fan of year-round homeschooling because I feel like it gives us breathing room, especially since I'm also a working homeschool mom. Between the early years, when I worked full-time as a nurse while homeschooling early elementary age son, preschooler, and a baby, to the many years with either being pregnant or having another baby, to the years of having an exploding online business and just trying to figure out how to put one foot in front of the other, year-round homeschooling has been our best option.
Yeah, homeschooling year-round at a gentle pace has saved us many times! We're in a different season now though, and with Travis being back home again (after finishing two more years of full-time/heavy commute college), and helping me with all the aspects of living this life, we've decided to take a big summer break this year. We have lots of property projects and exciting things coming up. Travis wants to give it a try and with his help it just might work out well.
Food & Fitness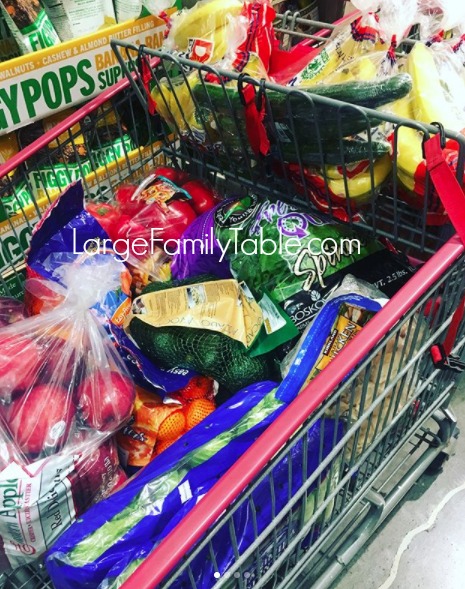 Go lower-carb, sugar free-ish (I'm breastfeeding so this won't be hardcore low-carb)
Personally, I'm swinging more towards lower-carb and sugar free-ish. Although I'm not saying I'm doing Keto, Atkins, or Trim Healthy Mama 100%. I'm just doing what I find works for me without feeling pressured. I'm using the MyFitnessPal free app to keep an eye on what I'm eating and not shoving PB&Js in my mouth most of the time. 🙂 Yes and amen.
Log 15 miles a week in walking time. That's 780 extra miles walked a year!
I've also shared, and you can see in many vlogs, that we go on long hikes around our home. We're by the George Washington National Forest and we have a 13-acre forest of our own. My husband has cleared lots of walking paths for us and we walk locally as well. Usually, we take these big walks as a family. Some days our big walks don't happen due to weather or our school time running longer (or insert any other life explosion here :). I want to be intentional about walking as much as possible. It's the only exercise as a large family mom I can fairly consistently get.
Get to know my Instant Pot fully!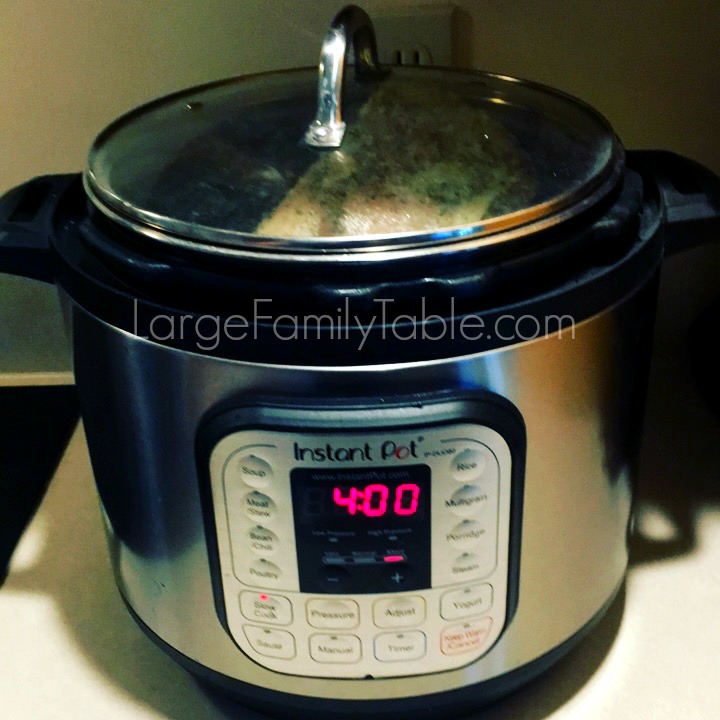 I've played with our Instant Pot. I've used it a lot on my Large Family Freezer Cooking Days. There's so much more I've heard I can do with it, so I figure forcing myself to use it more is my best bet to really get to know it!
Hobbies
For years, my "hobby time" has been my online blogging which started as a hobby 7 years ago and now is a huge endeavor. Now that I've had Benjamin, Travis is home to help, and we're reworking my work time, I'm encouraged that I'll actually have some hobby time that doesn't have to go towards online work.
Learn to crochet and complete four crochet projects. 
I'm always on the lookout for activities the kids and I can learn and enjoy together. Both of my girls have wanted to learn to crochet. Naomi (age 11), loaded up on crochet supplies over Christmas. She and I watched several YouTube tutorials over Christmas break. She quickly started doing chains and just this past weekend crocheted a full flower. I'm encouraged by her! She's now working on the looms and soon should have a hat completed.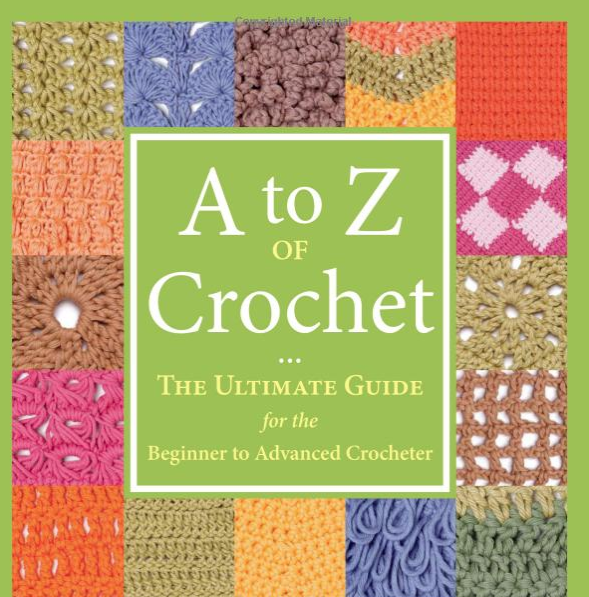 These are my Amazon affiliate links. For Christmas, Naomi got A to Z of Crochet, the Easy to Do Crochet Kit (this one guided her through doing flowers), and the Beginner Crochet Scarf Kit.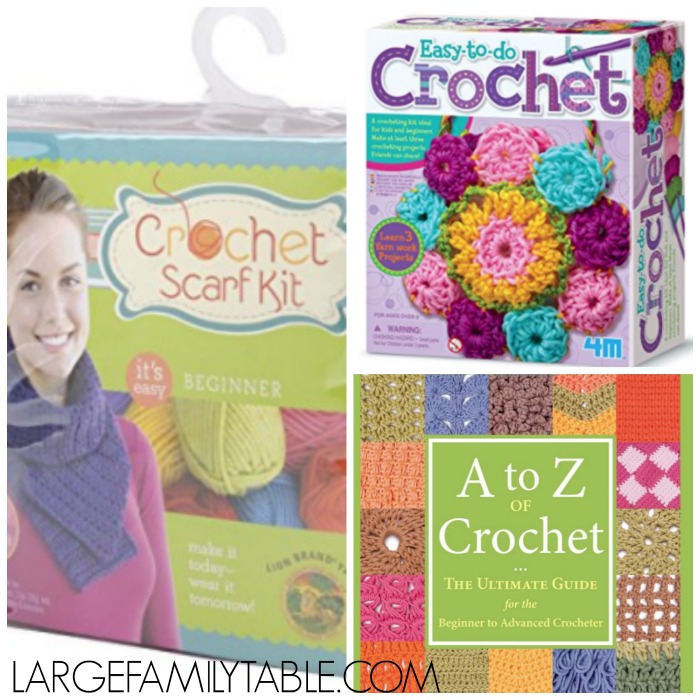 So I have started, just a bit here and there, and can now do a chain. I'd like to keep up on learning a new crochet skill each week. (I'm sure Naomi will teach me). I'd want to complete four crochet projects in 2018, which would be one every 3 months. Within this, I want to teach Amelia as I learn as well.
Finish my "To Every Time There is a Season" cross-stitch. I started this one several years ago!
Family Life
I want to play board games weekly. 
I shared here that I bought Ticket to Ride over Christmas as well. During some seasons with many kids, it's hard to play board games (you know this!). We're in a season right now with the 7, 8, 11, 14, and 17-year-olds where we can get focused game time in, especially in the winter. I've put a game-time on our homeschool Winter schedule.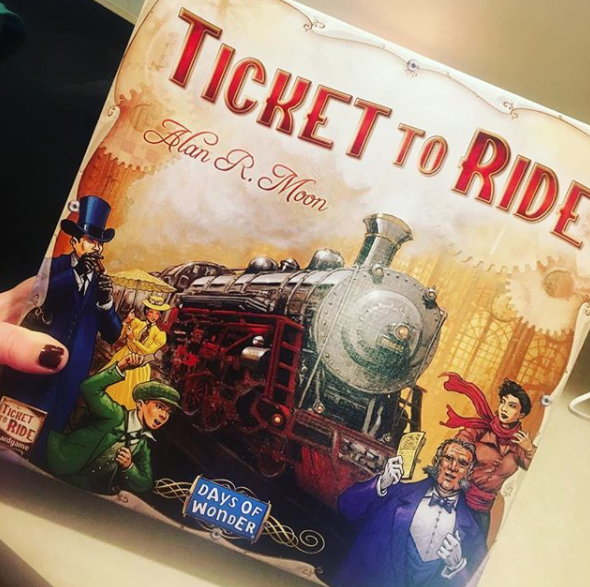 I want to complete large 1000+ piece puzzles together.
In the same theme, I want us to complete large puzzles together. This might be completed over a long weekend or several weeks. I bought us several new larger puzzles and want to make it happen!
The Working Homeschool Mom
It can be difficult for me to talk about the work-side of this online life because then I feel like all I'm doing is talking about working all the time. I know many moms don't work career-wise and raising children IS a full-time job!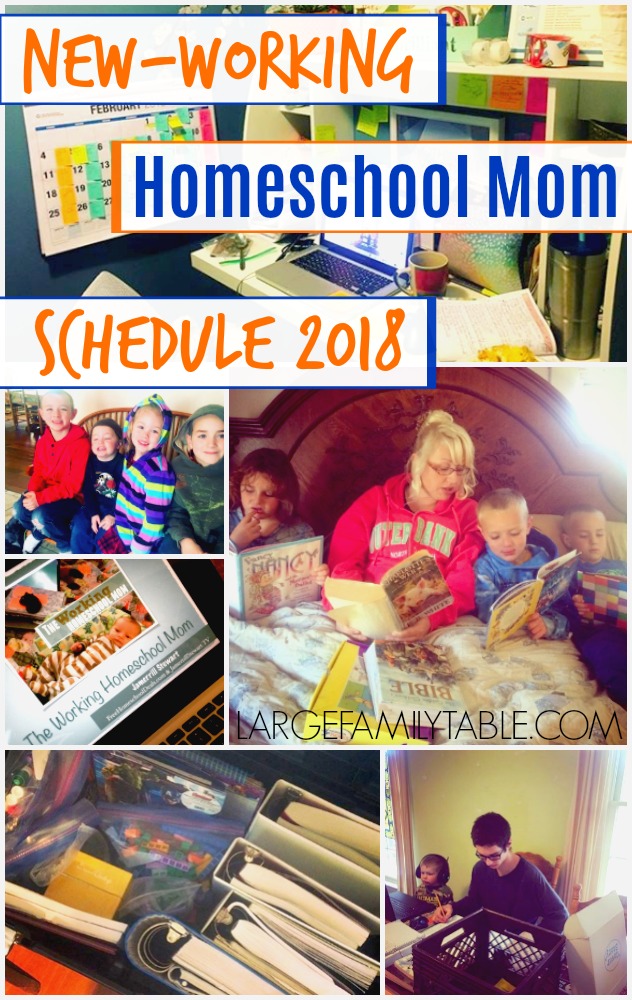 I also know that I have homeschool moms that follow along here who are Etsy shop owners, bloggers, YouTubers, writers, nurses, etc. and those moms may find how we juggle all this helpful. I've spoken at many conferences over the years about "The Working Homeschool Mom" and I know there are homeschooling moms who are interested. Working and getting in work time IS a part of my life, even though what I mainly show is myself being covered with books and babies on YouTube.
It really is hard to show it all and I don't think there's any way anyone really could. But talking about being a work-at-home mom is something I've done from time to time.
With that being said, here are my working homeschool mom goals for 2018:
Make my new work schedule work for us – tweak as needed (you can see my updated work at home mom schedule for Winter 2018 here)
Start my podcast
Write two books for homeschool moms
Write one book for large family moms in particular
Create and release large family food products and resources
So those are the goals I'm focusing on in 2018! My biggest goal is keeping my priorities straight, which includes keeping my heart focused on this beautiful family the Lord has given Travis and me. That's the best place for me to be. xoxo
Please share some of YOUR 2018 goals in the comments below!