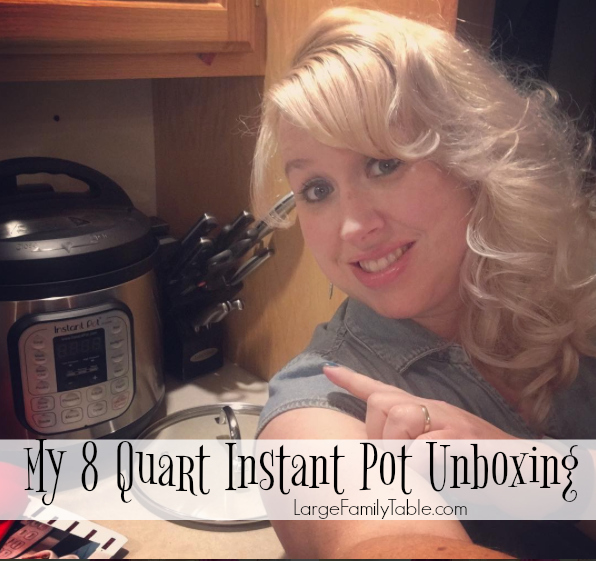 In today's new video I unbox my new 8 quart Instant Pot! I also share a few Instant Pot accessories I ordered. We open everything together. Plus, I share my Instant Pot plans and chat about the first few Instant Pot recipes I want to try. I mention in the video, and boy this is true, as a large family mom I'm slow with new kitchen gadgets. It will take me several months to figure out how I feel about the Instant Pot and figure out how it'll work best for our large family. Of course, I'll share my experiences and mid-haps along the way. 🙂
Here are my Amazon affiliate referral links for the items I purchased. Here's my full disclosure policy. Thank you!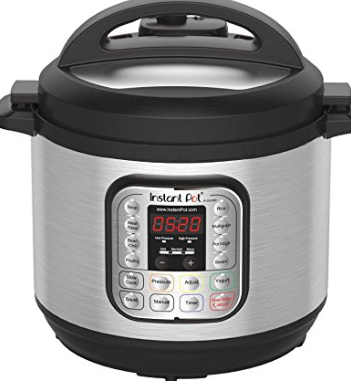 8 QT Instant Pot Lid for Slow Cooking etc.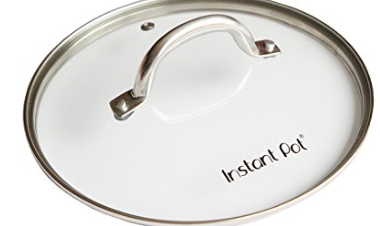 Instant Pot Silicone Mitts (When I bought the silicone mitts in March they were under $4. As of *this moment* they're showing up at over $9. I use these daily with any type of cooking since I bought them. You'll have to see if you can work a better deal or not 🙂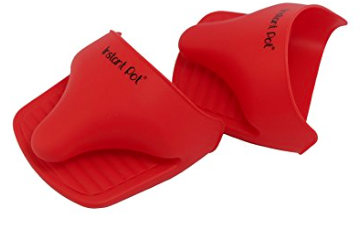 The Instant Pot® Electric Pressure Cooker Cookbook
Read thoughts from other moms! Here is where I shared the picture of me unboxing my Instant Pot on Instagram over 70 moms chimed in with their Instant Pot questions and thoughts!
And here is where I shared about unboxing my new Instant Pot on Facebook with well over 70 moms sharing their Instant Pot Reviews and Experiences.
Click here to watch the full 8 Quart Instant Pot ® 7-in-1 Programmable Electric Pressure Cooker Unboxing.