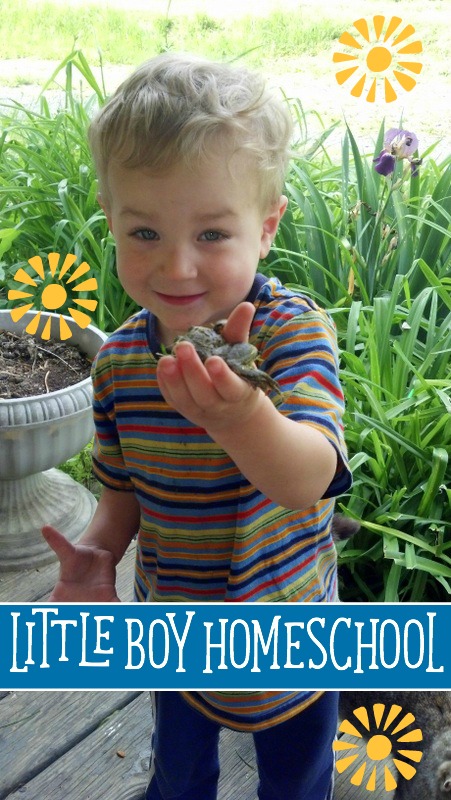 Some days during homeschool I am brave and catch frogs.
There are days when I teach Elmo how to read the Bible.
My brother and I like to color trains during homeshool.
Many days during little boy homeschool I play with trains.
When I get rowdy Mommy takes me for a walk to the pond. She lets me throw rocks at the fish.
That's Cowboy Woody in my hand, wearing his super Woody cape (one of mom's kitchen towels).
On really cool days I get to go to the zoo and see snakes!
Most of the time though I'm home picking vegetables,
and helping my mommy.
Here's more on the early years of homeschooling in our family. What do your little boys like to do during homeschool?