Confessions of an Angry Homeschool Mom
*Special note from Jamerrill: Friends, this is a heartfelt guest post from my friend, Wendy. I know you'll be blessed by her insight and encouragement!*
I didn't expect to be angry.
Worse, I didn't expect to ever yell at my kids in the midst of our homeschooling days. I'm not talking about hollering, "Hey kids, it's time to come in now. Get cleaned up for lunch!" or shouting about the din, "Boys, bring it down a bit, Mommy's ears are bleeding!" I'm talking about shaming, hurtful, angry words like, "What's wrong with you? Why can't you just sit here beside me and get this? Turn your brain on! I don't know if I can do this anymore…"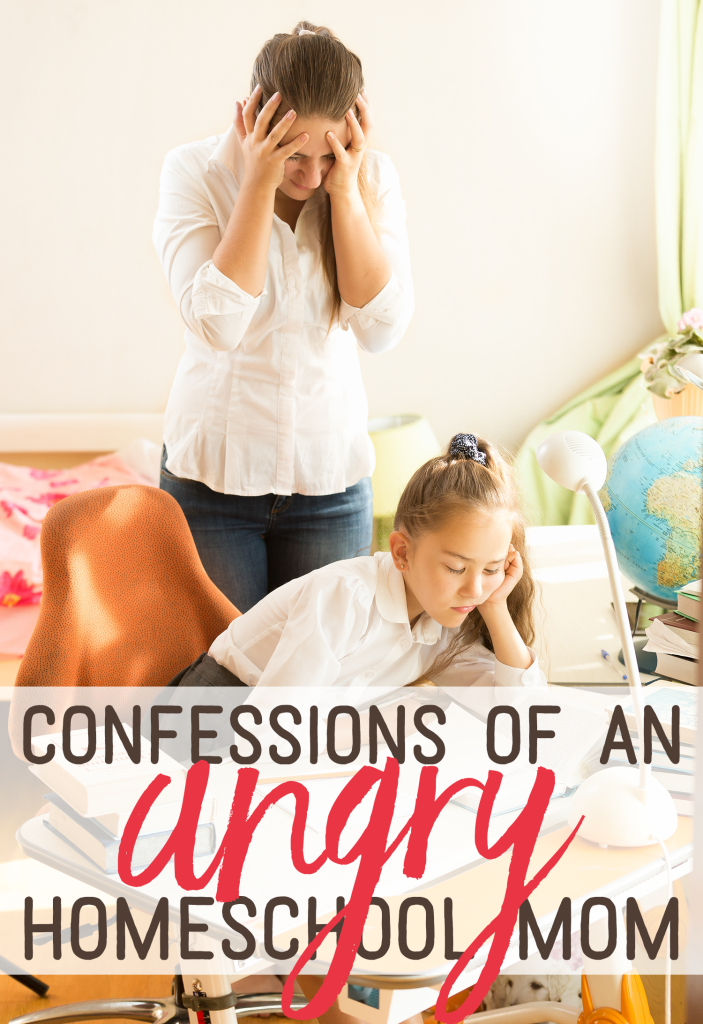 I brought them home to homeschool, primarily, because I found that the teachers at our local Christian schools (yes, we've tried multiple schools) had a difficult time being gracious and Christ-like with my three sons. After all, we're talking about three strong-willed children with ADD, ODD, and that darn sin-nature that plagues us all. It's a tough combination for a teacher, I get that. But what happened in our homeschool days together absolutely broke my heart.
In my well-intentioned efforts to protect them from a classroom environment lacking grace, I found myself transforming into an equally hurtful brand of gracelessness. Perhaps worse, for I am their mom.
While I would love to give you a simple formula to controlling your anger in your own home and homeschool, I'm offering to lead you, instead, into the scriptures where God spoke most directly to my heart amidst the hardest homeschooling days.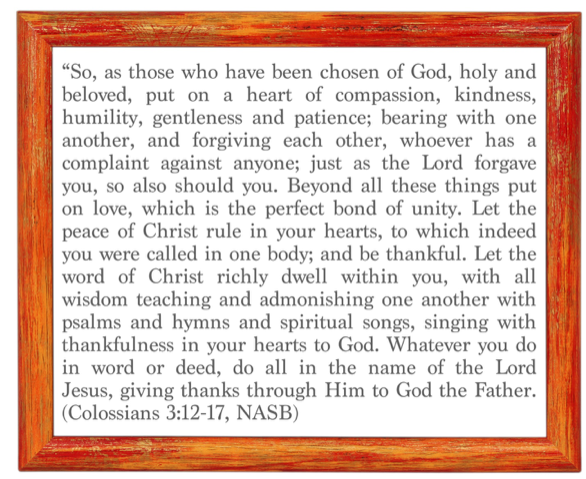 Here are 8 transformative truths hidden in these gentle but admonishing scriptures, just for us.
You are chosen by God. (vs.12) I'm not going to take this out of context and talk about the fact that God may have chosen some of us to homeschool, though He may have. I'm talking about the fact that He called you to Himself. Yes, you are a purposefully chosen, holy and dearly loved, child of God! It must start there, each homeschooling day.
Mothering with compassion, kindness, humility, gentleness and patience. (vs.12) There virtues aren't things we wake up with naturally each morning. They are part of our attire as Jesus's followers, character traits that must be "put on" each new day. Overtime, the Christian bears these fruits in her life more continually, of course, but there are hard seasons too – seasons when the mantle of Christlikeness slips from our shoulders. And we need to go back to the muscular putting-on of these attributes.
If you are lacking the fruit of God's Sprit in your heart and home, remember that "putting on" requires both an abiding quite heart, attaching yourself to the vine before your children / students rise, that you might bear these spiritual fruits internally; as well as the discipline of putting on right behavior on the outside of your hardest mothering days. The way that you speak with compassion, the way you bring them gently onto your lap, the way that you listen patiently, though your day is slipping by with so much yet undone.
We forgive each other because we have been forgiven. (vs.13) This is basic, Christian 101. But sometimes we need the reminder. We cannot let our children's childishness derail us, or their learning challenges challenge us, though they fight one another and refuse to do their work some days, we are called to forgive. When we homeschool it's a long-suffering sort of forgiveness, I get that. There are few breaks. Remembering that I am God's child, as completely as they are mine, reminds me to forgive them just as I have been forgiven.
Love Love Love. (vs.14) Again, another fruit of God's Spirit. Over all the challenges of our homeschooling days, we must remember that we've been called to love. 1 Corinthians 13 could hold a verse that says, "If you sacrifice your days to homeschool your children, but have not love… you are merely a clanging school bell, teaching them nothing of eternal worth." Ouch. That's a hard one to swallow.
The Peace of Christ belongs in our hearts! (vs.15) Often I try to manufacture peace in my home, bypassing my heart entirely. How can that be? How can it authentically be? It can't. But God's Word tells us where our Peace can continually be found. In Him. "For He Himself is our Peace." (Ephesians 2:14) Just as those other fruits are born out of our abiding in Him, this one does too. Abide in Him, ladies, for He is our Peace.
Thankful hearts are key. (vs.15) We have so much to be thankful for, you and me both. Often, in the business of our full and blessed, albeit challenging, lives, we forget the call to be a thankful people. I love how Ann VosKamp reminds us that gratitude precedes the miracle. Do you need a miracle in your heart and home? Start by giving thanks.
God's Word in our hearts overflows out into our homes. (vs.16) I'm seeing a recurring theme here: Abiding in God's Word bears fruit. We've been called to teach and admonish (how applicable for homeschooling moms) "with psalms and hymns and spiritual songs". We must be filling up our beings with these lovely things, so that when our lips part, that which is deep within us overflows out and onto the precious ones we've been given.
And finally, this… (vs.17) Whatever you do, (whether homeschooling your little people, taking them to baseball practice, putting the baby down for a nap, making homemade paly-dough, prepping for dinner, or tucking them into bed for the umpteenth time that night) do it all in the name of our Lord Jesus Christ.
Up until my third child was born, right about the time I began homeschooling my first, I'd been a rather laid back personality. Calm and controlled, nurturing and creative, even joyful, not one to engage in conflict. Needless to say, motherhood came as a shock. Right when I needed those lovely attributes most, they started to disappear, and, in their stead, I found myself angry, joyless, bitter and controlling. Not all day everyday, but enough to know I'd lost my center.
What I have learned, on my journey back to joy and gentleness, is simply this: When I abide in Him and He abides in me I am less prone to anger. In His presence, the soil of my heart becomes supple again, and His fruit springs up.
"See, I am doing a new thing! Now it springs up; do you not perceive it? I am making a way in the wilderness and streams in the wasteland." (Isaiah 43,19, NIV)
I pray that blessing over you all today,
Wendy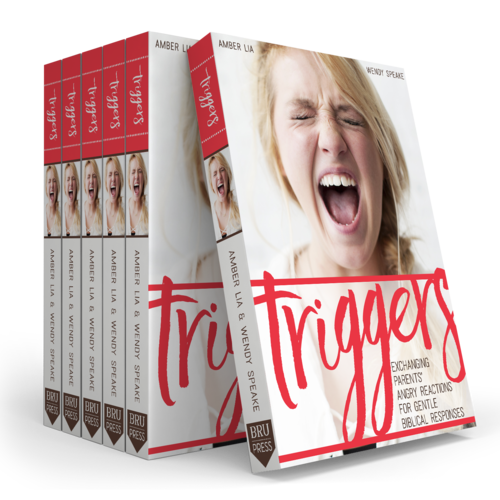 If you struggle with anger in your home and homeschool from the sheer effort of it all, if you find yourself yelling at your children, and heavy with shame, I encourage you to order a copy of (affiliate link provided) Triggers: Exchanging Parent's Angry Reactions for Gentle Biblical Responses, by Wendy Speake and Amber Lia, published by BRU Publications, a division of The MOB Society. For more information about Triggers, visit us here .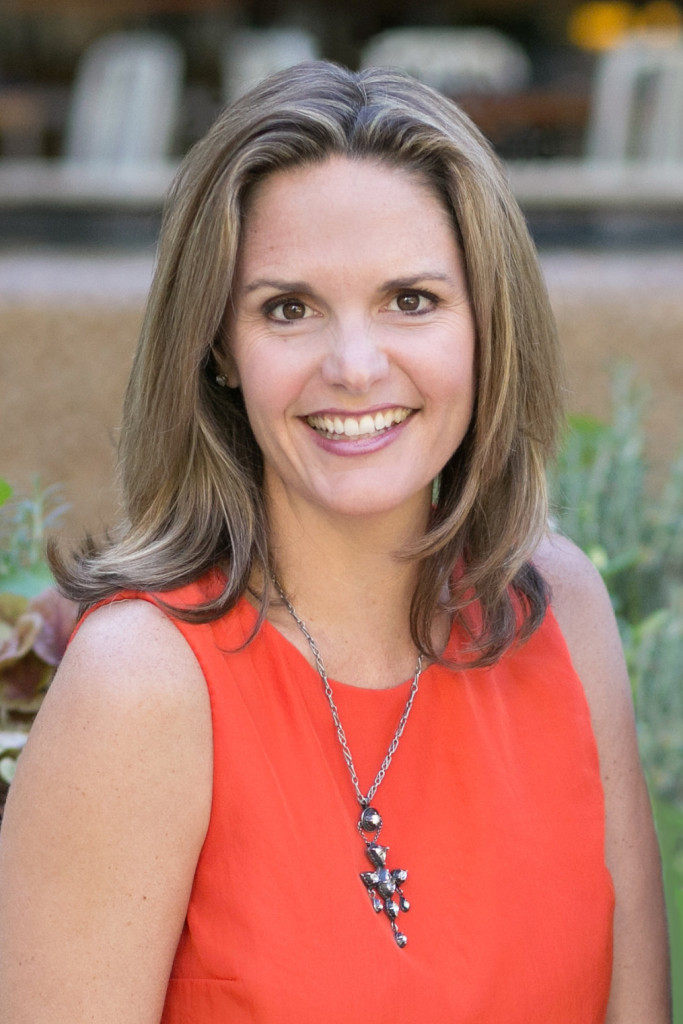 As a trained actress and heartfelt Bible teacher, Wendy Speake ministers to Women's hearts through story telling and Biblical life application. During her career in Hollywood, on shows such as JAG, Melrose Place, and Star Trek Voyager, Wendy found herself longing to tell stories that edify and encourage women. She now writes and performs dramatic Bible studies that move her audiences closer to Jesus. Triggers is her first book, co-authored with Amber Lia.
Visit Wendy at wendyspeake.com, or follow her parenting adventures on Facebook or Instagram