Apple season isn't just fun for outdoor activities and food although those are great reasons. Homeschooling mamas know apple season can bring fun great activities as well as tasty treats. This easy apple tree paper bag craft project will have your kids working on fine motor skills and having fun at the same time. What more could a mama want for her kid's learning environment?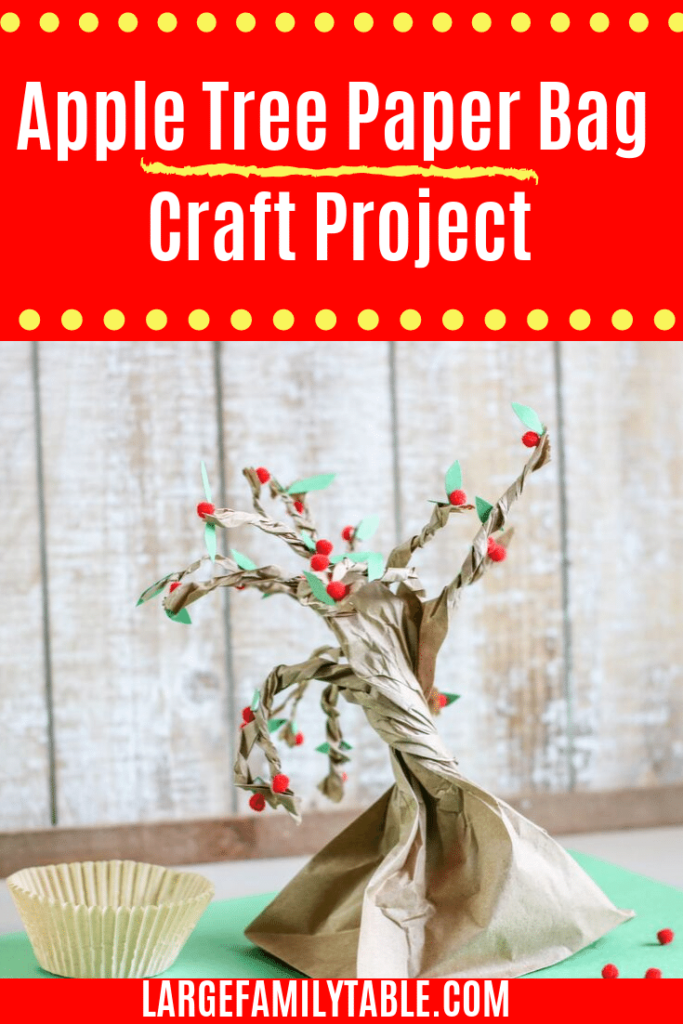 Supplies for the apple tree paper bag craft
Brown paper bag
Red pom pom balls
Green construction paper
Cupcake liner
Glue
Scissors
Instructions for the Apple Paper Bag Craft
While the paper bag is folded, cut slits from the open end of the paper bag 3 to 5 inches towards the base of the bag.
Open the bag and expand the base. Glue the base/bottom of the bag to a sheet of construction paper. To the construction paper, attach a cupcake liner as the apple basket.
In the middle of the bag, twist tightly to create the trunk of the tree.
Carefully pull apart the cut pieces and twist each one to form a limb. To create thicket limbs or limbs that branch apart, twist more than one piece together and the pull apart towards the end.
To attach the pom poms, use a small amount of glue and press against the limb. Place additional pom poms in the cupcake liner. Allow glue to dry before playing or displaying.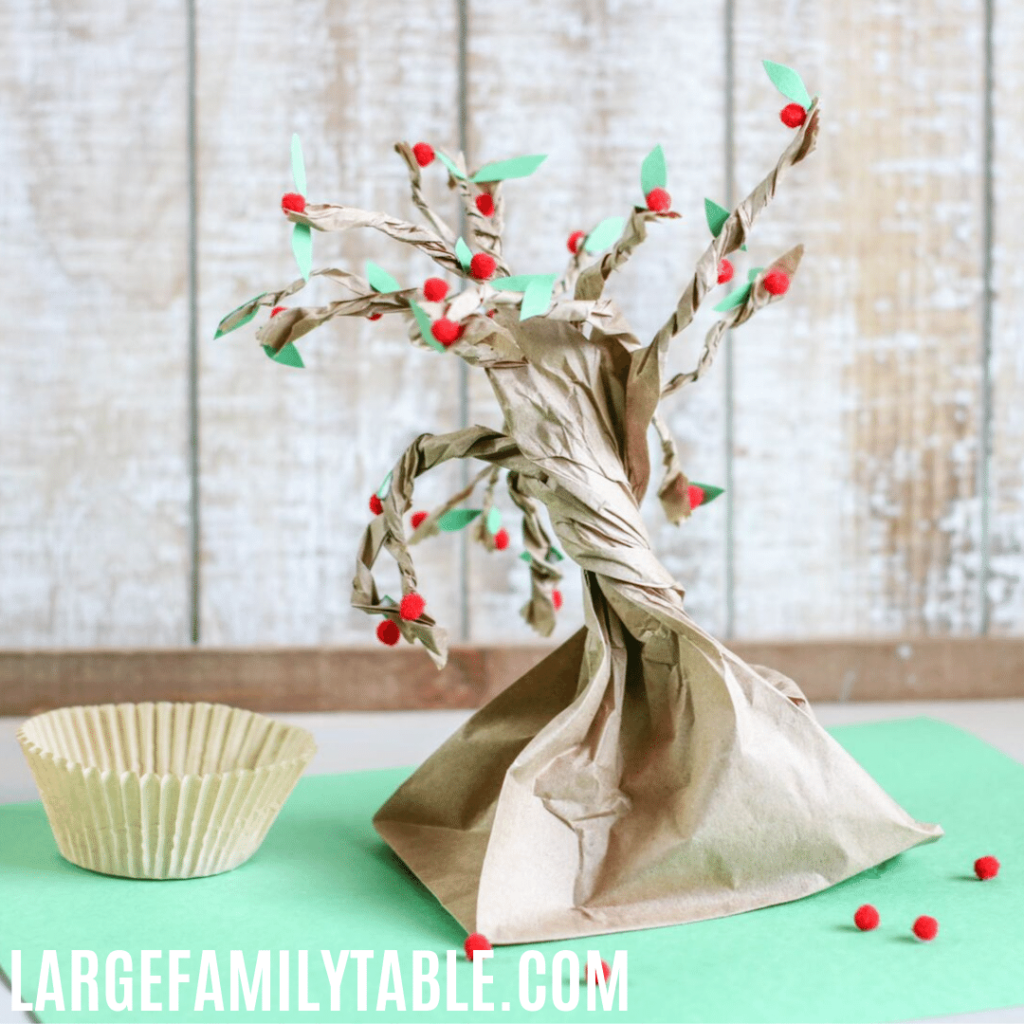 There you have it! Easy as apple pie. Little and big kids will love making these so much you will have an orchard invading in your house in no time.
Want to turn your apple paper bag craft into a unit study?
Looking for more fall activities?
Pumpkin Paper Bag Craft Project
Fall Sensory Jar Art Project