Easy Freezer-Friendly Muffin Recipes | Applesauce Muffins & Pumpkin Nut Muffins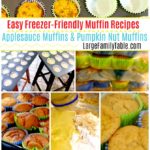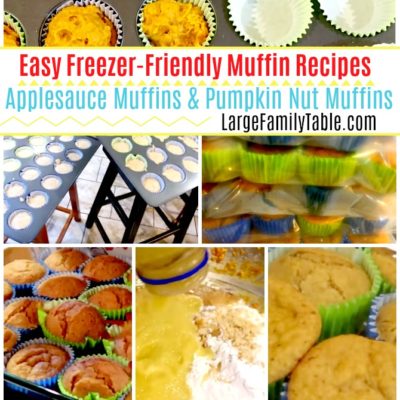 Are you looking for the easy freezer-friendly muffin recipes? Look no further with this applesauce muffin recipe and pumpkin nut muffin recipe. These muffin recipes make 6 dozen each and work wonderfully frozen for later.
Ingredients
Applesauce Muffins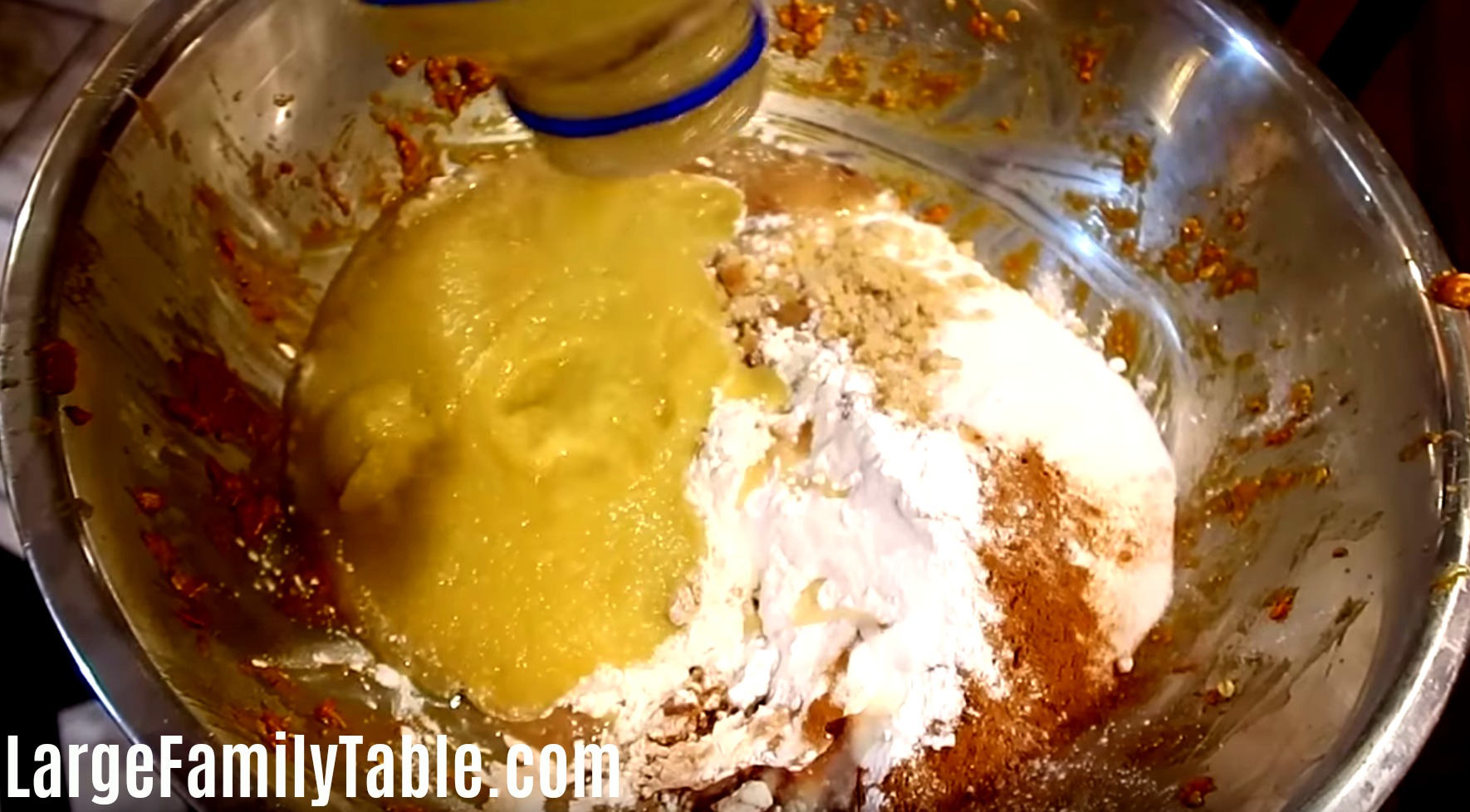 Instructions
Choose which muffin recipe you are making, either applesauce muffins or pumpkin nut muffins.
Completely mix muffin ingredients in large mixing bowl.
Bake in preheated oven at 375 degrees for 20-25 minutes.
Notes
See these 12 dozen muffins made in this freezer cooking video!
FREEZER FRIENDLY DIRECTIONS
Let muffins cool completely upon baking.
Place muffins in labeled gallon-size freezer bag for up to 3 months.
When you'd like muffins just set the frozen bag of muffins out from the freezer into the refrigerator the day before. Once muffins are defrosted eat as usual and enjoy!
Keywords: Applesauce Muffins, Recipes for Applesauce Muffins, Apple Muffin Recipe, Freezer Muffin Recipes