5 Powerful Bible Verses For Moms Who Need The Victory
In today's video, I'm sharing 5 Powerful Bible Verses for Moms Who Need the Victory! The Bible offers us so much encouragement. These 5 Bible verses have strengthened and inspired me during various circumstances. And hey, if you live real life you no doubt have some situations that need a healthy application of God's Word. I need God's Word poured over my head pretty much every morning. Then I need to liberally reapply throughout the day. Along with that I need to scribble it on my hand. 😉
Click here for the full 5 Powerful Bible Verses for Moms Who Need the Victory on YouTube.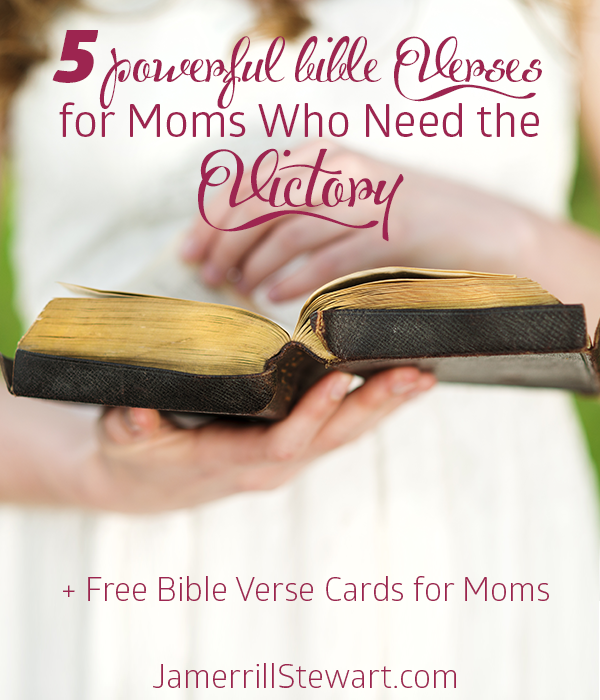 + Free Bible Verse Cards for Moms
Below you will find a simple 5-page set of free Bible verse cards for moms. You can print this set out, cut out the Bible verse cards, and use them how you see fit. Maybe keep a set in your car for waiting in traffic. You could put a set in the bathroom, or tape a verse to your dresser mirror. Also you could laminate each page for longer durability.
However you choose to use these Bible verse cards I pray they're an encouragement to your heart. If you'd like to share these free Bible verse cards with friends just link them to this post. Please don't link them directly to the file ending in .pdf – thanks!