There are so many wonderful learning opportunities in God's amazing creation. One such opportunity is witnessing the miracle of a caterpillar turning into a butterfly. This is something every child should experience at least once during their childhood. You can order a butterfly garden and send away for your caterpillars. Once they arrive and you watch and wait for them to transform, you can add some of these fun butterfly life cycle activities to your learning as well.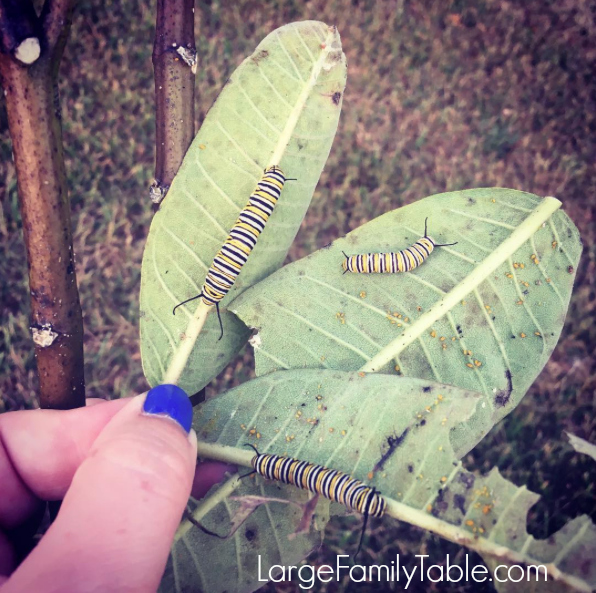 Last year we were able to find Monarch caterpillars outside on milkweed and hatch them for free (you can see our first hatchling here). And talk about a homeschool mom gift of love, the year before that a friend dropped us off several monarchs ready to hatch.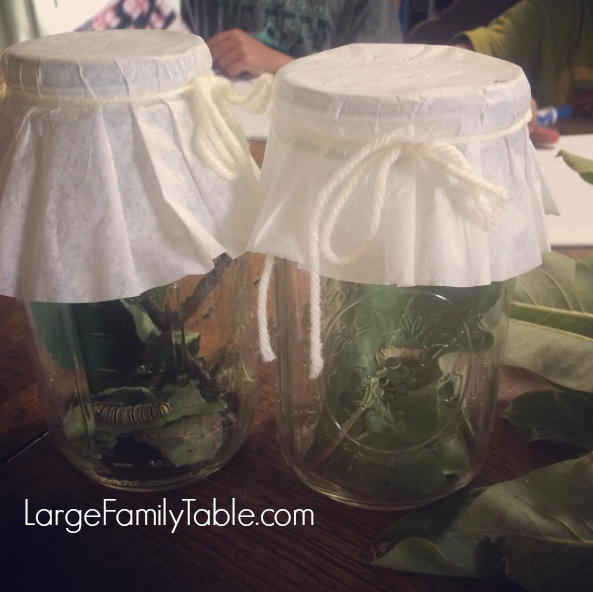 Usually within 24 hours of hatching we release our butterfly friends. It's always fun to watch them soar and imagine their life adventures! About the time we watch our butterflies make their chrysalises we like to watch free butterfly documentaries on Netflix and YouTube. We also read through our butterfly homeschool reading collection, work through several free butterfly printables, and create butterfly related artwork. That's why I hope you find this list of butterfly lifecycle learning activities helpful in your homeschool.
Butterfly Life Cycle Learning Activities
Butterfly Life Cycle Story Board from Growing Book by Book
Incorporate science and literacy in this fun and interactive way. Read your favorite butterfly book, learn about the butterfly life cycle, build language skills, and have fun all at the same time.
Monarch Butterfly Life Cycle Printables from Homeschool Creations
Grab this FREE mini printable pack that includes a life cycle poster, vocabulary word cards, and sequencing strips. You can get even more FREE butterfly life cycle printables when you subscribe to Homeschool Creations.
Edible Butterfly Life Cycle from My Joy-Filled Life
You can't go wrong when you mix food with learning. Kids will enjoy a fun snack with this memorable learning activity.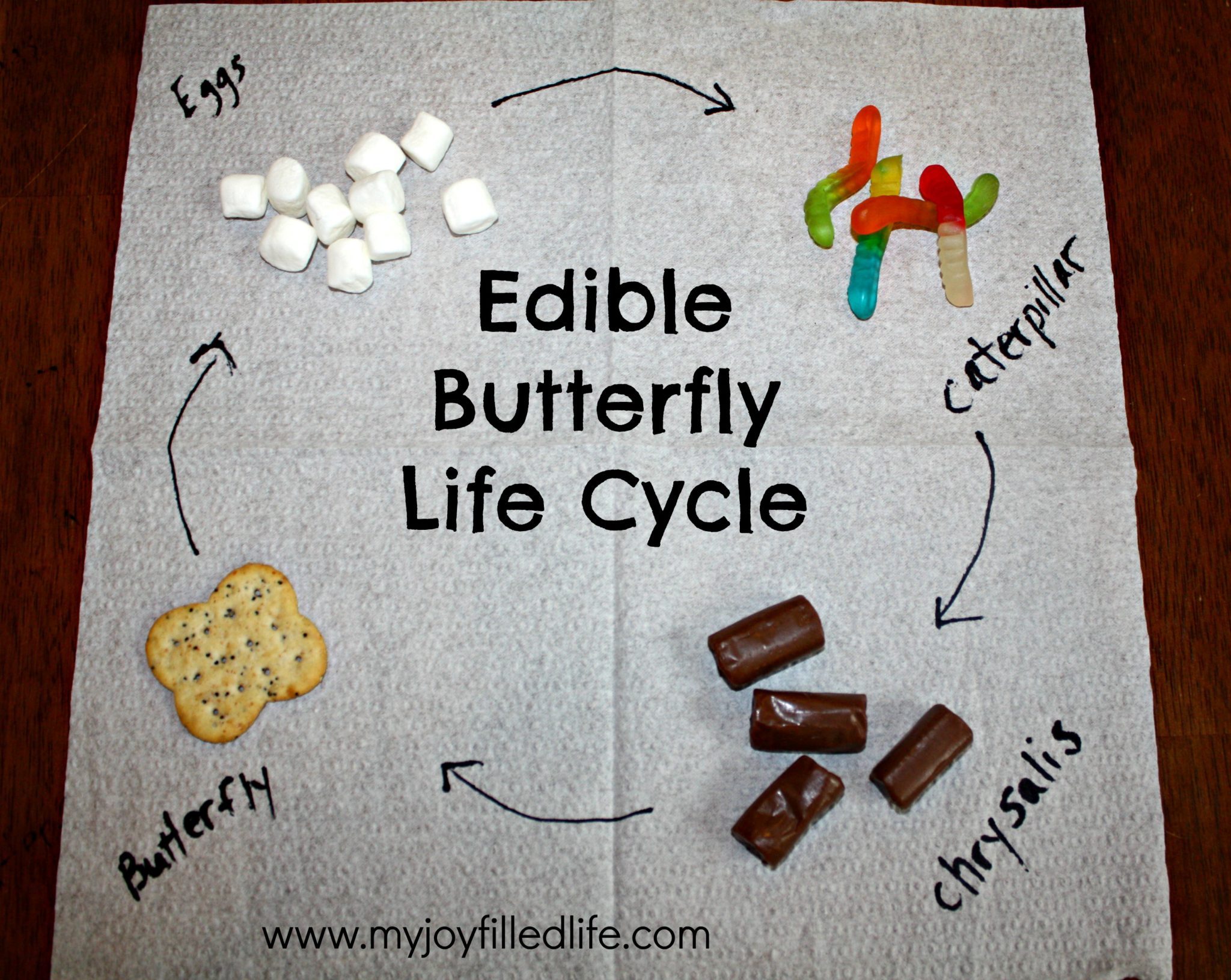 Butterfly Life Cycle Hand Print Craftivity from School Time Snippets
With their hands, finger prints, and thumb print, your child will recreate the butterfly life cycle with this cute craft. This activity is perfect for the younger crowd.
Butterfly Life Cycle Hats from Playdough to Plato
This is a science and art activity all in one. Kids will color the four stages of the butterfly life cycle (FREE printable included) and then decorate a construction paper hat with their life cycle artwork.
Butterfly Life Cycle Craft Necklace from Fun-a-Day
After you make a butterfly life cycle hat, you can make this necklace to go with it!
Butterfly Life Cycle Game from Life Over C's
Print out this FREE board game and have a little friendly competition as you learn about the life cycle of a butterfly. This game is styled after Candyland.
Butterfly Life Cycle Sensory Bin from View From a Step Stool
Explore the butterfly life cycle with this sensory bin made with colored pasta. This is such a fun, tactical, and visual learning activity.
Easy Butterfly and Chrysalis Craft from About a Mom
This is a neat craft that is not only fun to make, but interactively shows a chrysalis changing into a butterfly.
Playdough Butterfly Life Cycle from Learning 2 Walk
Kids love playdough! Model each stage of the butterfly life cycle with your favorite playdough recipe, or make it easy and use store-bought playdough.
Butterfly Sensory Bin with Scavenger Hunt from Living Montessori Now
Make your sensory bin even more fun and interactive by turning it into a scavenger hunt.
Life Cycle of a Butterfly Worksheets from Itsy Bitsy Fun
Reinforce learning with these FREE printable worksheets. Two styles available – cute and realistic.
Life Cycle of the Butterfly Inchies from That Artist Woman
This is a lovely 3D art project that depicts each of the four stages of the butterfly life cycle.
Butterfly Life Cycle Cards from A Moment in Our World
These printable Montessori-inspired 3-part cards are FREE and a great way to make learning fun and interactive.
Monarch Butterfly Craft and Activity Book from Somewhat Simple
Use pasta to represent the four stages of a butterfly's life cycle and then print out the FREE mini workbook for even more learning.
The Free Butterfly Resource Unit from Free Homeschool Deals
Don't miss the Free Butterfly Resource Unit! It's jam-packed with over 50+ butterfly learning freebies to help make planning a butterfly unit a breeze for your homeschool. There's something here for everyone!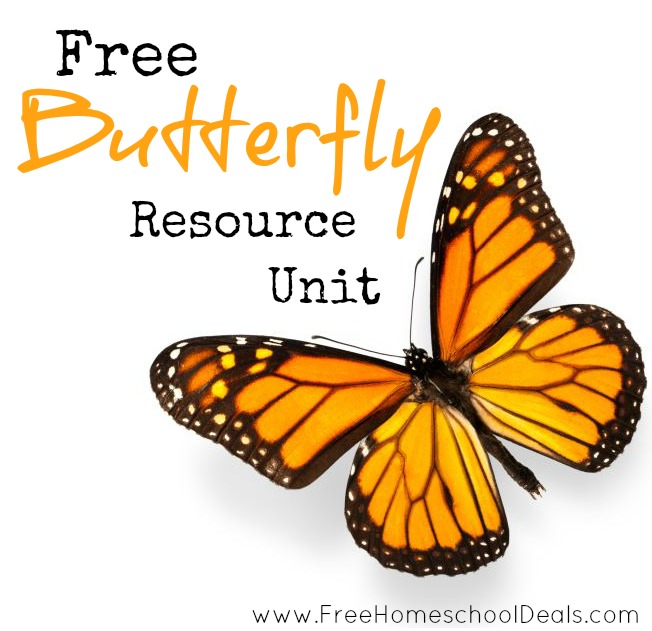 Books for Your Butterfly Studies
Below are several books you may be interested in adding to your butterfly studies. These are my Amazon affiliate links below. However, you should be able to find several of these at your local library. We have Caterpillars, Bugs and Butterflies: Take-Along Guide in our home collection. It has always been a favorite around here!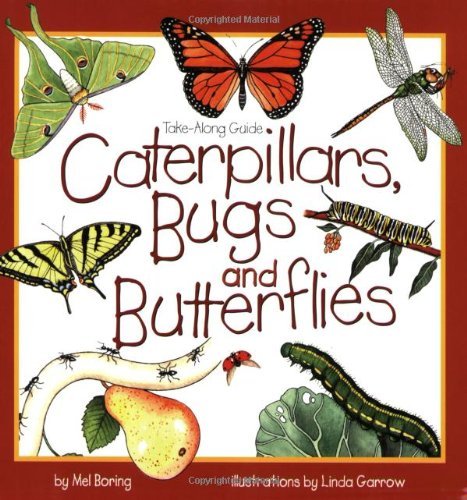 Caterpillars, Bugs & Butterflies: Take Along Guide, "An introduction to the world of insects, caterpillars, and butterflies including identification information, educational activities, and fun facts."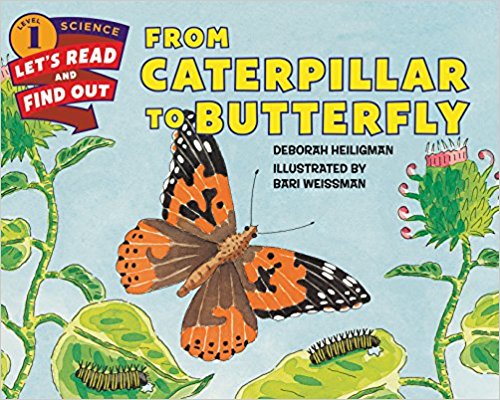 From Caterpillar to Butterfly, "After a caterpillar comes to school in a jar, the children are captivated as it eats, grows, and eventually becomes a beautiful Painted Lady butterfly."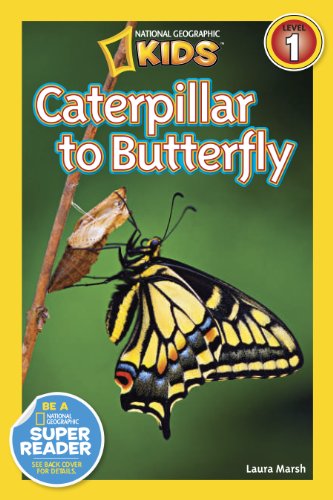 National Geographic Readers: Caterpillar to Butterfly, "Butterflies are all around us. It's hard to believe these majestic insects with impressive wingspans and beautifully colored and patterned wings were once creepy crawly caterpillars. How in the world does this transformation happen? This level 1 Reader gives kids an up-close look at exactly how a caterpillar becomes a butterfly."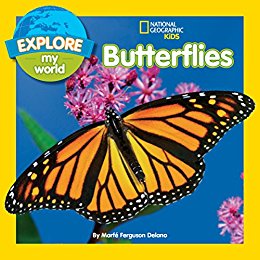 Explore My World Butterflies, "The engaging Explore My World picture books invite kids to take their first big steps toward understanding the world around them and are just the thing for parents and kids to curl up with and read aloud. In Explore My World Butterflies, curious kids ages 3 to 7 will be excited to learn about the magical world of butterflies: their beauty, their importance to plant life, and their incredible metamorphosis and migration."
Here are more fantastic butterfly books!
Grow Your Butterflies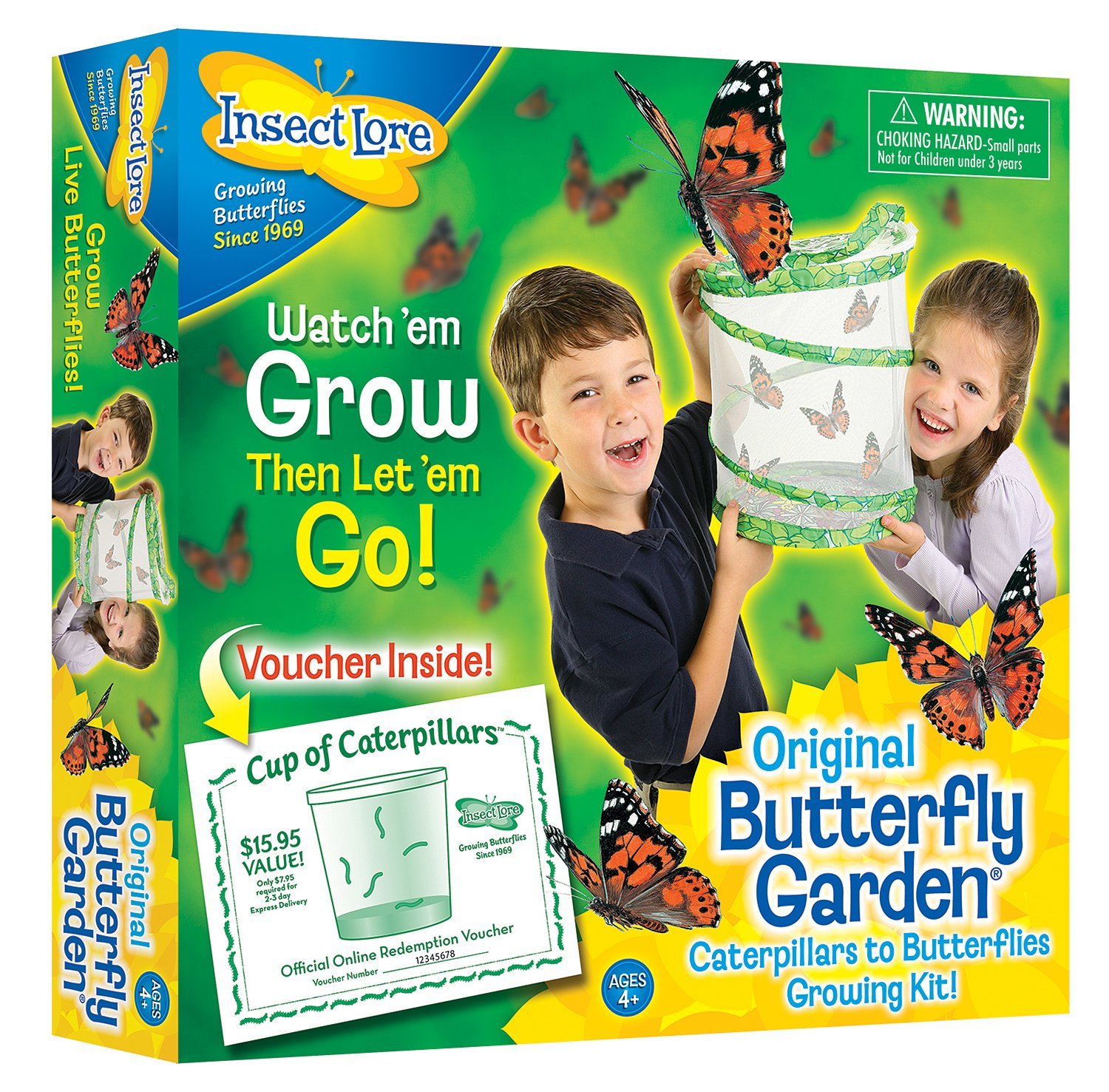 Insect Lore Original Butterfly Garden with Voucher, "The Original Butterfly Garden with Voucher gives children, students and families an unforgettable opportunity to watch caterpillars change into chrysalides and then emerge as beautiful Painted Lady Butterflies. Raise and feed your very own butterflies and then release them into the wild! The entire transformation from caterpillar to adult butterfly takes about three weeks."
More Butterfly Resources on Pinterest
Click here for more butterfly resources on Pinterest!
Be sure to share your butterfly learning adventures in the comments below! I can't wait to hatch more this year. 🙂