Country Porch Chat Q&A: Homeschooling Routines, Bedtime Routines, Real Life Schedules, + More!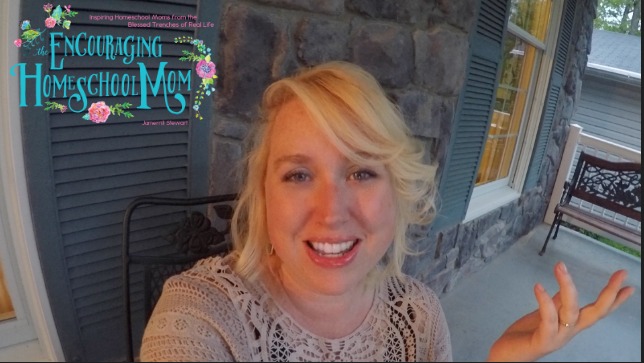 In today's Country Porch Chat I'm chatting it up about several questions I received on The Encouraging Homeschool Mom Facebook page. I only tackled a hand full of them and I talked for well over an hour – yikes! That's a lot of video editing on my part. 😉 So I've cut the video in half so your eyes don't go crossed.
Today I share my thoughts on single mom homeschooling, our bed time routines for little ones, date nights (and *gasp* confess how we just don't get too many of those right now), our homeschooling routine in the new house and how I'm gently flipping things around with the time of day we homeschool. I share a bit more about my working homeschool mom schedule attempts as well. Next week we'll chat about my homeschool preschool curriculum picks, family chores, and more.
Resources Mentioned In Today's Vlog
Affiliate links are used in this post. Thank you for your support.
Single Mom Homeschooling
In the Single Mom Homeschooling portion of today's video I point you to my friend, Kim, of NotConsumed.com. Kim literally wrote the book on Single Mom Homeschooling! I also share a bit about Mary Jo Tate. Whether you're a single or married homeschool mom you should read Mary Jo's book, Flourish: Balance for Homeschool Moms.
Bedtime Routines
In the video I share in great detail about our bedtime routines. The only thing I really mention that you might need a like to are these detailed creative coloring books. The kids really enjoy these during bedtime reading.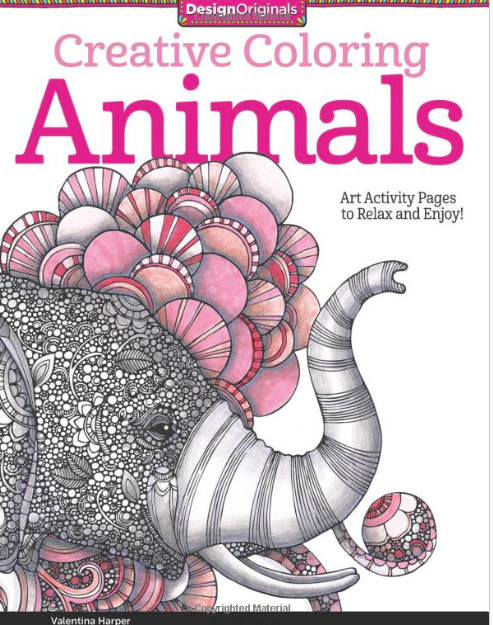 Homeschooling Routines
I don't think I mentioned a link during the Homeschool Routines portion of my video that you'll need. If I mentioned something, and clearly forgot the link here, please remind me and I'll add it in!
The Working Homeschool Mom
When a share a few more thoughts on being a working homeschool mom I mentioned How I Support My Family of Nine Online. You might want to check that out if you're interested in blogging and sharing online.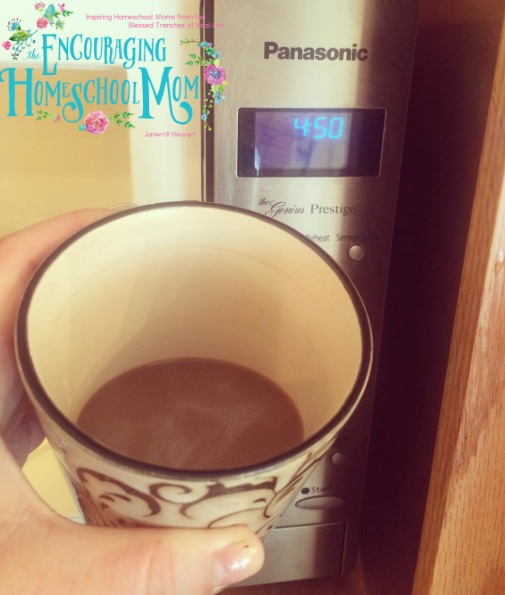 From Instagram, A sign that it has been a long day ☕️ #ohtheresmycoffee ?
Country Porch Chat Q&A Vlog
Click here to watch the full: Homeschooling Routines, Bedtime Routines, Real Life Schedules, + More! video.
Thank you for your patience as I attempt to get videos out each day. Several of the videos are completed. However my MacBook froze up with several of my uploads (which take hours anyway), and I've had to start them uploading again. My plan is to get several videos ahead with uploading so we'll have a fresh vlog each day. Thanks for hanging out and sharing in the fun!
If you haven't yet will you please subscribe to The Encouraging Homeschool Mom newsletter? I'm going to start sending out a personal newsletter with additional encouragement for homeschooling moms and I'd love for you to join us! xoxo