---
Ingredients
For two large family Instant Pot freezer meals
8 lbs chicken (breast or thighs)

2 cans coconut milk

12 cups frozen cauliflower

2 – 10 .oz cans diced tomatoes with green chiles

4 Tbs curry powder

2 tsp paprika

2 Tbs onion powder

2 Tbs garlic powder

Divide ingredients into two one-gallon freezer bags
In each gallon freezer bag place the following ingredients:
4 lbs chicken (breast or thighs)

1 can coconut milk

6 cups frozen cauliflower

1 – 10 .oz can diced tomatoes with green chiles

2 Tbs curry powder

1 tsp paprika

1 Tbs onion powder

1 Tbs garlic powder
---
Instructions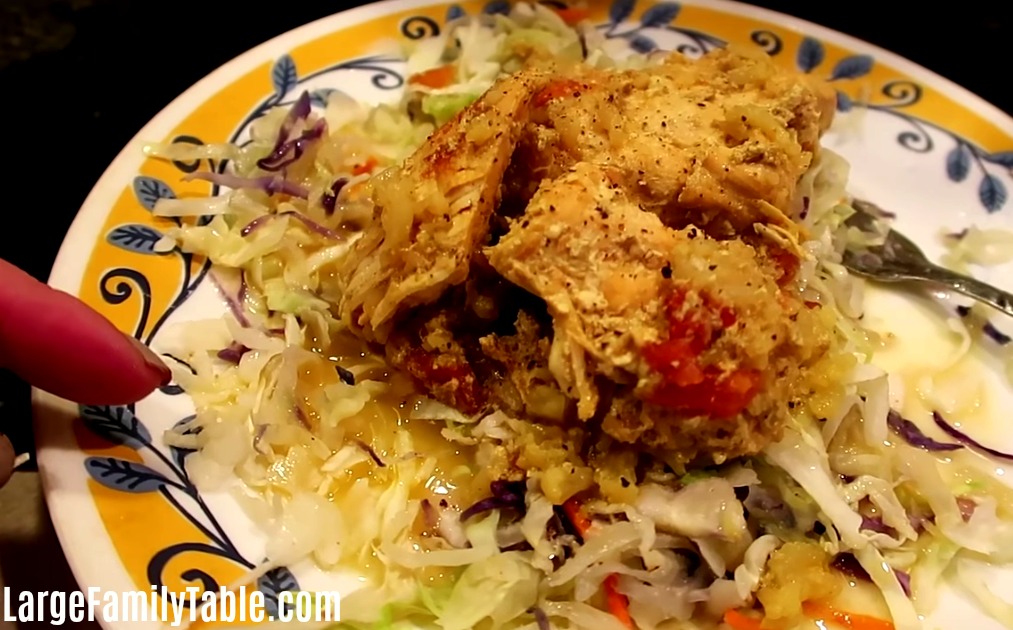 INSTANT POT COOKING DIRECTIONS:
Run cold water over the outside of your frozen gallon freezer bag to gently defrost the frozen food from the bag (enough to dump it out and release the food from the side of the frozen bag). Place meal in Instant Pot. Place lid on pressure cooker and seal the valve. Cook on manual high pressure for 25 minutes. Let pressure naturally release for 5-7 minutes, then quick release the remaining pressure if you like.

*Note the internal temp of your large family Chicken Cauliflower Curry. If the internal temp is not reached place back in IP for 10 minutes and check again. Because of the variables with pressure cooking, it's not always a perfect science and sometimes needs additional adjustments. The USDA recommendations a minimum internal temperature of 165 degrees for poultry.
SLOW COOKER COOKING DIRECTIONS:
For the slow cooker just set out your Chicken Cauliflower Curry the night before to defrost in the refrigerator.
The next day pull your Chicken Cauliflower Curry out of the freezer bag. Place it in your slow cooker and cook for up to 4 hours on high and 7-8 hours on low (slow cooker times may vary so always check the internal temperature to complete doneness).