Educents is one of our sponsors here at Large Family Table. They offer thousands of excellent educational products that make learning hands-on and fun. I only work with a select few companies who I feel will be most helpful to my readers and fellow home educators. Don't forget to use special coupon code FHDeals10 to take 10% off your Educents orders.
xoxo ~ Jamerrill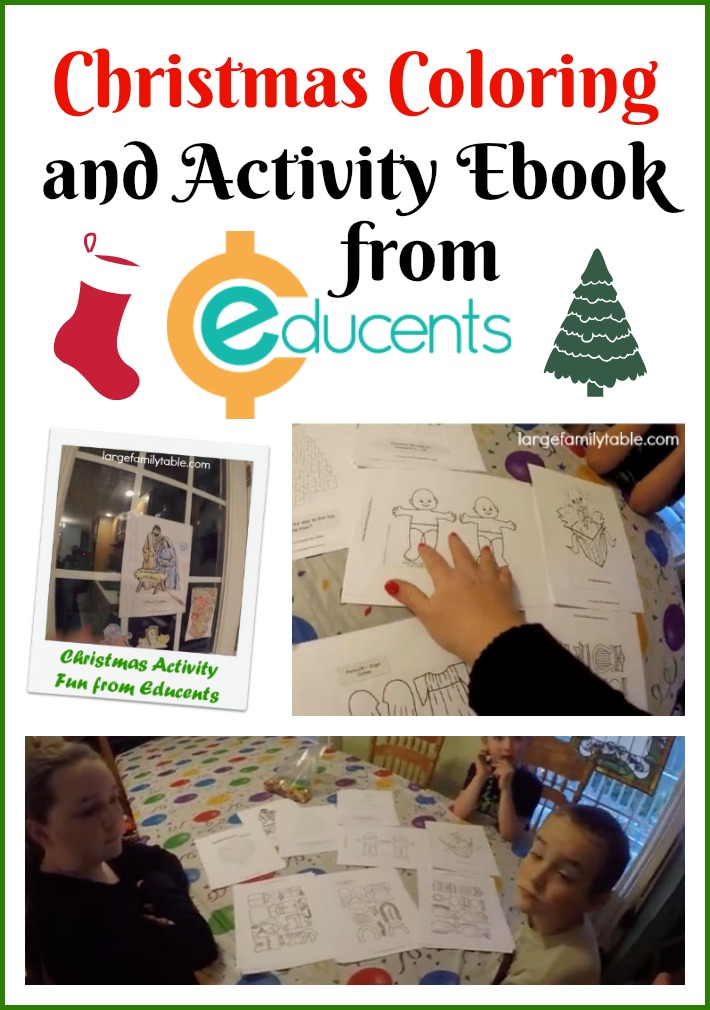 There's nothing like Christmas time to bring out our inner crafter. And whether you're homeschooling or the kids are on Christmas break from traditional school, it's always a good idea to have some activities planned and ready to fight the boredom and bickering.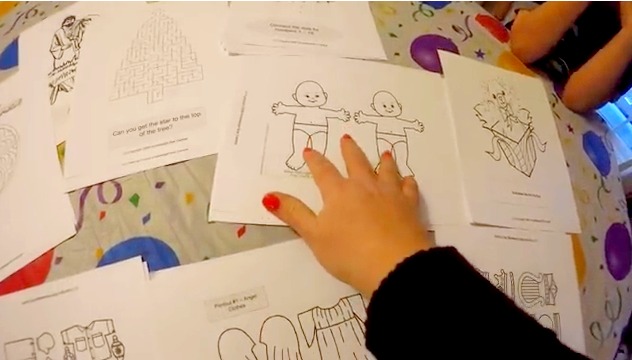 I felt like a superhero mom the day I broke out this Christmas Coloring and Activity Set before Christmas! Naomi, Gabriel, Liam, and Amelia, ages ten down to 4, had a long afternoon cutting out little angels, unique paper doll clothing, completing mazes, word challenges, and more. They even decorated our kitchen door with many creations they achieved with this set.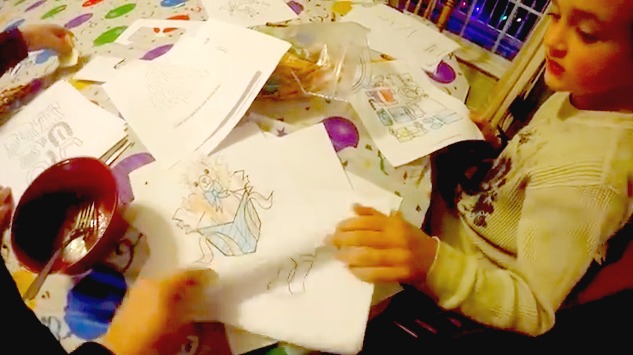 Christmas Coloring and Activity Ebook
This Christmas Coloring and Activity Ebook from Educents will save you some sanity this Christmas. We know there are tons of coloring and activity resources out there but doing the research, exploring the pins on Pinterest, and clicking through dead links is time-consuming and often frustrating. This jam-packed Ebook will save you all of that time and stress. One easy download and you're ready to combat the holiday havoc!
What's Included
With this Christmas activity Ebook, you get more than just coloring sheets. Select from many different activities including Christmas songs, mazes, crossword puzzles, word searches, and more. There are even some resources that lean more on the crafty side like creating one-of-a-kind bookmarks and building a paper model of a Christmas tree.
There's a little bit of something for everyone in this ebook designed for ages preschool up to the 3rd grade. But like I shared above, even my crafty 10-year-old daughter spent hours creating with this Christmas Coloring and Activity Book!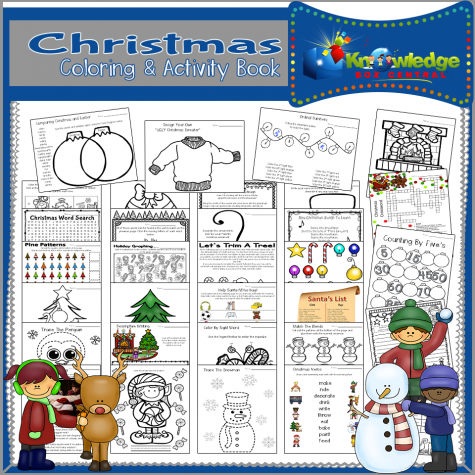 The Christmas Coloring and Activity Ebook is available for only $5!
SEE our family enjoy this set in this YouTube video! You're able to see all of the kid's creations, even our decorated kitchen door 🙂
More Christmas Resources from Large Family Table:
Saving Money for Christmas in FB Sales Groups
Our Favorite Christmas Candy Recipe