Who wants to clean with me?! I know it doesn't take a family as large as mine to make a total disaster mess of a house on a regular basis, but, well, welcome to my world, a world that needs serious cleaning. Often. Because we live here. Every day. ?
Watch my newest Clean with Me video in full detail here!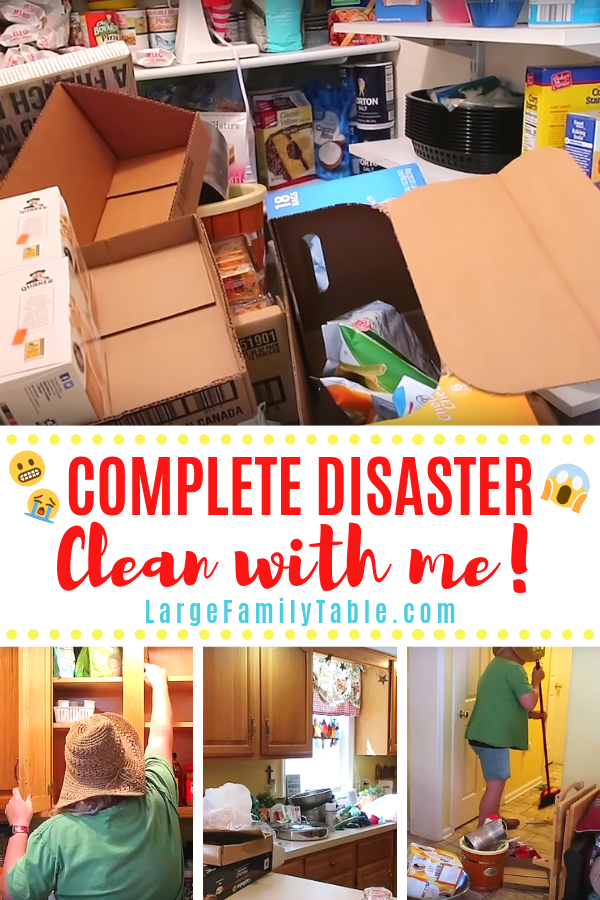 ? Get the Best-Selling Large Family Freezer Meals Collection here! Use promo code HELLO20 to take 20% off your first order!
It was a complete disaster!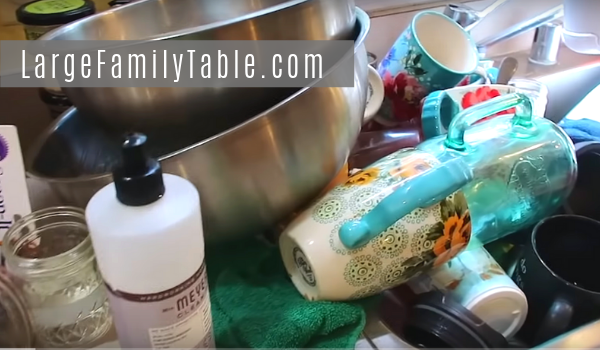 The kitchen counters were overflowing with stuff and the sink was overflowing with dishes as I show you the reality of the "before" state of my house. This is life. We make messes, we clean up messes, rinse, and repeat.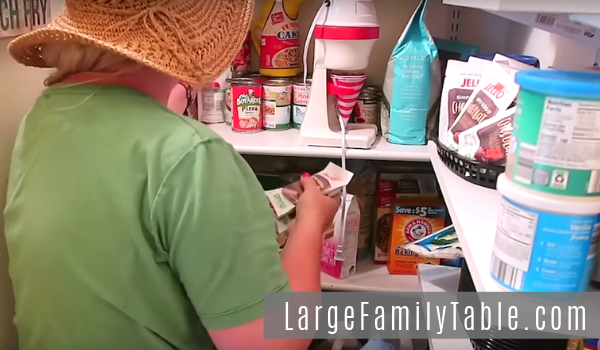 We start cleaning with the pantry which can get out of sorts easily. Those Sharp Shopper deals can overwhelm our pantry fast! Since we have a closet pantry, only food is stored in here. All kitchen appliances are actually stored in the kitchen. Try as I might to fit the ice shaver in there, it ends up on top of the fridge with its pal, the ice cream machine.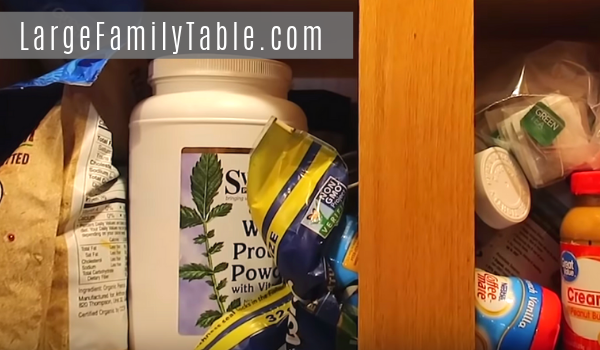 When I clean out any of my cabinets or pantry shelves, I like to take everything out, wipe down the shelves, and try to group like items together. This makes it easier to find things regardless of whether they are food, bathroom, or kitchen appliances. It's also good to make sure mama has emergency coffee creamer stashed away.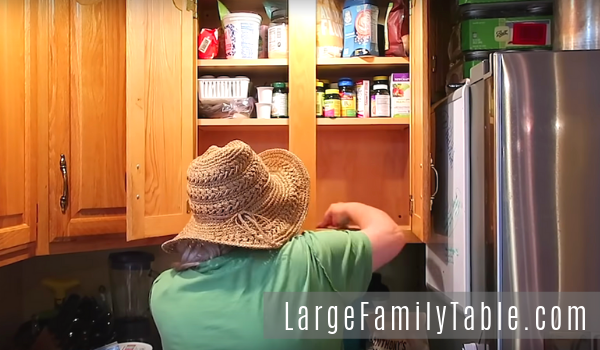 Time out for hair and supper!
Large family mamas have to do what they can when they can, so of course, you get to join me as I color my roots before I make dinner. Being the clutz that I am, I spilled one bottle but I am rescued by the fact that I bought two last time I was at Walmart. Whew!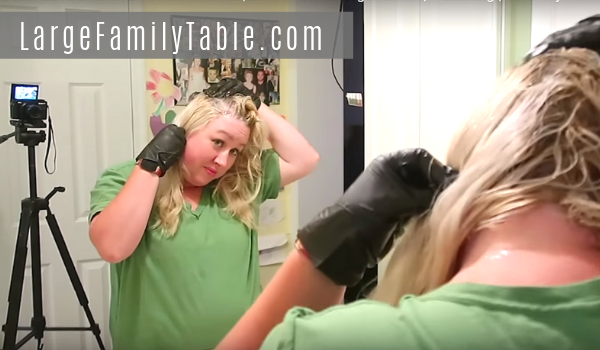 After I touched up my roots up and cooked and served up a hearty supper to my hungry family, it was time to tackle my personal bathroom cabinet. It was a cluttered mess, but it only took a couple of minutes to pull everything out, wipe down the shelves, and sort and organize what I wanted to put back in there. You know, essentials like the many colors of my favorite nail polish. ?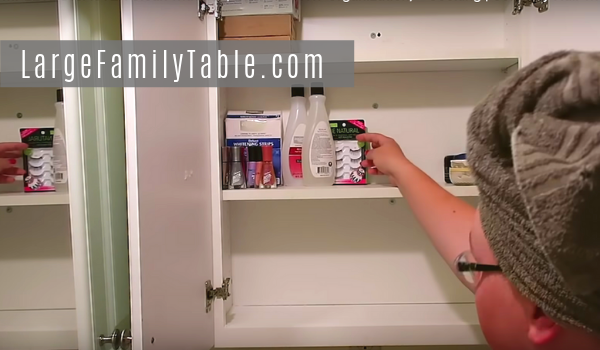 It feels so good to get so much accomplished and have a tidy home again! I hope you were at least a little bit inspired. Is there a cluttered cabinet or pantry calling your name? Go ahead, take a deep breath, pull up a favorite YouTube channel for some company, and dive in. You've got this!
My house was a complete disaster | Watch and clean with me!
Click here to watch the complete disaster clean with me!
You can watch all of my cleaning videos here!!