---
Description
Make these Corndog Muffins as a quick make ahead freezer meal for your kids! Eat them now or add them to your stash of freezer meals for later. xoxo
---
Ingredients
8 boxes of corn bread mix (I used the Jiffy brand I had in my pantry)
3 cups of milk (I was out of milk on this freezer cooking day and used almond milk instead. Water will work, too!)
8 eggs
12 hotdogs
---
Instructions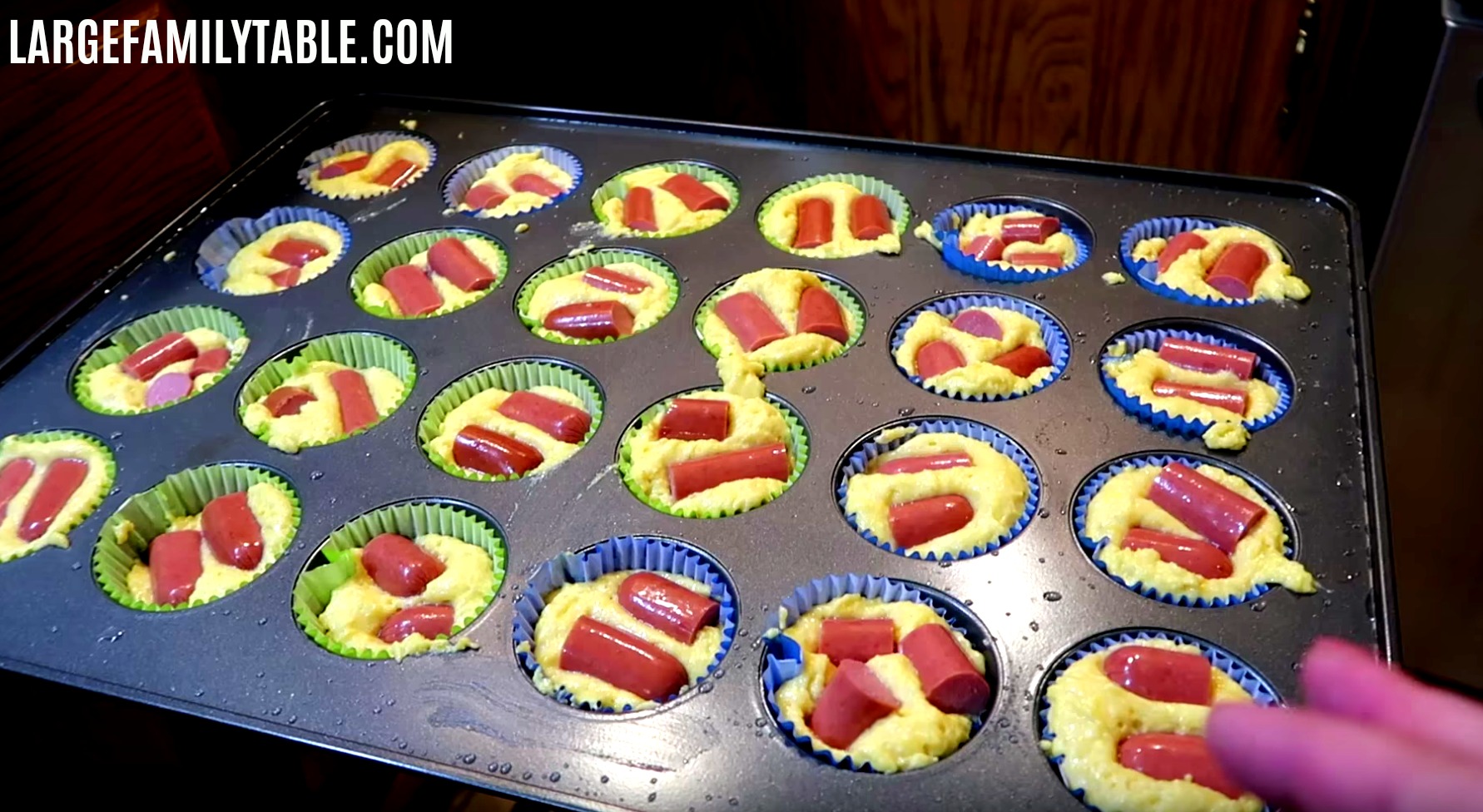 *Mix corn muffin mix well in large metal mixing bowl.
*Fill muffin wrappers 3/4 full with corn muffin mix.
*Slice 12 hotdogs into 4 slices each – you'll have 48 mini hotdog pieces.
*Place two mini hotdog pieces in the middle of each corn muffin.
*Bake at 400 for 12-15 minutes
*Let corndog muffins cool
*Eat now and bag rest for freezer in labeled freezer bag
---
Notes
FOR FREEZER MEAL
*Set out frozen bag of Corndog Muffins from the freezer into the refrigerator the night before you need them.
*Warm muffins in microwave when serving.
Keywords: Corn Muffins, Make Ahead Meals, Make Ahead Freezer Meals, Freezer Meals for Kids, Lunches, Freezer Meal Lunches