Easter Egg Alphabet Matching Game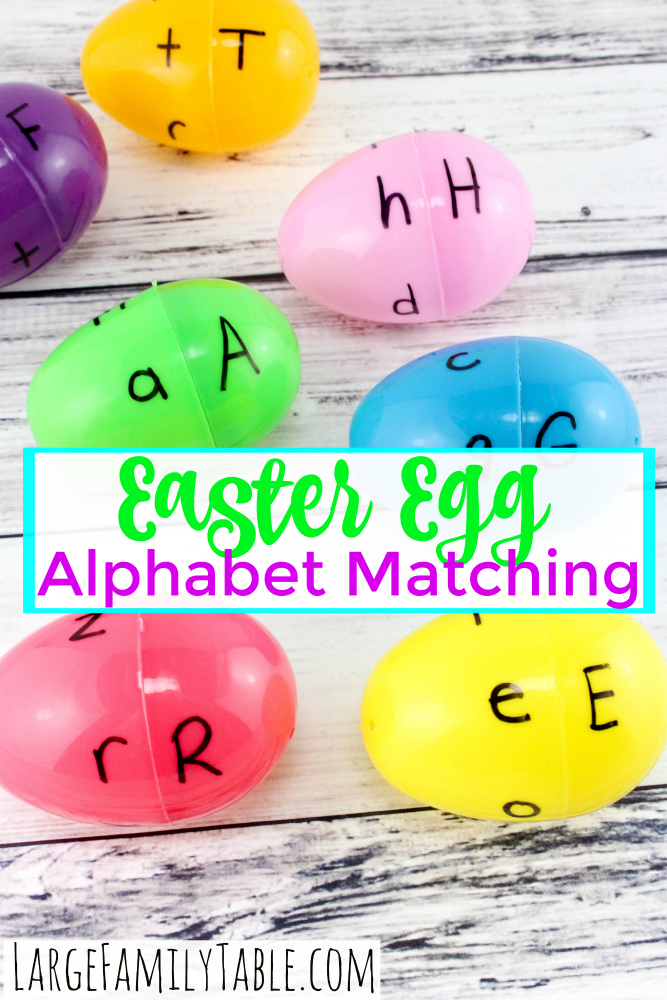 Along with Easter will come a stack of those plastic Easter Eggs. No matter how you celebrate the holiday, no doubt that by the day after Easter you can pick up bags of these plastic eggs for cheap! One creative idea is to repurpose these plastic eggs to use for educational games. Below I'm sharing a quick and easy Alphabet Matching Game you can do with your younger kiddos. Then at the bottom of the game directions, I have more resources on what you can do with these plastic eggs!
What's Needed
Plastic Easter Eggs (remember, pick these up cheap after Easter!)
Permanent Marker
Easter Egg Alphabet Matching Game Directions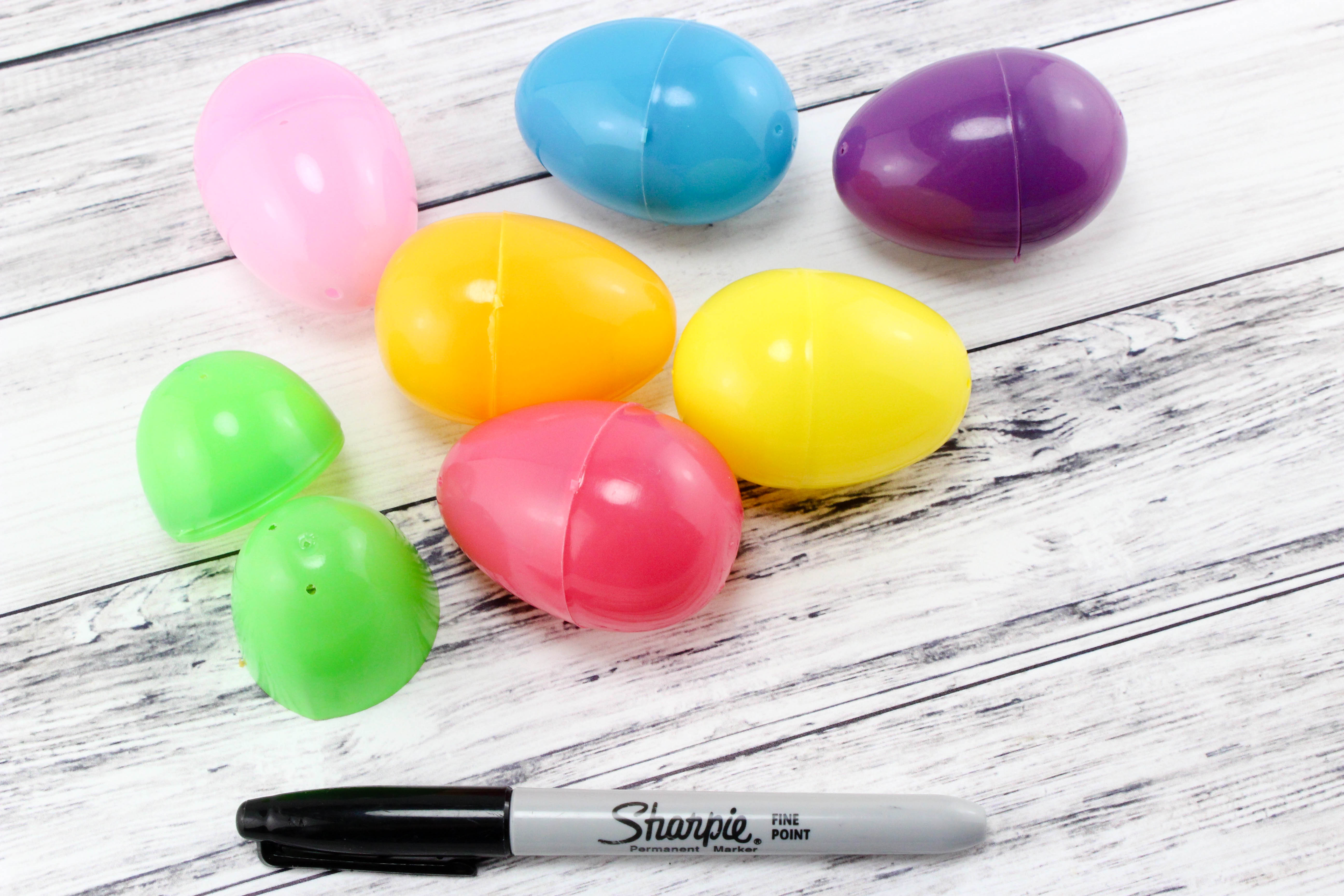 1. Pull the Easter eggs apart, so you have two halves.
2. On one-half, write one upper-case letter of your choice.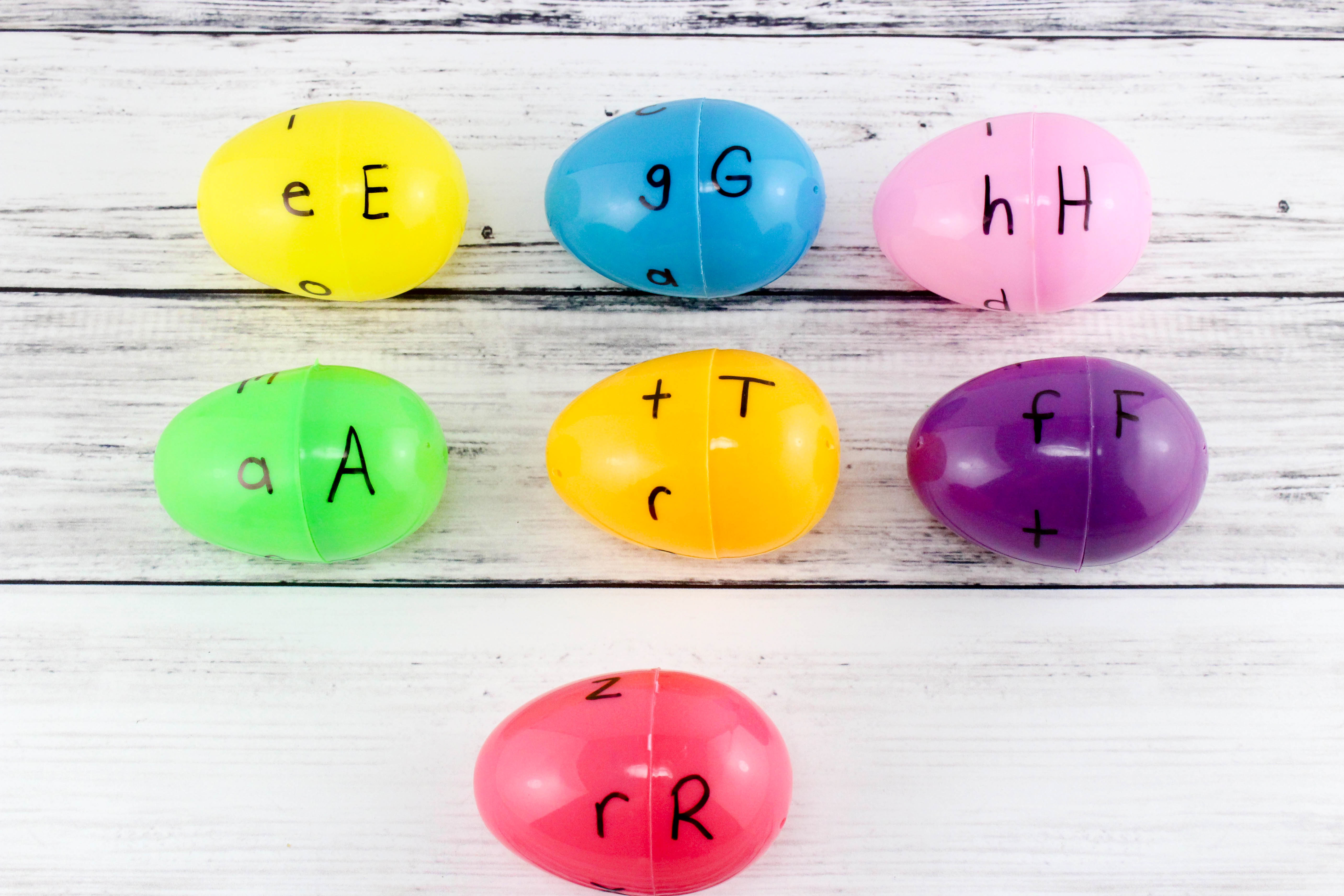 3. On the other half, write 4 or 5 different lower case letters around the edge of the egg, making sure to include the match to the upper-case letter on the other half.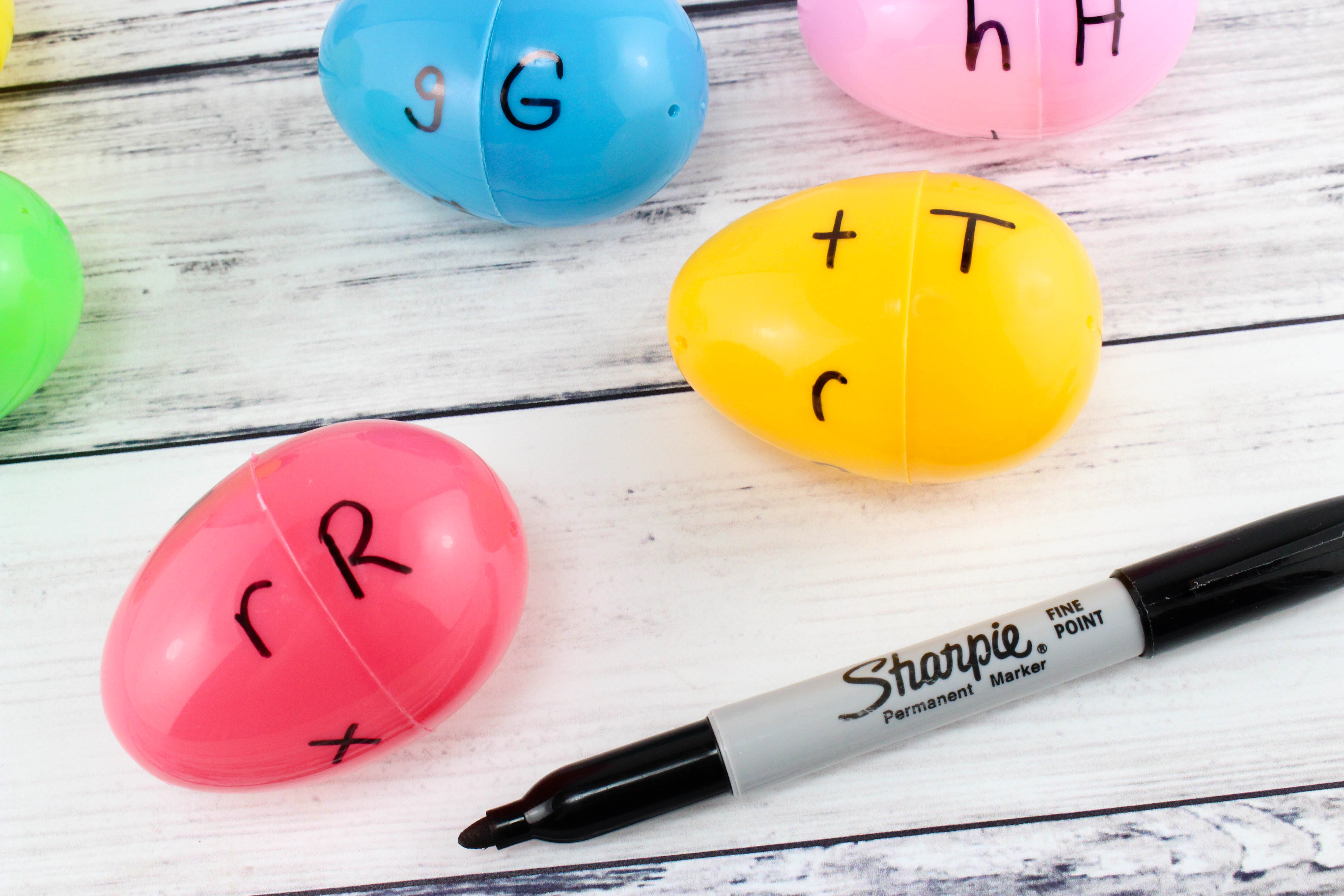 4. Snap the egg back together and have the child twist the egg around until they line up the matching letters.
5. This makes a fun and educational game for young kids!
More learning ideas with plastic Easter eggs:
Let me know if you try any of these activities! xoxo