Quick note from Jamerrill: Whew, friend you are going to love, love, love today's post from my friend, Tauna! I bet you can't read this large family post and not feel encouraged and strengthened by the end. She really drives some inspiring truths home for us today.  xoxo ~ Jamerrill
Large families are beautiful, aren't they? They are loud, fun, busy, full, exciting, and such an incredible blessing. We moms know this!
Yes, we're tired. Yes, there are challenges. And yet… As we look around us at these eternal little souls, we know to our core that it is all worth every. single. moment. 
The world doesn't always see it that way. We encounter curiosity and delight, for sure, but we also will encounter disapproval, critical comments, and more. And so will our kids.
I admit, it ruffles my feathers when people make thoughtless or downright rude comments about large families or children in general. The scripture teaches that children are a blessing and that we are blessed to be entrusted with them! The world would be a better place if people thought rightly about this.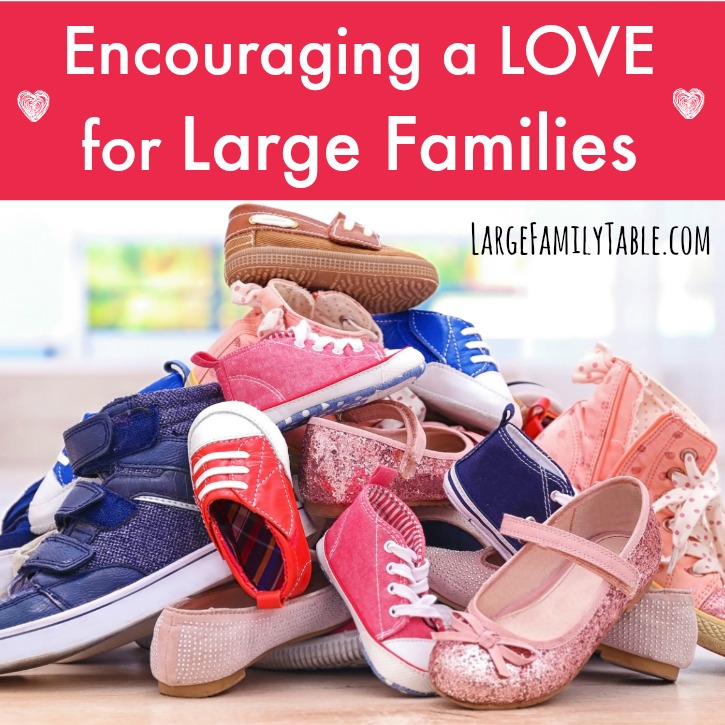 What Your Kids Will Hear From the World
Here are the kinds of things they will hear from the world:
Children are a hassle and make life more difficult
Children take away from an adult's happiness
Large families are strange and backwards
Large families are a burden on society
Parents of large families are "crazy" for having so many
Children of large families have to share everything, get ignored, and have social issues
You could probably add to the list, but the bottom line is that we know it's absolute rubbish. There are challenges in every family, for sure, and being diligent in our parenting is essential, but this list doesn't define nor is it necessarily the result of a large family.
But here's the thing: We can do something about it! We don't have to get all worked up and defensive, or shoot back with a zinger, or answer in a huff.
There's a better way!
What Your Kids Need to Hear From You
Think about this: We spend much time and effort teaching our kids the truth of scripture so that when they see or hear something unbiblical, they recognize it right away and have the tools to put those lies in their place.
Dear mamas, I humbly submit to you that we should do the same when it comes to attitudes toward children and large families. We can cultivate a love and appreciation for large family life, and of the incredible blessing of children, into the hearts and minds of our kids.
They will be able to spot the lies from a mile away! Like us, they can learn to smile and firmly but gently put those lies their place because they have been given the perspective and tools to do so.
We need to give our kids a vocabulary and way of thinking about large families that is positive, life-giving, and foundational. So much so that it not only becomes their "normal," but begins to spread to those around them who otherwise may never have realized what a blessing children really are!
The list below is by no means exhaustive, but it's a start in the right direction. Consider these points and how you might begin to weave them into more conversations with your kids. How might they encourage them in the everyday struggles or future criticisms they will face?
Friendship and Companionship: Large families come with the tremendous benefit of built-in friends! There's always someone to interact with, and often the children grow to become close lifelong friends with their siblings because of it! We can help them find ways to have the "alone time" they may need, while enjoying the fact that loneliness for lack of play mates will never be a problem.
Practice for Real Life: Some of the challenges inherent in large family logistics makes it a perfect environment for learning valuable life skills. Children of large families may be more likely to learn how to cook, do chores, care for younger children, interact with multiple age ranges, mentor younger siblings, be mentored by many "teachers," handle conflict, and more.
Growth and Character: Children in large families have more chances to learn sharing, patience, generosity, teamwork, leadership, sportsmanship, kindness, compassion, dependability, contentment, and more! They may not always appreciate it in the moment, but begin talking to your kids about how much they are learning in these areas and how God is using their place in a large family to shape their character!
Abundance: The world may think that large families deal mostly in scarcity, but there is really far more abundance! There are all of the precious "firsts" we can share, the wonderful times of laughter, camaraderie, support, personalities, projects, and encouragement. As they get older, children in large families often become self-starters or collaborate on family ventures. We have the privilege of bearing each other's burdens and celebrating the joys!
So Much Fun! With more kiddos comes more fun! We have a day-long "Love Your Family" Day for Valentine's Day that has become a cherished tradition. Christmas is nothing short of epic. A day at the park, on vacation, or with friends is a grand adventure! Not to mention the day-to-day fort-building, backyard games, elaborate pretend play, and more. It's like having a party wherever you go.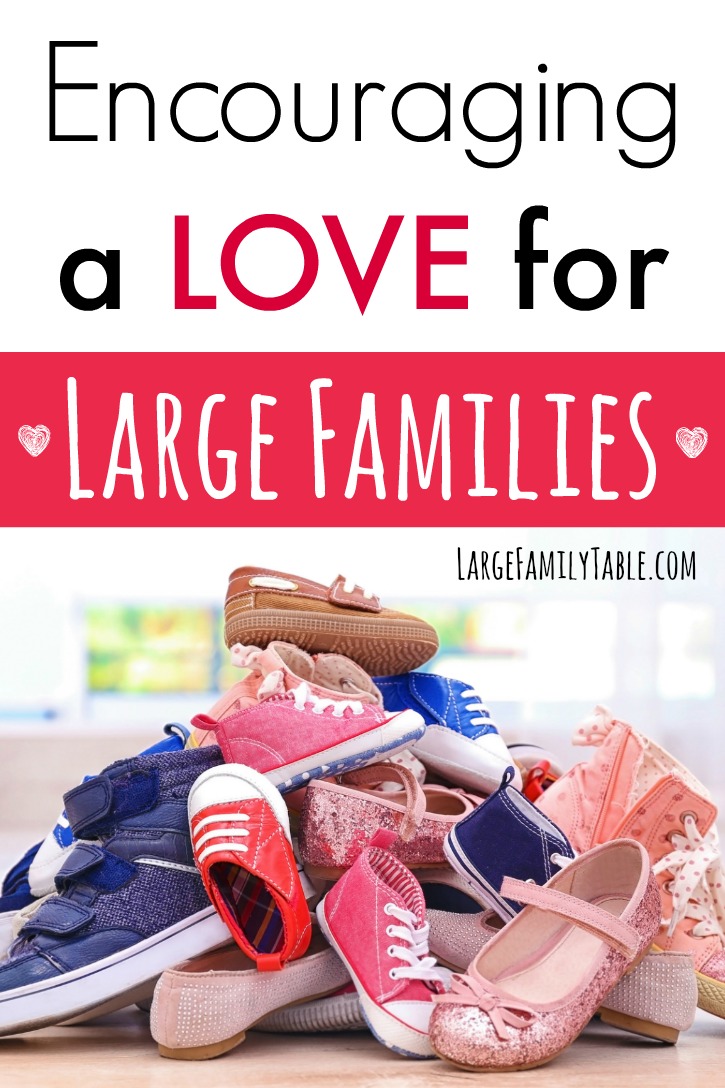 Here's What YOU May Need to Hear Right Now
Something for us tired and hardworking parents to remember… We need this perspective just as much as our kids do. We need to demonstrate the gratitude, cheerfulness, and contentment we want our children to have. 
I know it's not easy (trust me), but we need to watch what WE say, both in public and behind closed doors, when it comes to our children and large families. Do your words, actions, and replies to common criticisms over large families or the daily challenges you face demonstrate the joy and positive thinking you want your children to have?
Yes, we have 100 relationships to manage, a thousand dinners to make, and a million socks to match. We have a thousand expectations pulling us in different directions. We want to be intentional about 1:1 time with each kid, find ways to nurture our marriage, let alone take care of ourselves. We need encouragement each day and lean on God to help us through. But isn't it worth every. single. moment? 
Possibly a better way to drive it home is this: What if you woke up one day and it was all gone? No kids, no meals, no socks. No crazy wonderful personalities. No snuggles, no challenges, no sleepless nights. It gives those blessings even more weight and value, doesn't it? Dear mamas, let us accept our large family life, challenges and all, with a heart overflowing with gratitude so contagious that it spreads to our children!
Practical Application
I've been thinking about all this quite a bit lately. Here is a simple, practical activity that has really helped me apply it in my home. The effects are remarkable!
Take a few moments and skim through this post one more time, writing down 5-10 phrases or sentences that you could use begin speaking these truths into your family. Pray over them and ask God to help bring opportunities and reminders in the next week or two that help you to do so.
I am praying for your efforts. Be blessed, dear moms!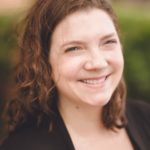 Tauna is a Jesus follower, wife, mom, [domestically challenged] homemaker, homeschooler, and writer. Her passion is to help women pursue God's call on their lives (no matter the learning curve) and rely on Him to equip us for the task!
You'll find her at ProverbialHomemaker.com, bringing you encouragement and tools for your journey.