Freezer Meals for Big Families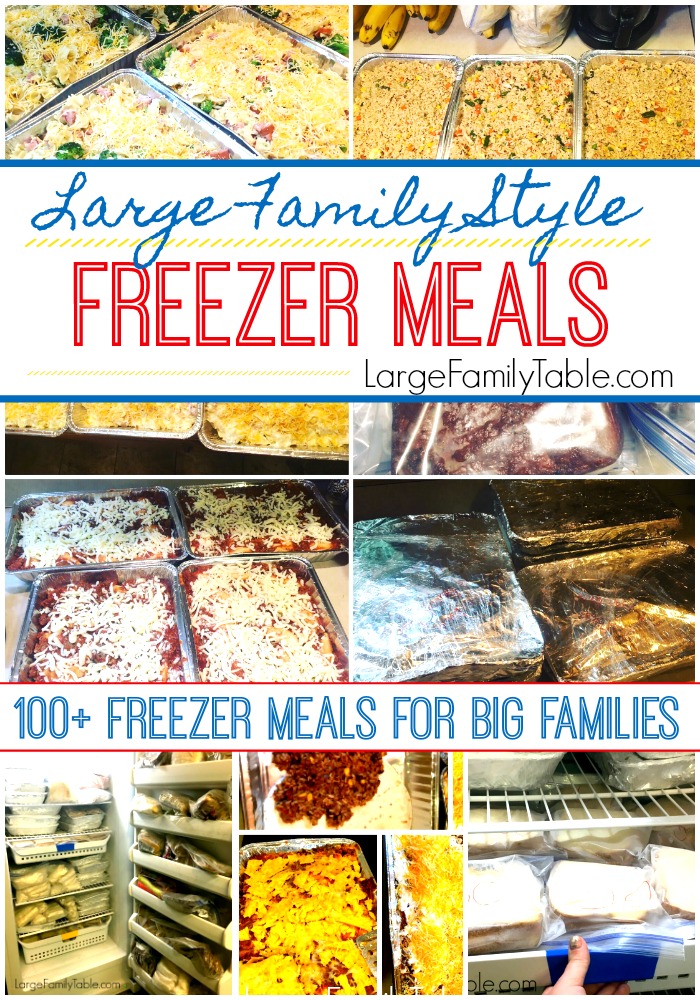 In August 2017, I published my May 2017 mega freezer cooking days with over 60+ freezer meals for large families. I pulled those freezer cooking days off at around 30-ish weeks pregnant with baby Benjamin David. In my true several months behind style, I'm sharing with you today my June 2017 super size freezer meal days where I again made about 100+ various freezer meals for my large family.
I was tired with the 3rd-trimester drag in this new 100+ Freezer Meals for Big Families vlog that I also just published. I was hopeful that I'd complete all the freezer meals over two days full days. Two days kinda turned into two full days and another three half days at slow pregnant-momma speed. I'm forever hopeful. 🙂
Postpartum Freezer Meals
These freezer meals were spread out over about 6+ weeks for our family of nine which includes five adult eaters. We used these meals when I couldn't move before the baby and also for several weeks after his birth. It was glorious to have the freezer full and ready to go! Just like my freezer cooking from the month before I made these meals in 9×13 disposable baking pans for the ease of my family.
40 Dinner Freezer Meals for Big Families
Here are the freezer meals I completed during my June 2017 freezer cooking days right before the baby was born: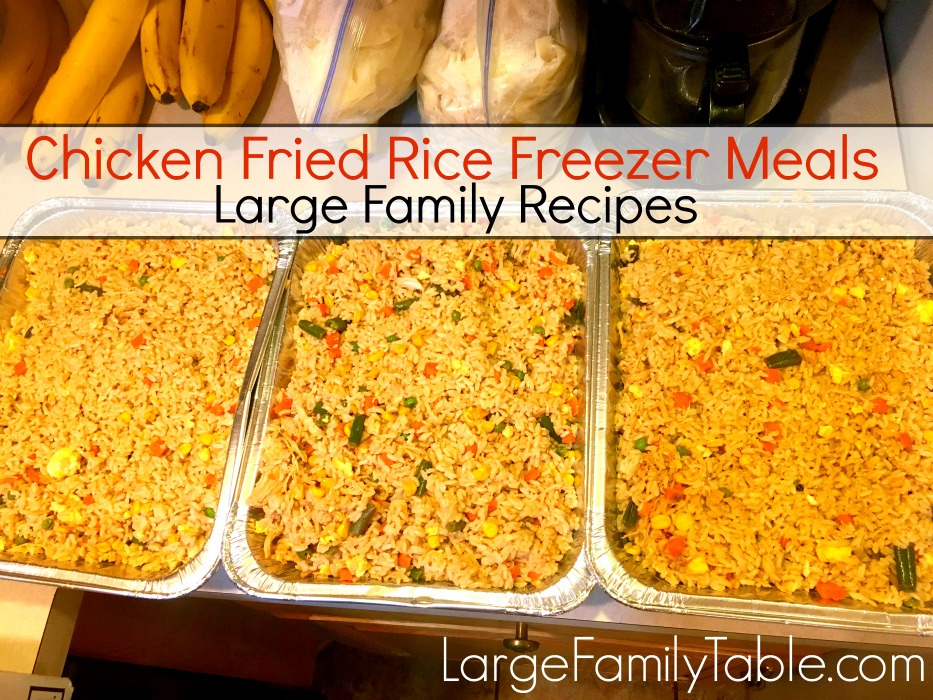 5 Pans of Chicken Stir Fry for the Freezer
6 Pans of Kilbosa Broccoli Bow Tie Bake Freezer Meal
4 Pans of Stuffed Shells Freezer Meal
5 Pans of Freezer Friendly Taco Bake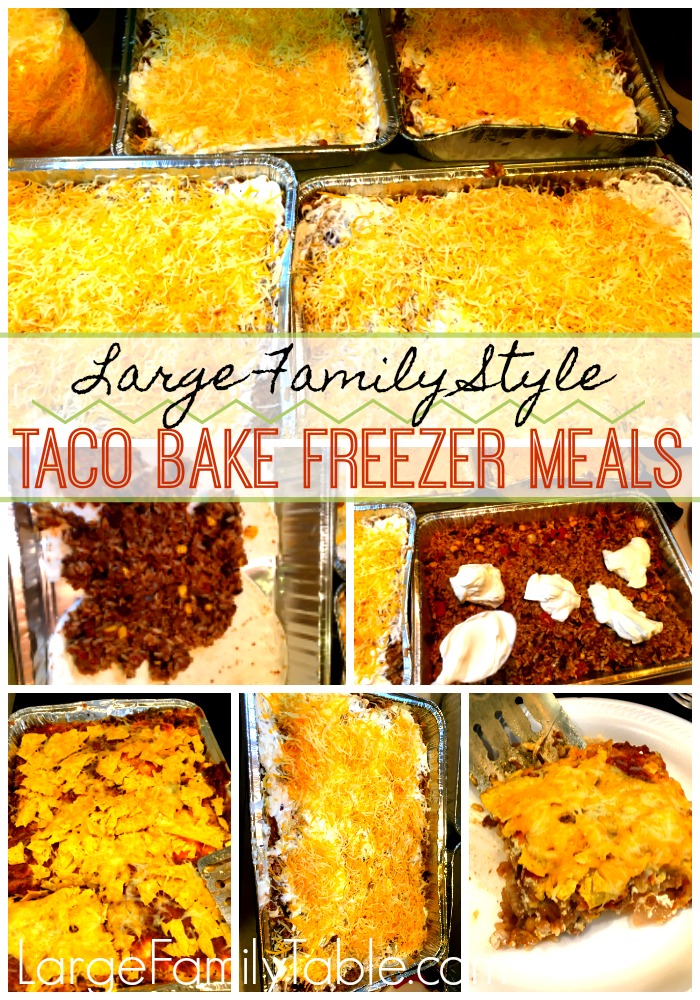 5 Ham and Cheese Potato Bakes for the Freezer
4 Chicken Tater Tot Casserole Bakes
7 Chicken Broccoli Alfredo Freezer Meals 
4 Easy Baked Beef Stroganoff for the Freezer
44 Breakfast Freezer Meals Large Family Style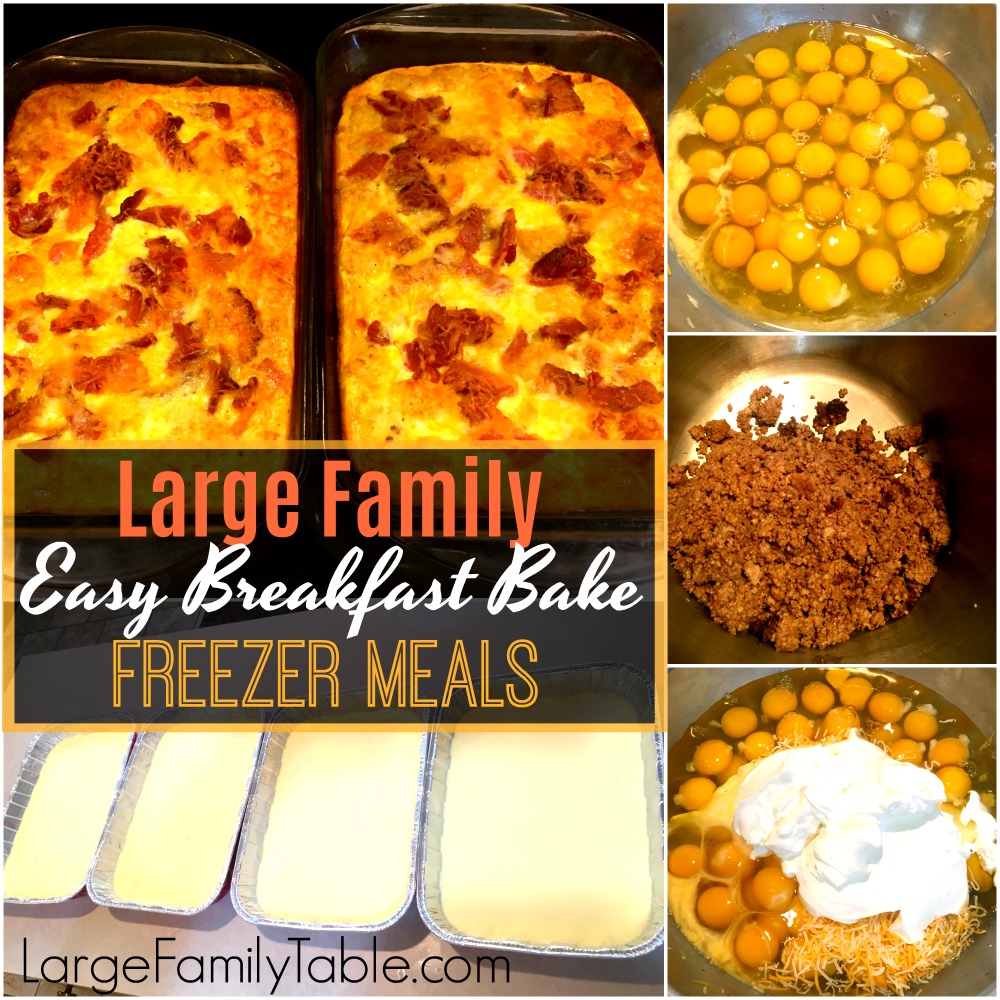 In our house, we add yogurt, fruit, and milk to these breakfast meals as needed.
7 Loaves of Freezer French Toast (10 breakfast meals for our growing family)
4 Easy Breakfast Egg Bakes (4 breakfast dishes)
80 Breakfast Burritos (10 Meals for our family of 10)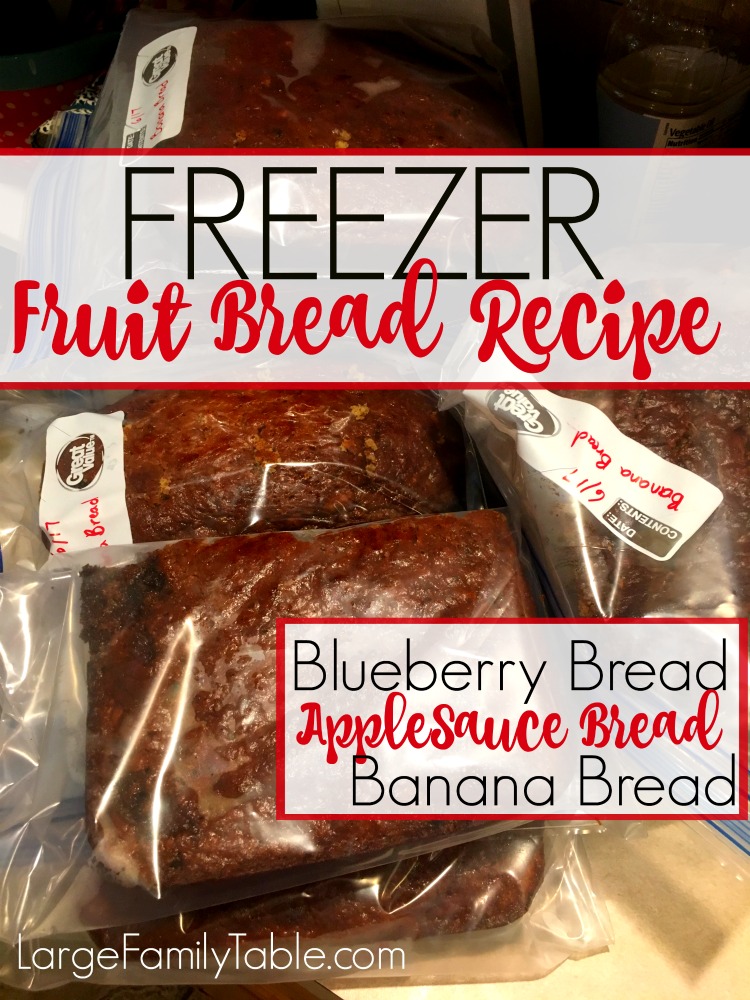 20 Loaves of Freezer Fruit Bread (both Banana Bread and Blueberry Bread – 20 breakfasts in our world)
22 Large Family Lunches
140 Freezer Peanut Butter and Jelly Sandwiches
140 Prepped Grilled Cheese Sandwiches 
100+ Freezer Meals for Big Families
Want to see me cook up these freezer meals while super pregnant? Click here to watch the 100+ Freezer Meals for Big Families vlog!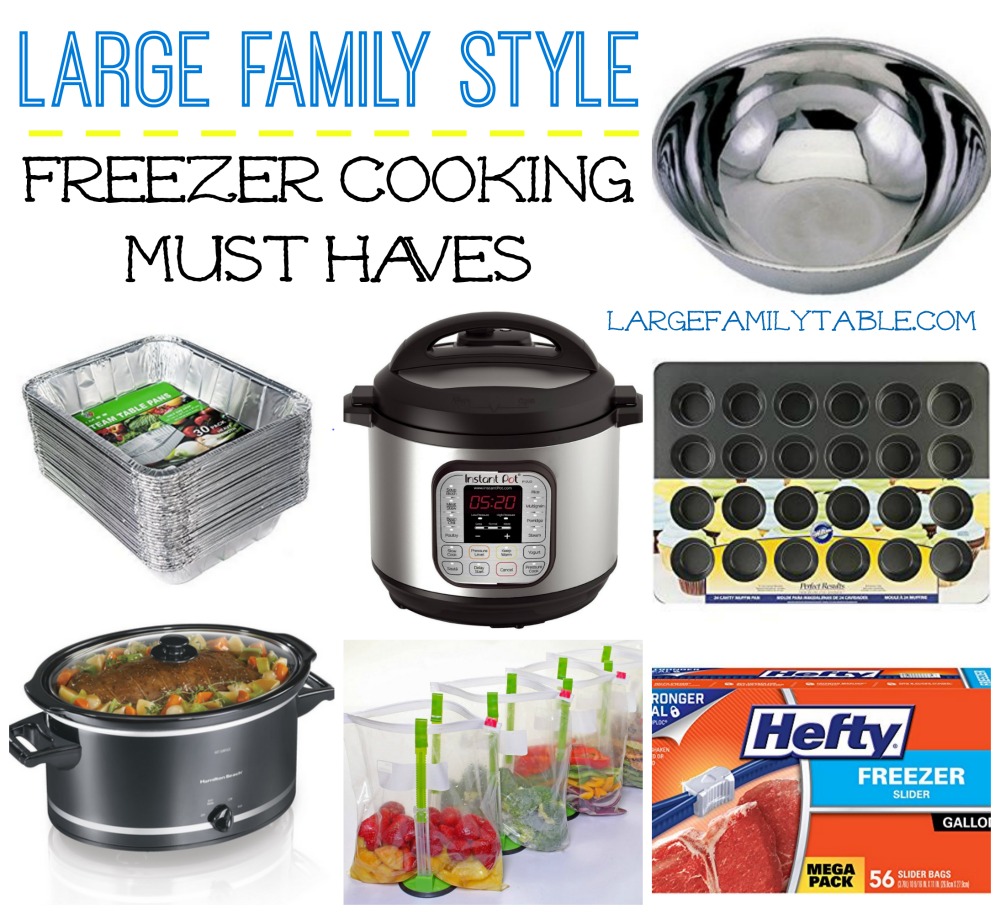 Here's my list of must-have large family freezer meal supplies!
Past Large Family Freezer Cooking Days You Might Enjoy
These are a few of our past freezer cooking afternoons I've shared online over the years.
Share how you handle massive freezer cooking days in your neck of the woods. Of course, ask any questions or contribute additional tips as you're able. Thanks so much for stopping by Large Family Table today.
DON'T FORGET!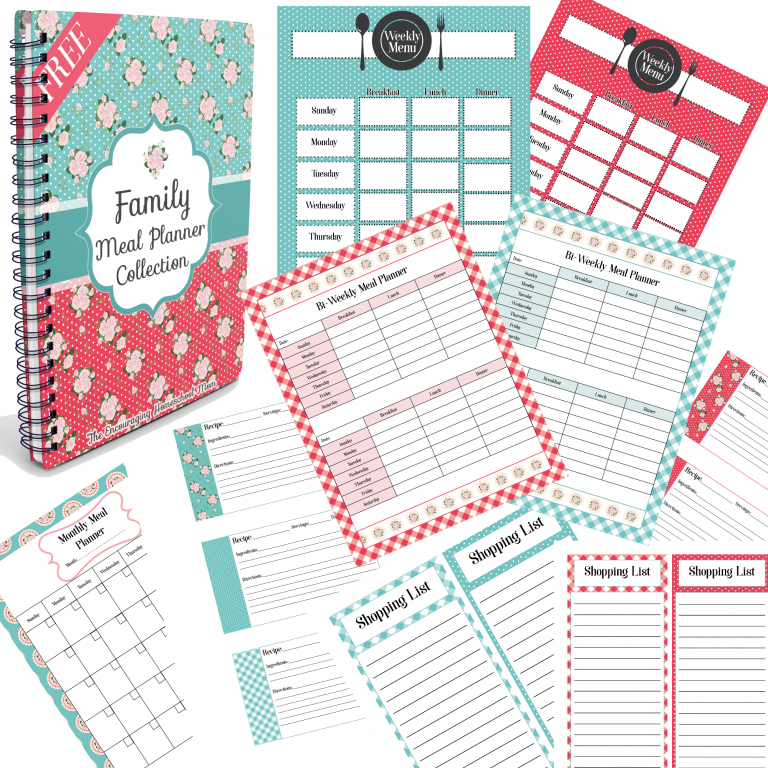 DON'T FORGET to pick up your Free Family Meal Planning Collection here!