FREEZER MEALS GROCERY HAUL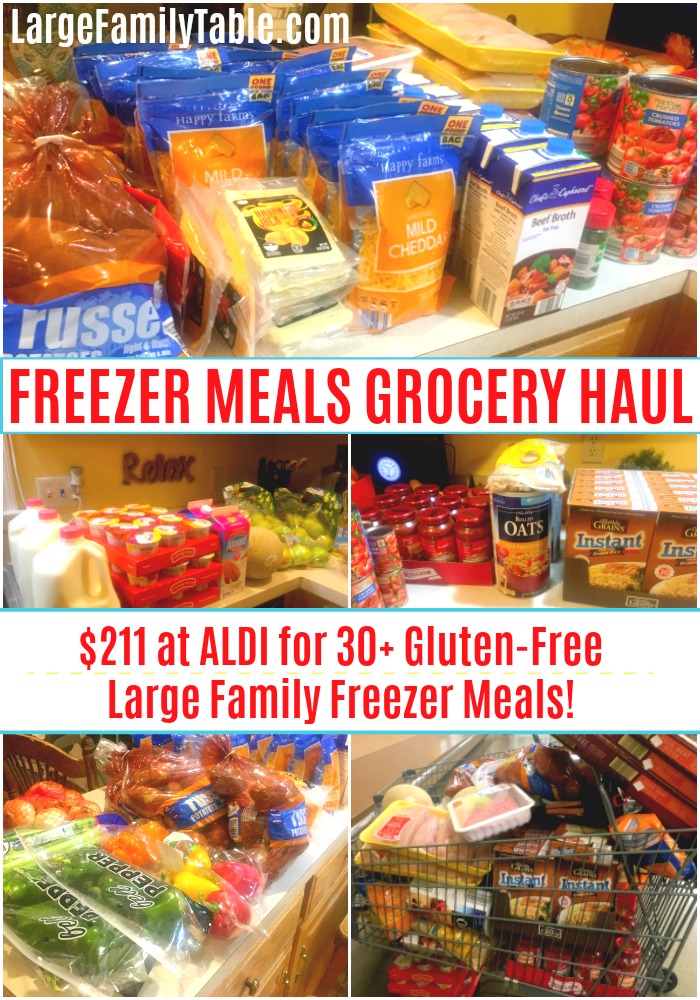 I haven't been into an ALDI for large family grocery shopping in quite some time. A freezer meals grocery haul is a great reason to go back to Aldi. I'm cooking up over 30 Gluten-Free Freezer Meals from the brand new Large Family Freezer Meals Pack Six in the super discounted Large Family Freezer Meal Collection.
I was able to get all the groceries I needed to cook up the special gluten-free edition pack six for $211. A few of the needed freezer meal grocery items I had on hand, but most items I still needed to get at ALDI. I spent another $86 on needed household groceries beyond the 30+ freezer meals. These big family freezer meals make a ton and include freezer meal recipes such as slow cooker chicken parm, turkey burgers, and more.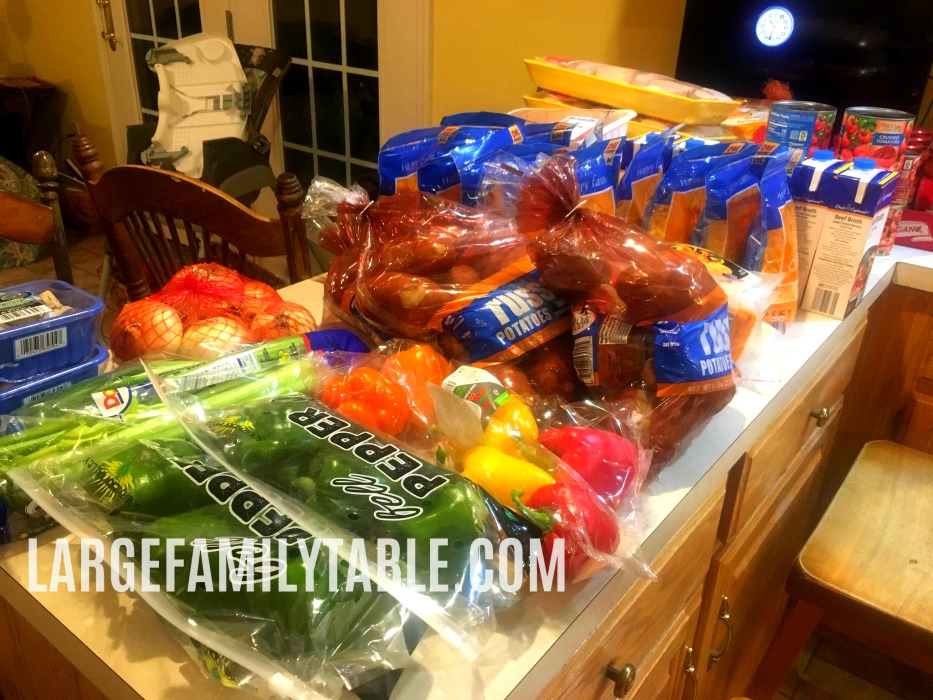 You can always order just about everything you need for freezer cooking from Walmart grocery pick-up. I used that service for several of my past freezer cooking days. I love Walmart, believe me! But there were just lots of little things missing from my last few grocery orders.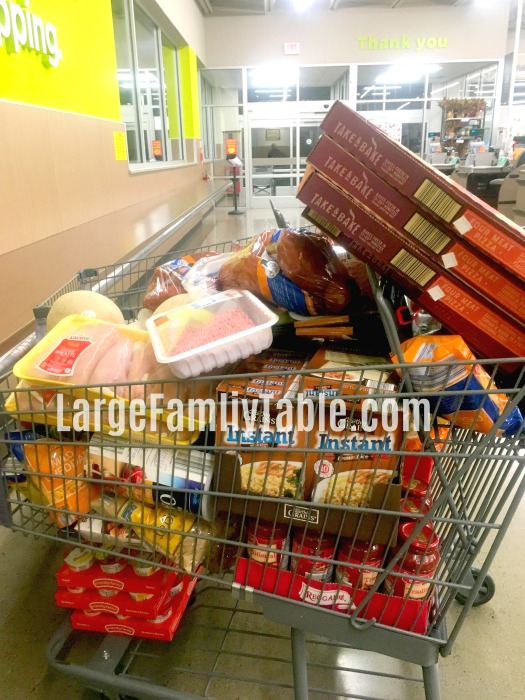 I figured I could go into Aldi and get what I need in under an hour. I was right! I loaded up my cart and was in and out in fairly quickly. The best part is I didn't have to send my husband back to the store several times to get additional items. I still love Walmart grocery pick up over all and will use it again in the near future, I am sure.
You can see my entire freezer meals grocery haul here on YouTube. In addition to all the items for freezer meals, and some needed household fill-in groceries, you can see a few kitchen storage and baking tools I snagged at Aldi, too!
***I've already been told on YouTube that some of the items I purchased may not truly be gluten-free. This was my first try at a Gluten-Free haul and of course, if you're shopping GF you'll need to do product research for 100% gluten-free products.**
LARGE FAMILY FREEZER MEALS COLLECTION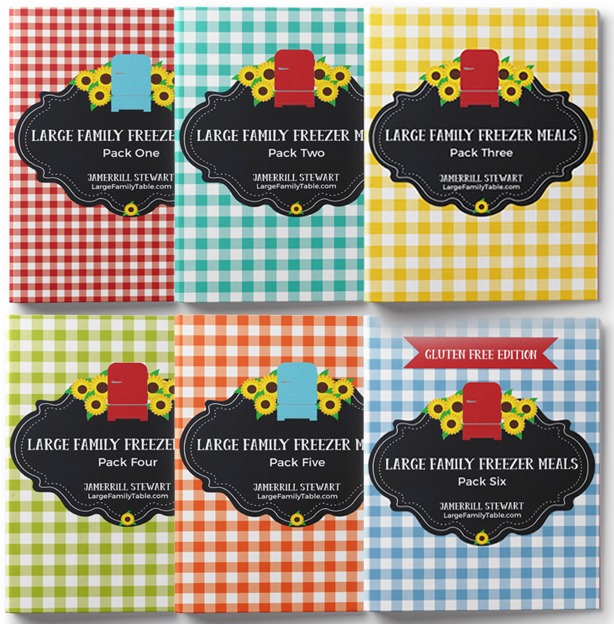 You can also get the brand new large family freezer meals collection featuring packs 1, 2, 3, 4, 5, and 6 (#6 is the special gluten-free edition) here! The entire freezer meal collection is valued at over $89. Right now you can snag the whole thing for only $35 now through 11/19/18 only. I've worked really hard on all six large family freezer meal packs to help YOU feed all your people. xoxo