Game Design Homeschool Style! The School of Game Design Program!
Educents is one of our sponsors here at Large Family Table, and this is a sponsored post. They offer thousands of excellent educational products that make learning hands-on and fun. I only work with a select few companies who I feel will be most helpful to my readers and fellow home educators. Don't forget to use special coupon code FHDeals10 to take 10% off your Educents orders. xoxo ~ Jamerrill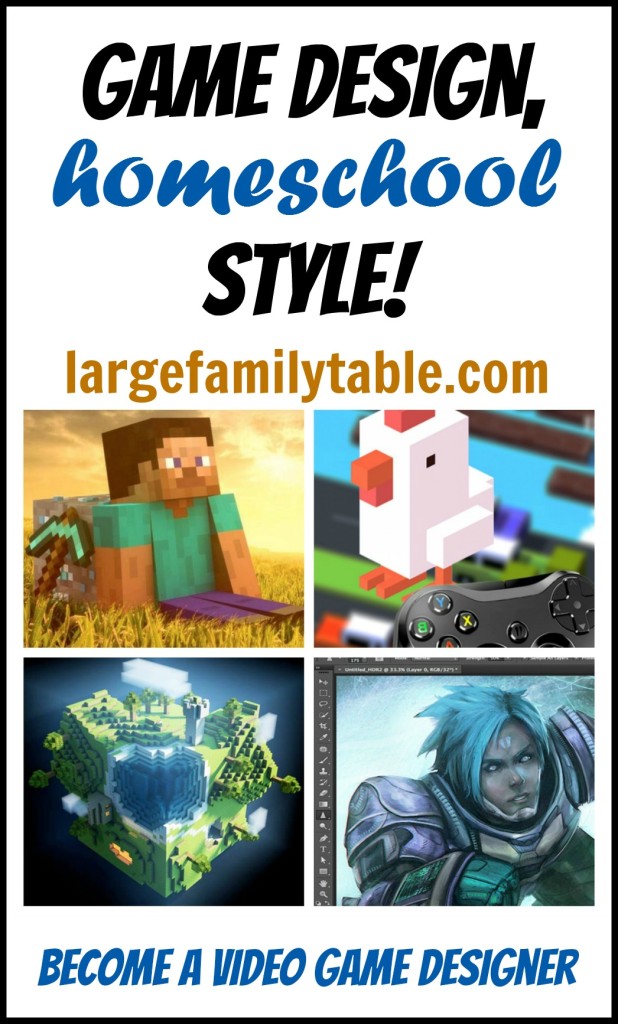 Learn To Design Video Games
Do you have kids who love playing video games and are interested in learning more about game coding and designing? This remarkable deal from Educents is definitely one to earmark. The School of Game Design has a lot to offer for a phenomenal price.
As I've mentioned before, the computer science and gaming industry has a growing job market. So while it may seem like your kids are wasting their time, it's not necessarily all fun and games! There is a lot of educational value in many of the games available today and a lot of potential career opportunities for the future.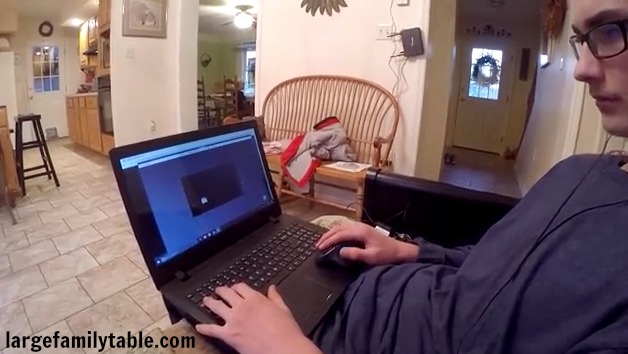 School of Game Design
Become a game designer with this extensive program now being offered through Educents. From the site:
"Join thousands of students from around the world who are already making amazing games here at the School of Game Design. The training starts with learning powerful fundamentals of game design that is perfect for all skill levels. After learning the basics, students will quickly learn how to build advanced video games using the powerful Unity3D game engine. In-depth and easy to follow training videos let them learn at their own pace making the entire learning process with us fun and easy. In addition to learning how to code amazing video games, our students are also taught how to be great artists who have advanced knowledge of 3D animation and modeling, 2D design, and digital painting."
One of the interesting things about this program is that it teaches not only coding skills but design, as well. That's a powerful combination of skills!
Work with Experienced Instructors
Another impressive component of this program is the instructors. Each instructor working at the School of Game Design is not only currently working in the gaming industry but has a minimum of 15 years experience. These coders and game designers work for major game design studios like Ubisoft, Activision, and EA. These guys know what they're talking about and are up-to-date with the latest trends and technologies.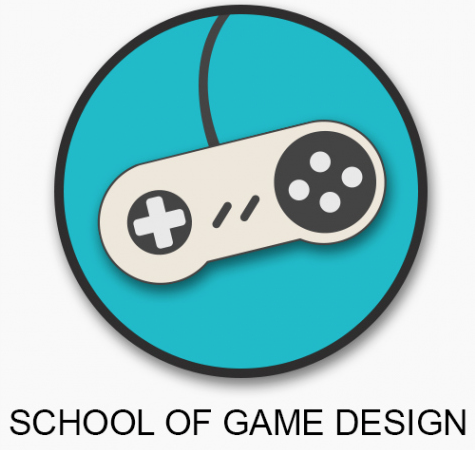 What's included
Support from instructors and professionals with over 15 years of game industry experience
Unlimited access to thousands of dollars in royalty free game art and textures
Unlimited access to over 100 hours of easy to follow step by step video training
Learn how to make advanced 2D and 3D games that you can publish anywhere
Master computer modeling and animation techniques
Learn to be both a programmer and a digital artist
Excellent for all ages and skill levels
You can get all of these for the low, one-time price of only $20.00. And don't forget, for being a loyal reader you get an additional 10% off with the coupon code: FHDeals10