Homeschool Day Out on a Washington DC Adventure!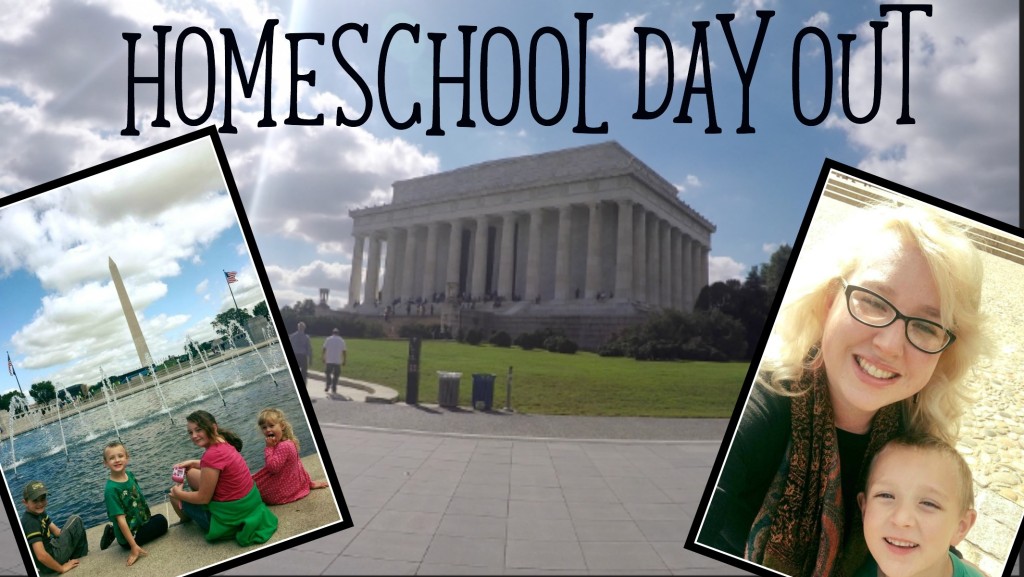 We took a lovely homeschool day out trip to Washington DC last week. The Nations Capital is less than two hours away for us and we like to get into the city two to three times a year. One of our homeschool groups had set up a day to sit in on a Supreme Court case.
From Instagram, "A quick morning collage of our DC homeschool field trip from yesterday. We walked miles, saw lots of sights, and slept well last night. I love these *moment in time* pictures. I'm so thankful to be these guys momma (even in the extra "entertaining" moments)"
I thought it would be fascinating to hear the Supreme Court but knew sitting in on an actual case with several little ones was not really possible in real life homeschool mom world. I heard the court is very strict about noises (for good reason) and it could be a two to three-hour wait in line. That's not conducive to my herd of littles who live up my armpit, but something I'd love for my older ones to experience. My long-time friend Monica and her two teens decided to ride along with us for the day. This worked out perfect so Jadin could sit with those friends for the Supreme Court case, while Zion and the younger kids and I hit the National Mall. Zion had decided he didn't want to chance the court lines and would rather do the museums with us. So glad we had the option of both experiences for our day trip.
From Instagram, "We had a lovely homeschool day out in Washington DC today. The expression on Amelia's face sums up many moments of entertainment within the blessings. (Added: guys she was really having fun. Just a few minutes later in the next picture, she was full of joy. This was an "entertainment" face for the nice gentleman at the museum who is taking our picture)"
The other children and I explored the Museum of Natural History, Washington Monument, Lincoln Memorial, World War II Memorials, and Museum of American History. After the Supreme Court case, Jadin was also able to tour the new African American History Museum with friends in the afternoon. Daddy was in class for the day and couldn't do DC this time (although he was able to go last time we did the National Zoo).
Homeschool Day Out on a Washington DC Adventure!
Click here to watch the full Homeschool Day Out on a Washington DC Adventure!
Check out all our additional homeschool fun and encouragement!