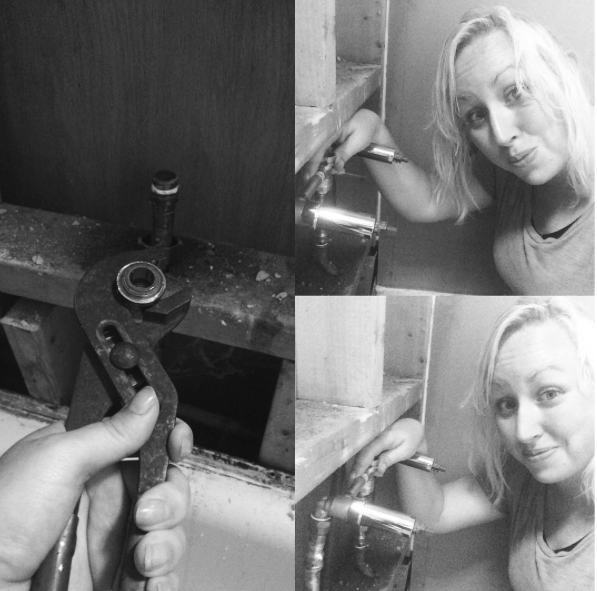 I was a few days late in getting any YouTube videos out because there's a lot of DIY going on at our house. If you've missed the updates we may put our little farmette on the market (it's looking more and more like we are, however every single detail is in the Lord's hands).
Why are we looking to move all of the sudden? Well really, my husband and I have known for the last two years or so, that our growing family was growing right out of our sweet farm house. With nine family members already, two bathrooms, and literally not one closet in the house (century old houses tend to have no closets), we've kept our eyes open for a bigger house on more land.
We're praying as we walk this out. Of course if you follow along our journey on YouTube you might have gathered that my husband is also back in college full-time for the next two-years. And of course I'm home full-time, homeschooling, raising seven children, and running Free Homeschool Deals and more online. I'm ever so thankful for my awesome team who help me so much behind-the-scenes. (If you're interested you can learn how I support my growing family of nine online and what a day in my life as a homeschool mom looks like.)
This is me and my "big, hairy, eyeball" as we house shop, accidentally shoe shop, and grocery shop – all in one day, of course!
This week we've worked pretty much everyday on replacing a shower in our downstairs bathroom. We have several lights replaced with new fixtures in different rooms. Our outdoor roof replacement projects are put on hold with all of this rain. My husband has a 5-day weekend coming up with college and we're hopeful to bust through several more projects in the process. Of course in Virginia we're also looking at 8+ more inches of rain, then hurricane winds, then more rain, so that might literally put a damper on even our indoor projects if we happen to lose power. Pray for Virginia, North Carolina, and others in the path of this hurricane, please?
I'll be vlogging and doing videos for YouTube through it all. You can subscribe to my YouTube channel here to following along in the journey.
Click here to watch the full video of house shopping, shoe shopping, and grocery shopping – all in the same day!