How We're Using Time4Learning with the Littlest Learners, and How You Can, Too!
Time4Learning is one of my great online sponsors. I only work with the very best homeschool companies to bring you the most excellent resources and information on your homeschooling journey!
I recently mentioned that we've begun mixing in Time4Learning into our homeschool days with my older boys (you can check-in and see my middle schooler, Zion, busy at his homeschool studies while using Time4Learning, too!).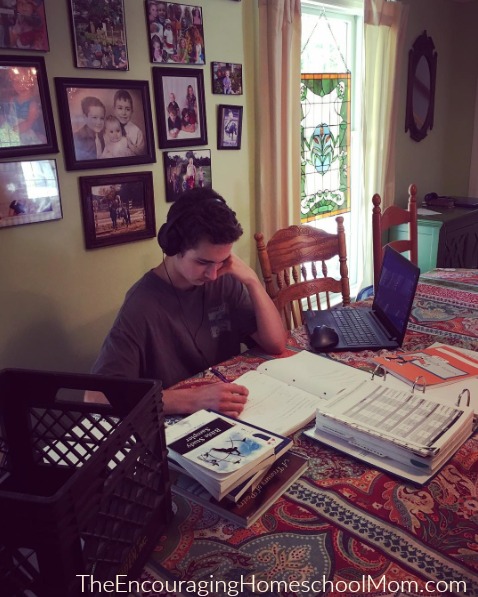 Time4Learning is a fantastic, comprehensive program for families who are considering homeschooling, veteran homeschoolers who perhaps are feeling burnt out/overwhelmed, or even public schoolers who are looking for a good after school resource for extra practice in struggling subjects.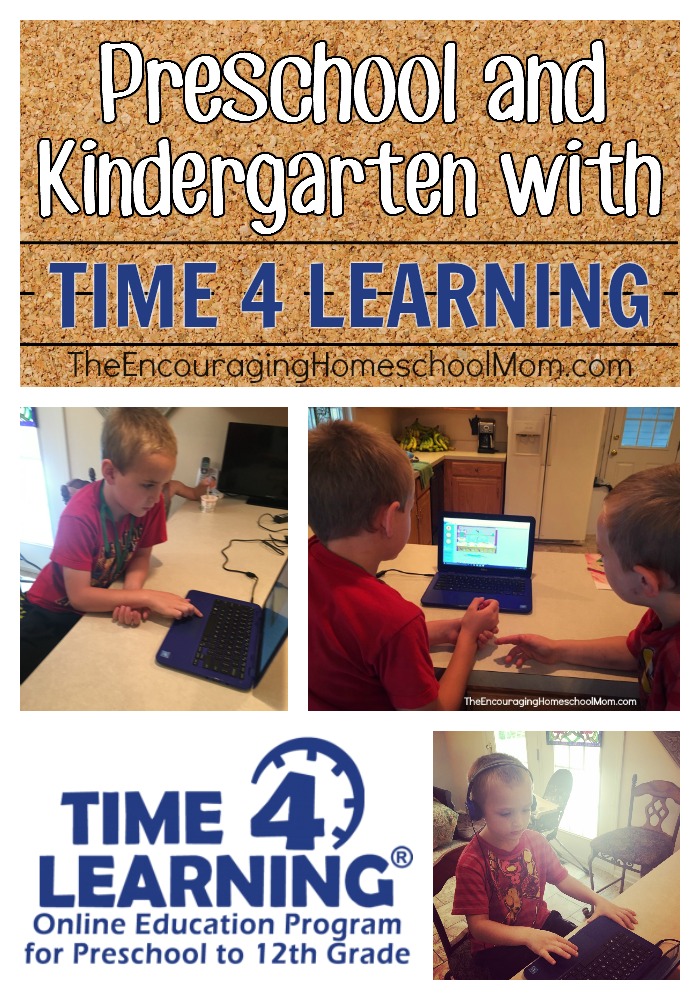 Benefits of Time4Learning
There are a LOT of good things to be said about Time4Learning. Top of my list are these time-saving features:
Record Keeping
Time-stamping feature on activities (for attendance)
An automated system that grades lessons and keeps reports for homeschool portfolios

The kind of detailed record keeping that this program provides will be a weight off of many a homeschool mom's shoulders. Grades, attendance, and progress reports are automatically curated into a personalized portfolio for each child. This is not only necessary for meeting the requirements of your state's homeschool laws, but a priceless resource if you decide to stop your homeschool journey and register your children for private or public school (It happens!).
No Contract
You don't have to commit to a whole year or even an entire semester of Time4Learning. Renew your commitment to the program on a month by month basis. There's also a 2-week, money back guarantee if you're not satisfied.
Individualized Learning

Each child has their own login and works at their own pace. Also, parents can set the grade levels independently for each subject. Little Susie can be working on 4th-grade language arts while she reviews 3rd-grade math.
Preschool with Time 4 Learning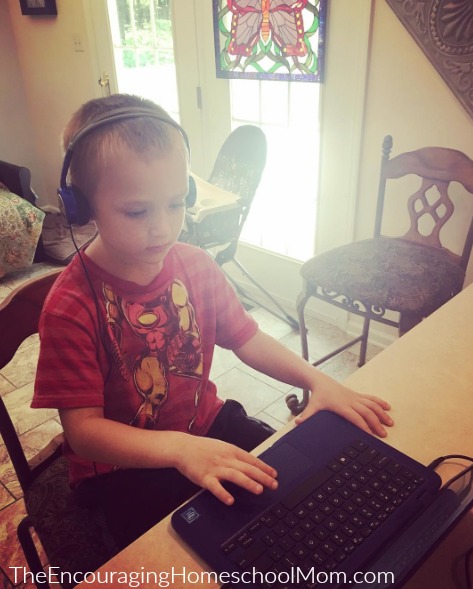 From Instagram, "Mr. Liam enjoys feeling like a big boy (he's five ❤️) working fairly independently on his #homeschool @time4learning lessons this afternoon. I let one of my "little boys" work on T4L, while another younger boy gets 1:1 time with mommy (reading lessons mainly at the moment), then they switch out. At this time I have the 4 younger ones sharing a laptop. I see that I really need to pick up another one shortly ? Miss Amelia is enjoying getting about 15-minutes of computer learning time, too!"
Our middle and high schooler aren't having all the fun. Our littles are in the mix, too. Time4Learning has top notch Preschool Lesson Plans to ensure that your tiniest learners are ready for Kindergarten and beyond.
Colorful animated characters and carefully crafted games will help your preschooler practice concepts that include:
ordering
classifying
syllables
patterns
rhymes
colors
number and letter recognition
reading readiness
Check out some of Time4Learning's free preschool demos.
Kindergarten Curriculum
Kindergarten is a year of significant milestones, especially when the magical world of reading begins to open up to a student. It can be equal parts rewarding and frustrating for the homeschool mom to assist in mastering these essential skills. Time4Learning makes learning fun with online activities to keep kids coming back for more phonics.
But it's not all Language Arts. Important Science and Math concepts are also covered. View a complete overview of Time4Learning's Kindergarten curriculum.
Pre-K – 8th grade can utilize these excellent resources for $19.95 per month for one student and 14.95 per month for each additional student. And remember, you can stop at any time.
LIVE Periscopes with Time4Learning!
Be sure to follow me on Periscope! When we moved super rural (think at least an hour to a Wal-mart!) in mid-march I actually lost my cell-phone carrier service. I've been able to share things as able, but Periscope just hasn't been working for me until now. We just found a cell phone carrier that actually provides service way out where we live. All that to say to stay tuned for some fun LIVE Periscopes while the kids use Time4Learning! We have a bunch of traveling coming up in August, but by September we should be able to work in some fresh Periscoping! #woot
Save