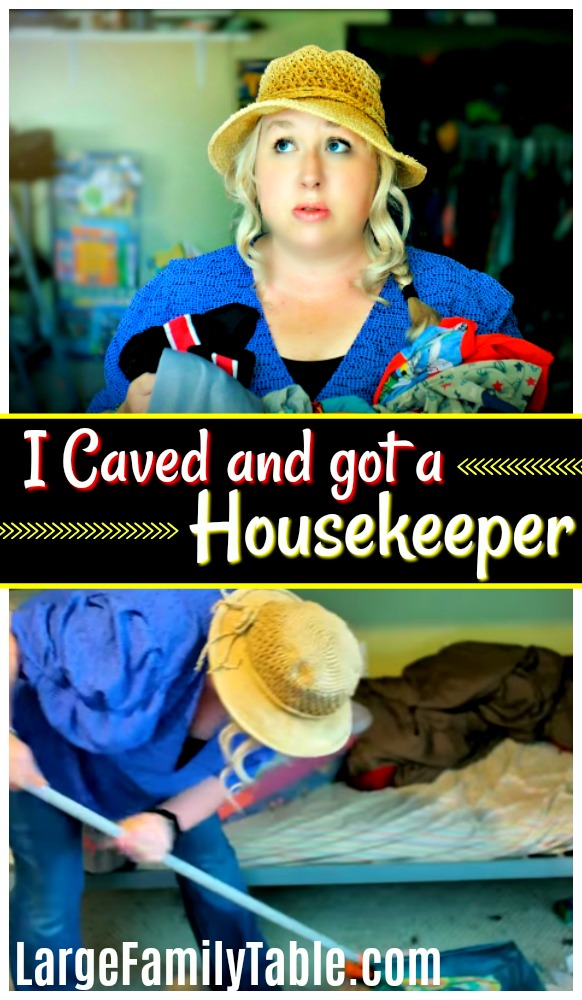 True story! I shared in my previous house cleaning vlog that I was complimenting getting a housekeeper to come in weekly and do a deep cleaning for me. The kids do daily chores. I do daily chores. We all work and play hard around here. But with the added layer of me also being a working business-running mom, I don't always have time to oversee and be apart of deep housecleaning.
Several years ago I'd had a housekeeper come in once a week and deep scrub the house for me, and now I've done it again. FREEEEEDOOOOOM 🙂 Believe me, there's still plenty to do, but this was one area I could hire out so I can focus my energies on being momma. xoxo
Click here to watch I Caved and got a Housekeeper!
YOU MIGHT ALSO ENJOY
Large Family Cleaning: Ultimate Deep Cleaning with Me | KIDS FILTHY BATHROOM
Kitchen Cleaning Power Hour | Freezer Cooking Cleaning Disaster