Large Family Christmas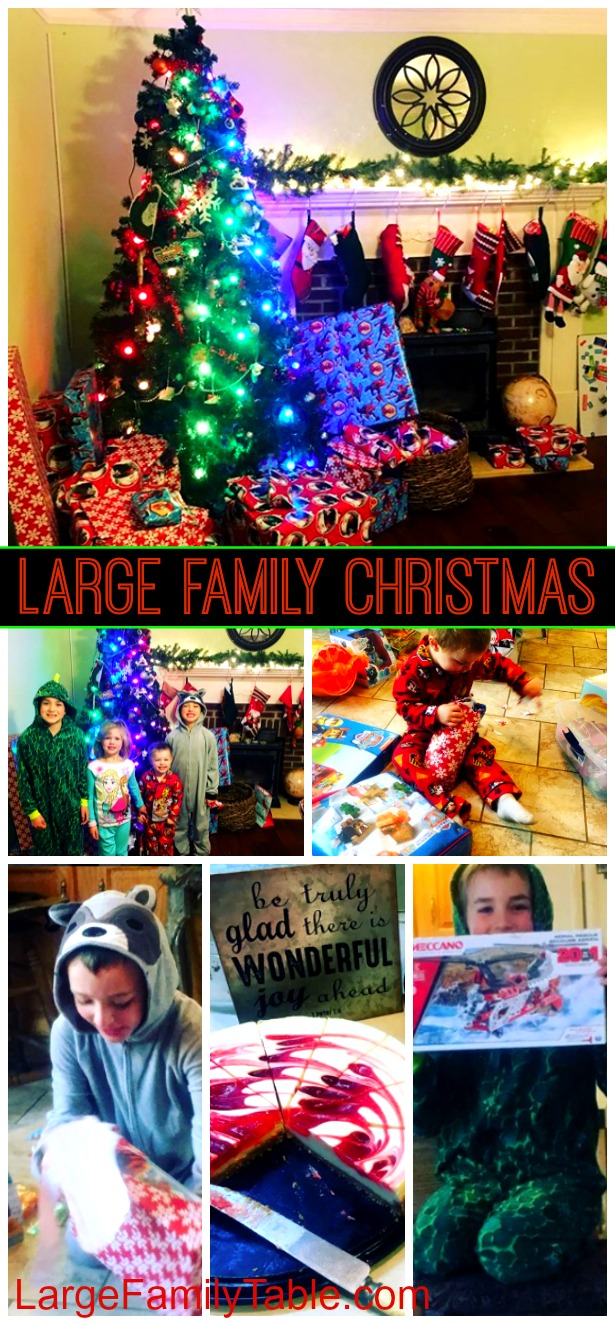 Wrap presents with us! Today I'm sharing a vlog I filmed with Travis about two days before Christmas. He's an excellent wrapper and I leave that in his department. I'm just the happy helper 🙂 I also share our Christmas budget of about $75-$150 per kiddo, depending on their age. Some years we do a large family gift (like last year we got new to us bikes and gear and new puppies). This year we let everyone enjoy opening lots of independent gifts.
Large Family Christmas Pictures
You can see pictures of our gift wrapping night here on Instagram.
Here is our Christmas Eve family fun from Instagram!
Here are pictures of our large family Christmas (I didn't vlog on this day – just had family time :).
Oh, and here's Benjamin's Christmas Day hair!
And here are pictures of our "Grandmother Christmas."
And here's today's new vlog with our Christmas budget breakdown and what we got our 8 kids for Christmas 2017!