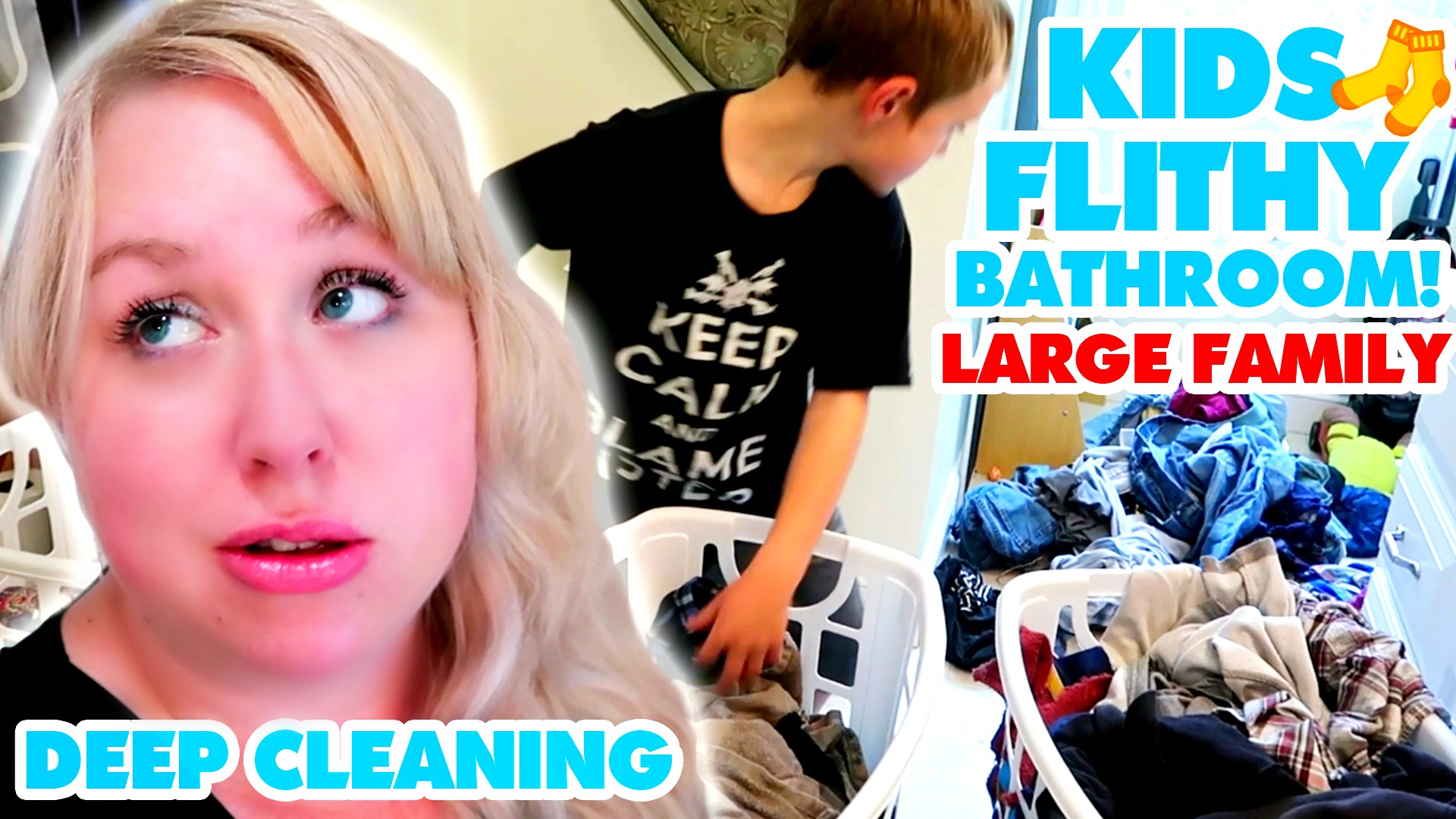 Large Family Cleaning
In today's ultimate deep cleaning with me vlog, I share that yes, *usually* and *perfect world* the kids DO clean their own bathroom. I also share we'd been gone, sick with a virus, or traveling for two weeks. That put us out of our large family cleaning routines. You can click here to see an example of our weekly big family cleaning routine. During these 4-hour weekly cleanings, we bust through cleaning our entire house. On this large family cleaning day, our house thanked us afterward for everyone's hard work!
Even when life runs full steam ahead and we haven't had a deep cleaning day, we still do daily large family management work and chores. These always include several loads of dishes (which means many meals), wiping down our counters, sweeping all the floors, changing trashcans, and washing/drying and putting away laundry. That's the least we can do on a daily basis. 🙂
On this day we were doing an all over house cleaning. My job was to take a turn cleaning all three bathrooms. The kids worked on other chores and jobs such as deep cleaning their bedrooms, wiping down walls, dusting shelves, trim, cleaning windows, cleaning out the hall closet, picking up the yard, and steam mopping the floors. As always, teamwork makes the dream work!
We also have some working homeschool mom chatty chit chat on if I should or will get another housekeeper to come in once a month, bi-weekly, or weekly. I did that several years ago during a super busy season and it was a blessing (stuff off me so I could spend more time reading to my kids!). I share my thoughts, reasons I may or may not, and more in today's vlog – including mentioning Classical Conversations which has nothing to do with cleaning, haha!
Ultimate Deep Cleaning with Me | KIDS FILTHY BATHROOM
Click here to watch the full Ultimate Deep Cleaning with Me | KIDS FILTHY BATHROOM vlog.
Thanks so much for watching and I'll see you soon with another brand new video! In this ultimate cleaning vlog, I used my homemade vinegar cleaning spray. I also use my favorite Mrs. Meyer's cleaning products. This is my referral link where you can get a free 5-piece Mrs. Meyer's Starter Set if you're interested. xoxo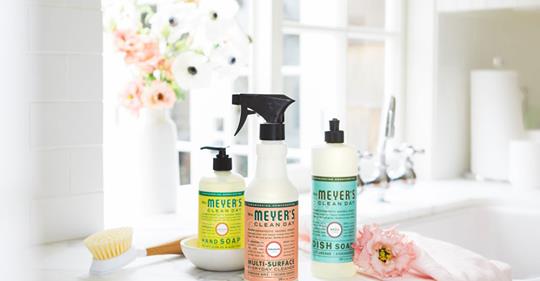 Large Family Life
You might also enjoy this recent encouraging large family mom articles. xoxo
Large Family Clothes Shopping for the Younger Kids! Fun Weekend Vlog ?
Kitchen Cleaning Power Hour | Freezer Cooking Cleaning Disaster
Large Family Breakfast Meals & Ideas
11 Things Large Family Moms Can Stop Worrying About
EXTREME FREEZER COOKING DAY | Meals for Large Families
HUGE Homeschool Curriculum Haul | Homeschool Mom Vlogs