Large Family Grocery Haul | ALDI & Walmart | Grocery Therapy Needed ?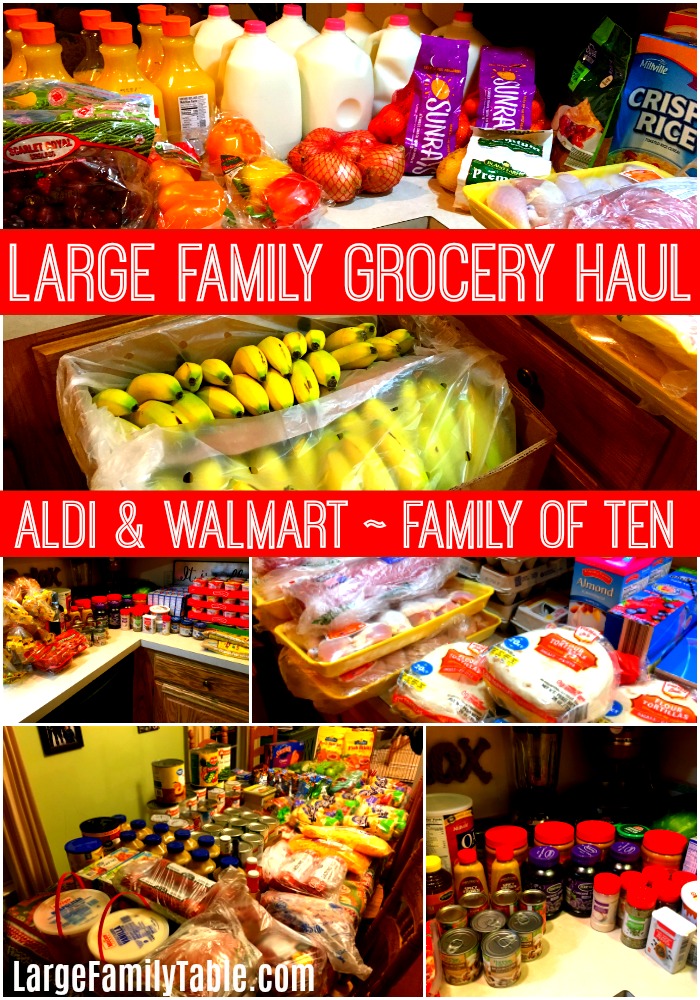 In October (I know October, and here we are at almost Thanksgiving when I'm publishing this #howIroll), I went back into ALDI for the first time since last spring when I was in the heat of 3rd trimester pregnancy. Around that time the heavens parted and the dear Lord above shone his mercy upon me as Walmart Grocery Pick Up became an option. As much as I have continued to love Walmart's online ordering and grocery pick up, I couldn't wait until I was able to actually walk back into ALDI again. Once you love ALDI it's hard to shop anywhere else. You kinda feel like you're cheating or something by shopping at another store.
However, as you'll see in my new Large Family Grocery Haul vlog, I had a confusing shopping reunion experience at ALDI this go round. I felt like I needed grocery therapy by the time it was all over. Many of the prices were similar to Walmart's and not too much excited my large family mom shopping brain in the store.
I take you out shopping with me, share my deep grocery feelings, and both the ALDI and Walmart hauls back at home in today's new Large Family Grocery Haul vlog.
Click here to watch the full Large Family Grocery Haul | ALDI & Walmart | Grocery Therapy Needed vlog!
LARGE FAMILY GROCERY SHOPPING HELPS
I've shared how dishing out 90 meals and 60+ snacks a month to a family of nine (now ten) over a period of time has rewired my brain, I believe. From my personal large family mom experiences, here are many large family grocery shopping posts and resources I've pulled together for mommas in the heat of Mega Motherhood. xoxo
Why I'm Trying Walmart Online Grocery Ordering Pick Up
Large Family Style Walmart Grocery Ordering Pickup Haul – Price Breakdown of Shopping List Included
Large Family Grocery Budget Breakdown with Large Family Grocery List – 2015 Edition
Feeding a Big Family for $400 per Month on Money Saving Mom + More FAQ's (from back in the day when our kiddos were 11 and under) – 2011 Edition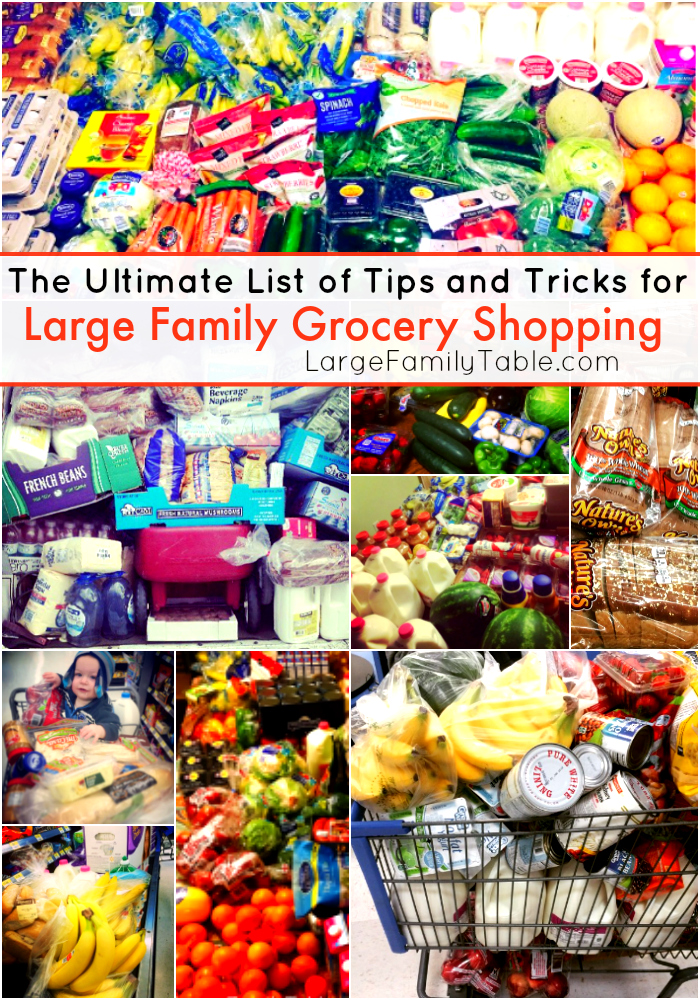 The Ultimate List of Tips and Tricks for Large Family Grocery Shopping Here's a compiled a list of well over 50+ ultimate tips and tricks for large family grocery shopping from several moms of many.
How to Stick to a Cash-Based Grocery Budget
All The Reasons I Despise Grocery Shopping Weekly
Two Week BIG FAMILY of 9+ Grocery Shopping Haul & Meal Plan (Only $3.17 per person per day!)
Large Family ALDI Trim Healthy Mama Grocery Haul | Plus, One Week Large Family Meal Plan!
Large Family $198 Aldi Grocery Haul + Weekly Meal Plan
$118.01 Large Family Aldi Grocery Haul + Meal Plan for the Week
HERE are all of my marathon grocery shopping hauls!
Find much more in My Kitchen including large family recipes and freezer cooking large family style!