Wonder what it's like to be a large family mom? In this Youtube episode, I'm home alone for 48 hours with 5 kids ages 10, 8 1/2, 6 1/2, 4 1/2, and almost 2! That's right, my husband had taken the teens out of town for the weekend and it was just the younger ones and me home for a few days.
Why not do some batch cooking and videoing while I'm home, right? It sounds like a really great plan and I manage to pull it off with only minor hitches. It just makes life more interesting when you throw in some #momfails. Be prepared for a real life look into this mama's life.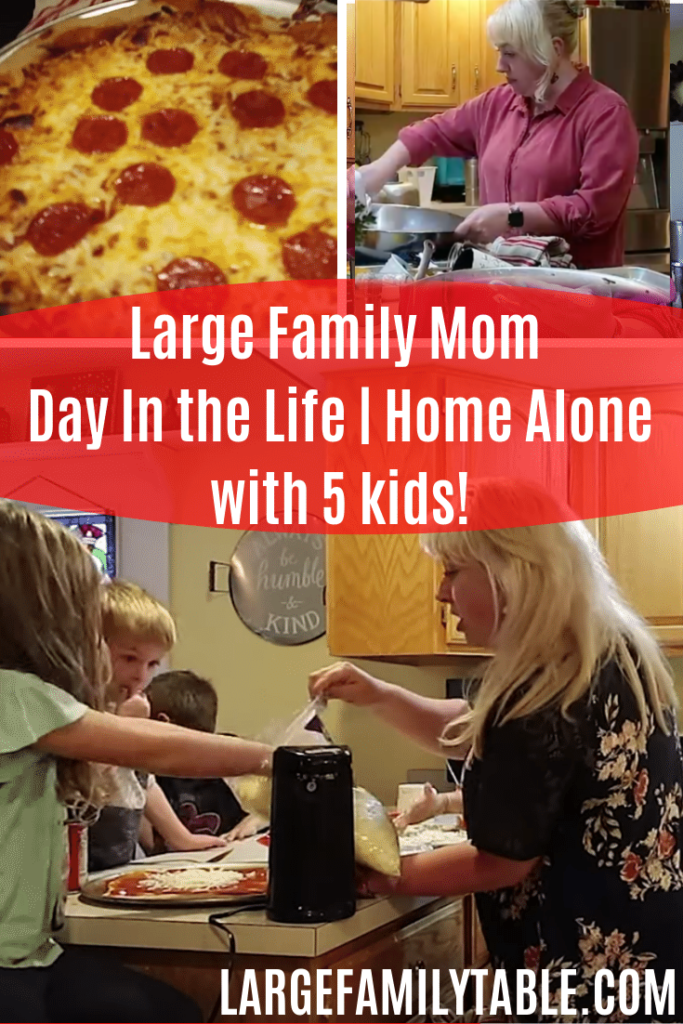 The kids and I kick off the weekend with cleaning, eating and sippy cup demands courtesy of the adorable almost 2 year old. The day progresses with French toast on the breakfast menu courtesy of Liam, pizza dough in the bread machine for dinner with help from Daniel, a chicken in the Instant Pot for bone broth for THM Better Than Campbells Tomato Soup then culminating with hours spent playing outside with friends. Does life get any better than that for kids?
We come in ready to start a new batch of pizza dough in the bread machine only to discover I never hit the start button before we left. I was expecting to have 8- 10 pizza balls ready at mealtime only to actually have 2. Before this cute army that I created revolts, we roll out those two and have pizza for dinner. Off for a Toy Story marathon before bed! Fun mama for the win.
After a fun sleepover in my room for everyone but Benjamin, the toddler, it's time for sheet pan pancakes. Little people like to help bake and mix so it makes sense to do all kinds of big batch freezer baking when you're home alone with them.
After making 3 sheet pans of pancakes and eating 1 and 1/2, the kids run outside to play before the rain shoos them back in the house to make forts. I'm making Better Than Campbells Soup and hoping to get some work done too! We had a super productive weekend! Cooking, cleaning, working and some fun mama points for good measure.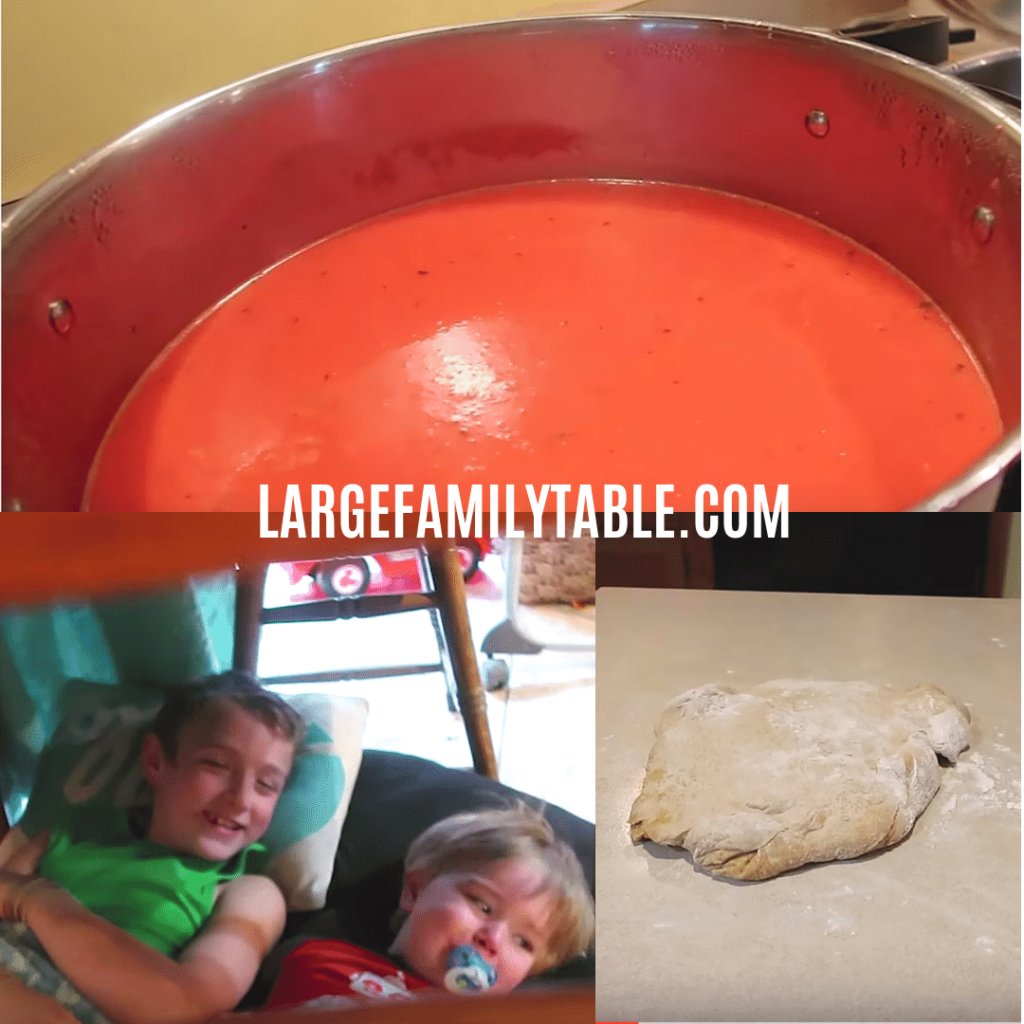 Click here to watch the full 48 Hours Alone with 5 Kids vlog for more large family mom fun!