LARGE FAMILY MOVING UPDATE! Yes, Things Are Busy, Busy!!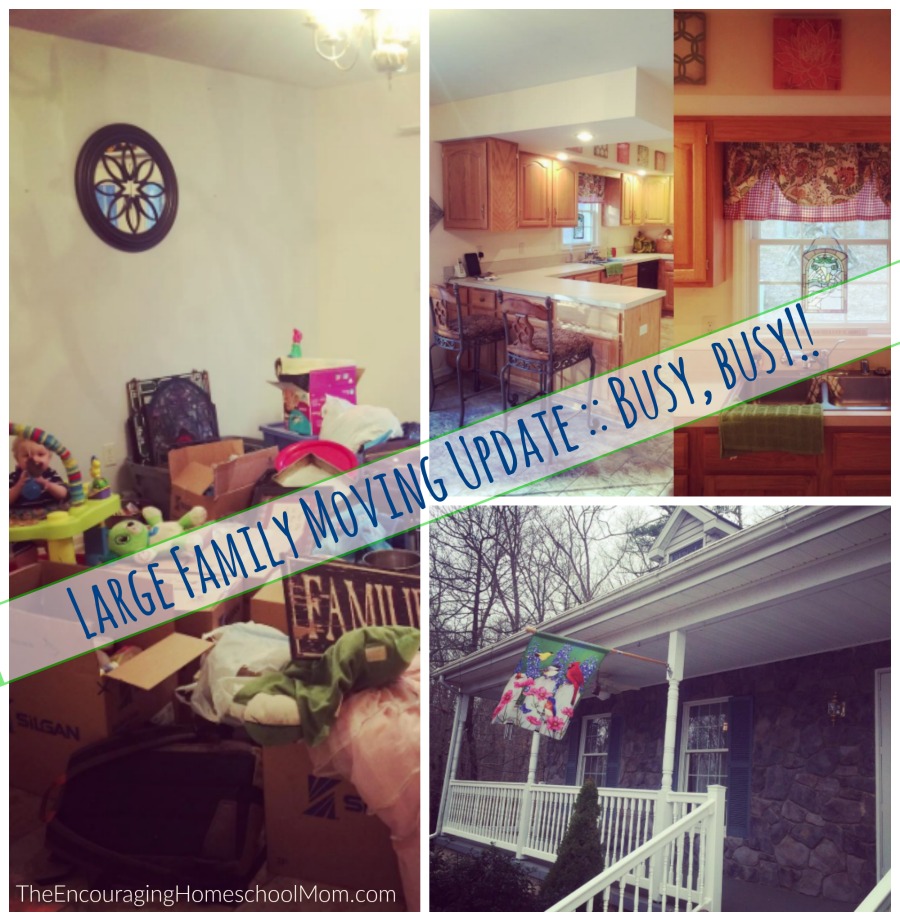 Well friends we're smack dab in the middle of moving our herd and all that involves. I wasn't able to update on YouTube before the move exploded, but I did a live Periscope Moving Update this weekend. You can watch the full replay here of "LIVE MOVING UPDATE – unpacking #homeschool boxes + chit chat ?." I also give a quick tour of my new kitchen.
I'm hoping to do a few more live Periscopes this week as I'm able, so be sure to follow me on Periscope if you don't already! I plan to a full house tour on YouTube and share the organization details etc from our move once life simmers down a bit. I'm just not coordinated enough to share all of that while I'm in the middle of it all. 😉
Here are a few pictures from Instagram that I've shared along the way of our moving process:
A sneak peek of the new kitchen!
Many of these pictures above look beautiful and settled. However you know in real life that I have a garage full of boxes and bags that need organized, bunk beds that need built, shelving that needs installed, and so much more. This upcoming week is going to be very busy also doing cleaning, updates, and repairs at the old house and **big sigh,** it's just a lot! I'm thankful though and we completely love the new house. I'll chit chat with you all soon!