If things have been a little quiet around here it's because our family of 9 just traveled across 6 states in the last 7 days. Reading that just made me tired!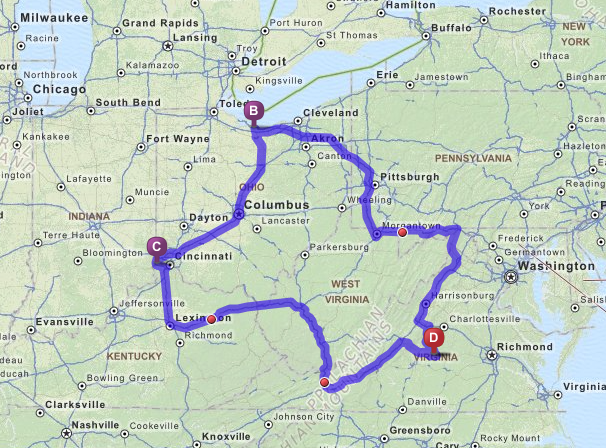 Virginia, Pennsylvania, Ohio, Indiana, Kentucky, West Virginia, and back to Virginia. 
Our large family road trip was for me to speak at the 2015 Teach Them Diligently Convention in Sandusky Ohio at the Kalahari Resort. After the convention we headed down to visit The Creation Museum. We also meet up with our friends, Tim and Dana Schmoyer, from Schmovies. You can watch their YouTube video of our families meeting up at the Golden Corral for a large family dinner here.
In today's video I share my large family packing for the trip. Also our adventures from when the power in our 16-passengar van started to die. The blessing is Travis can fix anything! I also share my loose and grace-filled meal plan for the trip.
In Monday's video I'll share our trip to The Creation Museum!  Have you ever been?