LARGE FAMILY VAN ORGANIZATION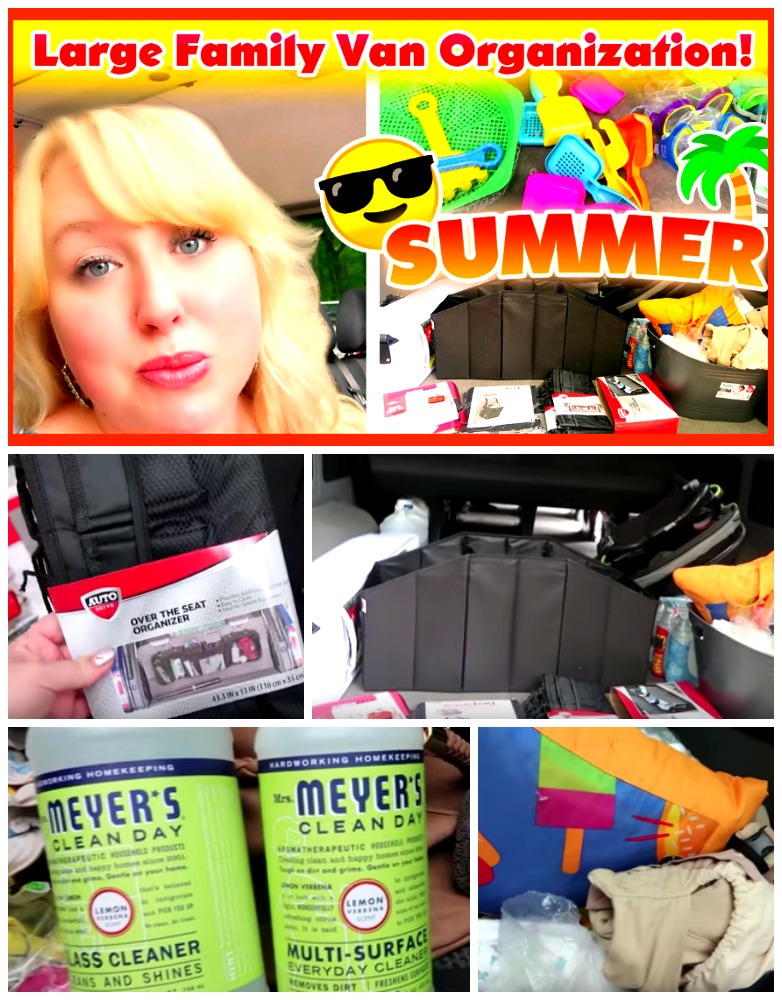 In today's new video I share my large family van organization for our summer homeschool travels. We get the van "lake ready" for our big family fun, too!
At Walmart, I picked up some simple over the seat organizers. I also got a big floor tote to hold our lake items. My favorite is the little trash bags for the seats. You'll see great additional large family van organization tips from other mommas in the comments of today's new video.
Here are a few of my favorite large family van organization tips from the YouTube comments:
"You should get a pop up hamper from like Dollar Tree and put all the sand toys in the hamper this way you don't get sand all over the van!"
"I've got a tip for your lake toys! Buy one of those cheap mesh laundry bags and put the sand toys in there. You can dunk it in the water or just shake the sand off, I keep an extra garbage bag in the car to set it in afterward. Really useful to help keep sand out of the car."
"We always keep empty ice cream tubs and their lids around for the occasional car sickness my kids get?. They can also be used as sand buckets, no biggie if they get lost or broken. Oh, yeah, we used to also keep a potty seat in our van for the times that little people have to go and there is nowhere to go, lol."
LARGE FAMILY VAN ORGANIZATION VLOG
Click here to watch the full large family van organization vlog on YouTube!
More Large Family Goodness You Might Enjoy