Letting Go & Letting God: How the Lord Took Over Our Homeschool
Whew – boy, this homeschooling stuff is easy, were my thoughts as I ordered my school-in-a-box, workbook based curriculum, for our first year of homeschooling. You can imagine my surprise when my intensely artistic and imaginative five-year-old son was not impressed with the new supplies. I remember distinctly being very shocked that he didn't like to sit for hours holding a pencil, and filling in all the little blanks the proper way.
This is school, right?
We battled through each workbook session and were both in tears at its conclusion. In my mind, it was still better than the alternative, but nowhere close to God's best for us.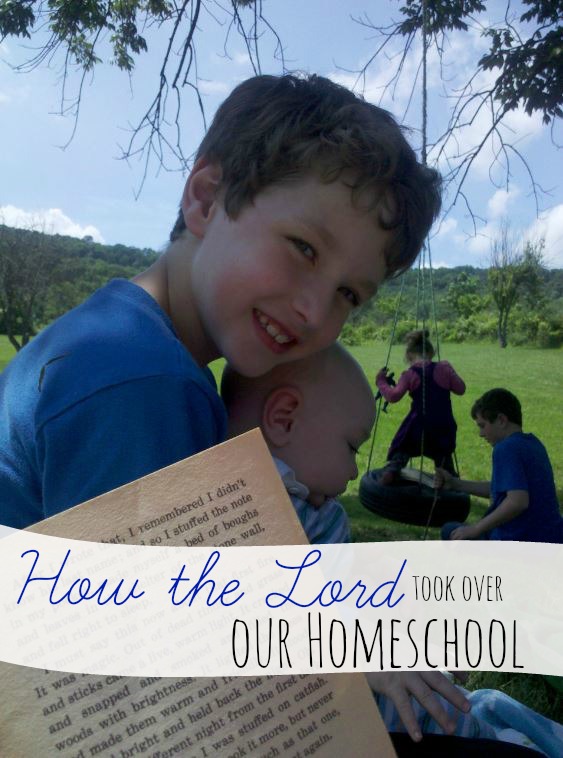 What we did enjoy – Do you know when we had fun and enjoyed our time together? It was after our tears dried and we put the workbooks away. When we did our regular stuff that, we'd done for years. We painted, went on nature walks, baked cakes, attacked the playground, explored the zoo, hit the lake or just played in the dirt with Buzz Light-Year. We'd find ourselves lost in a world of creative learning and play. For hours, we'd travel through timeless books, at the end of every chapter my son would beg for "just one more chapter…pllllease!"
If only homeschooling could be so fun.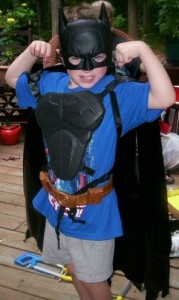 Asking God for help – After yet another crying session, following our daily torture of doing school, I finally prayed (hey, I'm honest with you, sometimes it just takes me a while) "God, can you help me with this homeschooling thing?"
Do you know what happened?
He did.
The Lord showed me that my focus was wrong. I was trying to replicate the only educational system I knew, and a failing one at that. Homeschooling was a precious gift. It offered us the gift of time, family, and the freedom of developing a customized educational path.
The mechanics of filling-in-blanks could come later. At that moment, my child needed to know learning was God's gift, and it could be fun too. The entire world is our classroom.
Part of God's Plan – To help spark my son's love of learning again and to make "school time" actually fun, the Lord led me to grasp onto any subject my son was fascinated with and immerse him in it. The hot topic at the time, in my son's world, was bats. You'd better believe, we wore bats out and had an incredible learning adventure in the process.
I didn't know it at the time, but what I was doing was a Unit Study. Through studying bats, we dove into topics such as South America, mammals, flight mechanics, nocturnal animals, anatomy and physiology of bats, rain forest, plant life, nectar, pollination, etc. We made bat mask, went bat watching, build a bat house and wrote bat stories. We even went to a bat cave in a local cavern. Heaven help the one family member who tried to instruct 5-year-old Jadin that all Bats are blind. They found themselves bombarded with bat facts. Jadin taught them that most bats had excellent eyesight and blew them away with his knowledge of their echolocation system.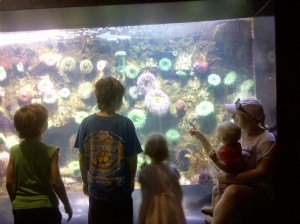 Our family at the National Zoo 2010 Washington DC
In the end – Despite my interference, God redeemed our homeschool and gave Jadin his spark back. Now, yes – at almost 11 years old he can hold a pencil the proper way and has done so for quite some time. He's a leader and jumps in every day to get his schoolwork, and other task completed because, in his words, "I like to use my time wisely." God is doing great things through this young man, and momma here has learned that it's o.k. to have lots of fun along the way.
"And we know that God causes everything to work together for the good of those who love God and are called according to his purpose." Romans 8:28 (NLT)
Even though the first year of our homeschooling adventure was a rocky road, the ups, and downs of it all, worked for our good. The Lord used those trials to refine my homeschooling vision, purge me of my worldly expectations and taught me volumes about trusting him. He uniquely created each of our children (yours & mine), and he has an excellent plan for them. I had to learn to allow him to not only be the Lord of my salvation but the Lord of our homeschool. I encourage you that if you are having struggles in your homeschool, or with your homeschooling vision and purpose, don't forget to ask for Gods help. "Listen! The Lord's arm is not too weak to save you, nor is his ear too deaf to hear you call." Isaiah 59:1 (NLT)
I originally publishing this post on HIP HOMESCHOOL MOMS in 2011.