LIVE Periscopes of Time4Learning in Homeschool Action!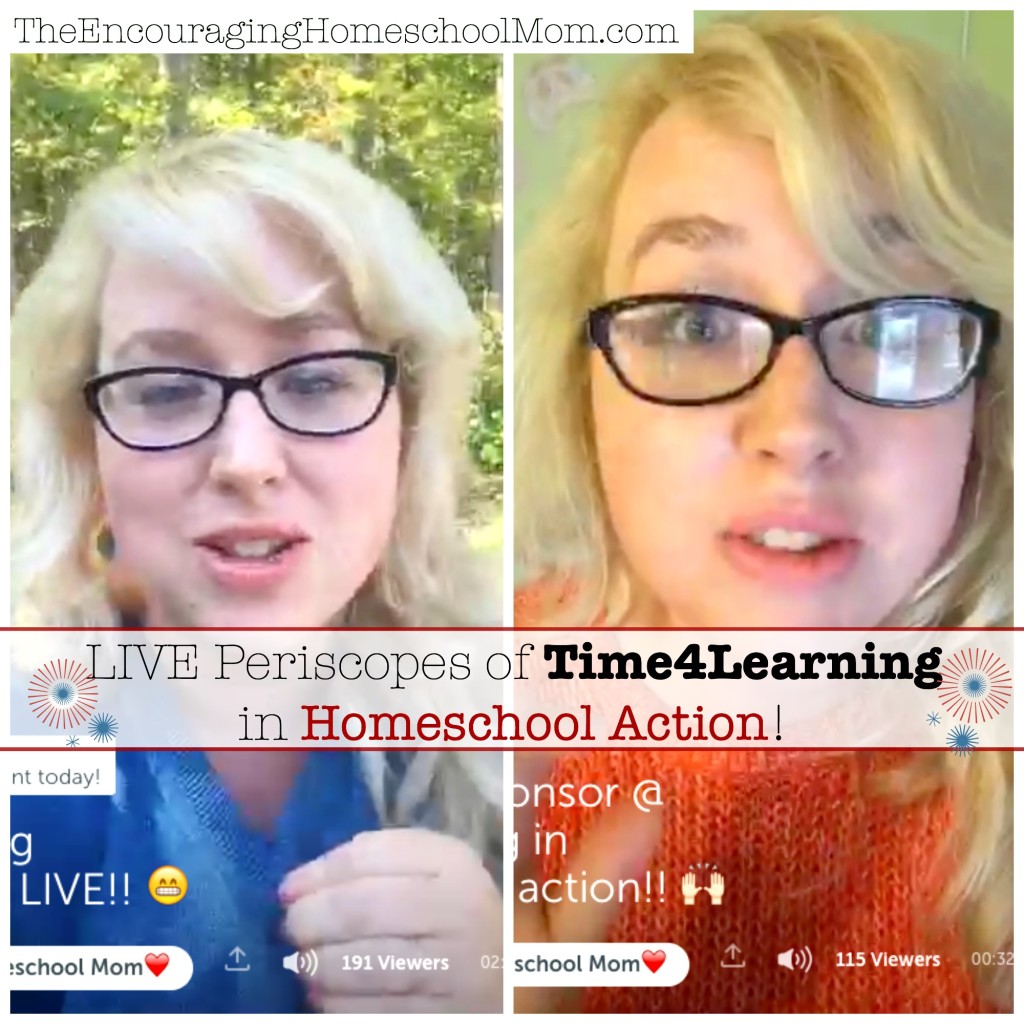 I've shared our homeschool family experience working with and using sponsor Time4Learning within our homeschool since last winter. It was so helpful to utilize Time4Learning this summer while traveling when our 2-week visit to Grandmother's farm accidently on purpose turned into a nearly one month adventure. You can also see my tips on getting started mixing in Time4Learning.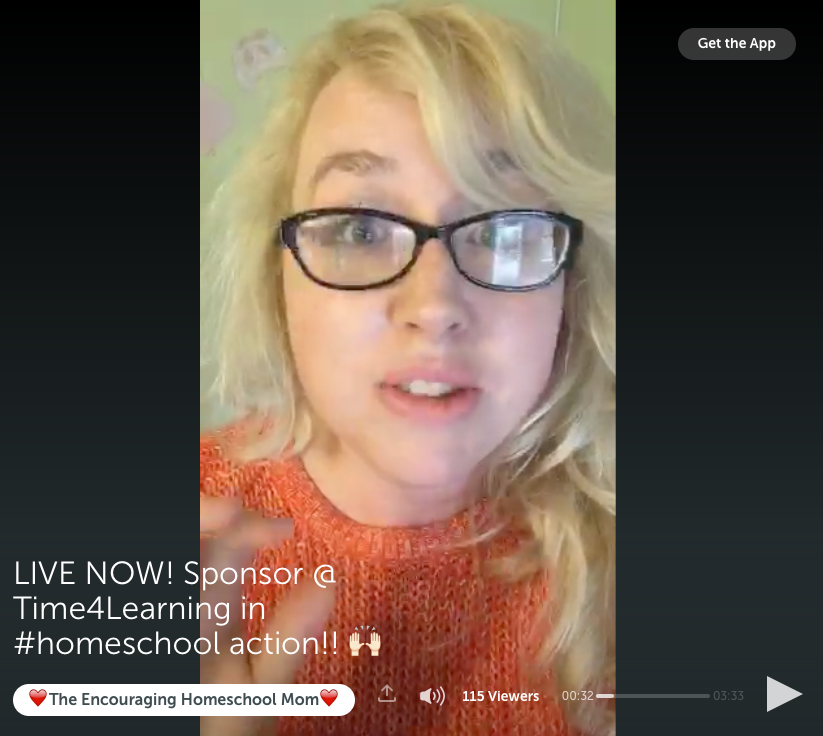 Going along with how we're using Time4Learning with our littlest learners I've recently done two live Periscopes that show T4L in action! In this Periscope Liam gives you a view as he works through a Language Arts lesson.
DeckSchooling with Time4Learning
You may think that by utilizing the computer in our homeschool, it cuts down on outside time and fresh air that's good for our souls. Not so with the flexibility of Time4Learning. Check out how Gabriel and Liam enjoy using T4L in the great outdoors!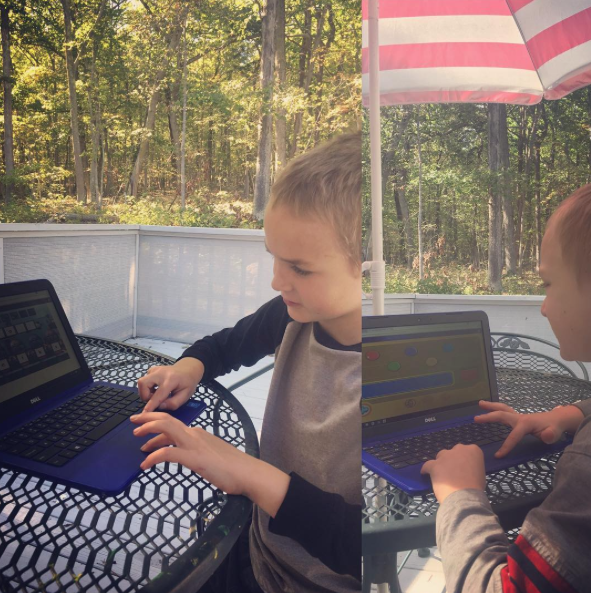 From Instagram, "TIME4LEARNING & DECKSCHOOLING ?
This afternoon both Gabriel and Liam enjoyed completing their #homeschool language arts and math lessons from sponsor @time4learning on the back deck. I love ❤️ when we can homeschool outdoors!"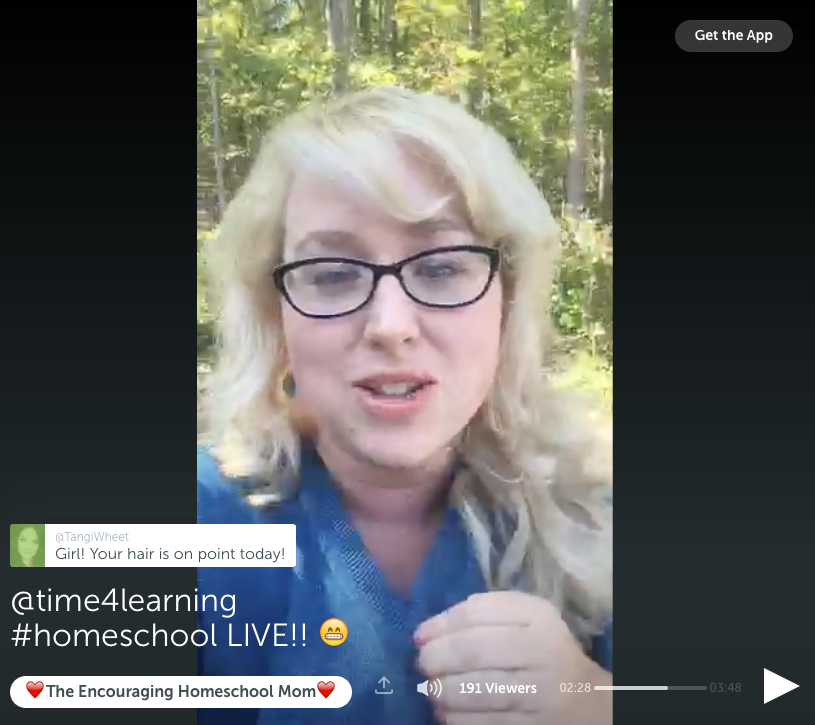 In this Time4Learning Periscope, I share a look at Gabriel's "DeckSchooling" with T4L. This was just one of those gorgeous fall days and schooling on the deck was a natural fit for our forest living. Not only do you get to see Gabriel in T4L homeschool action, but you also get in on viewers comments about my lovely thrift store sweater find, what's for dinner, and we discuss how I'm so glad my hair is no longer orange (haha).
Watch Time4Learning in Homeschool Action on YouTube
I shared a full YouTube video this summer that showed our Time4Learning and the Traveling Homeschool. In this homeschool vlog, you'll see several of the children working through their evening lessons. I also walk you through how the Time4Learning dashboard works.
I plan to share several more live Periscopes from our homeschool Time4Learning time over the coming months. Be sure to follow me there if you're not already.
Be sure to check out this 60-second tour of how Time4Learning works here!
Don't Just Take My Word For It
Homeschooling when you are overwhelmed with life–Time4Learning can help – Only Passionate Curiosity
Time4Learning Review – The HomeSchool Mom
Time4Learning Review – Homeschool Reviews (this one is nice because several moms chime in with their T4L homeschool experiences!)
Time4Learning Overview – Cathy Duffy Reviews (very thorough!)
Time4Learning: Online Educational Program – Life of a Homeschool Mom
Looking For In-Depth Time4Learning Reviews? Check This Out! – Hip Homeschooling
Christian Homeschooling Family Review – Joy in Our Journey
Time4Learning: The Go Anywhere Homeschool Curriculum – Full-Time Families (helpful resource if you're a traveling family!)
Time4Learning 7th Grade Review – Tales from a Homeschool Family
Time4Learning Hacks for Homeschoolers – So Not Together (love that blog name 🙂 )
Time4Learning Highschool Forum Thread – Let's Homeschool Highschool (I thought this forum thread was helpful if you're interested in reading, even more, T4L experiences.)