Join us on a recent trip to Utah from our mini hotel grocery haul to my best tips for flying with a baby.
MOMMA ADVENTURES: Hotel Grocery Haul, Flying with Baby, Cliff Hiking
A recent trip to Utah and Zion National Park included traveling with kids, flying with Tobin, and decent winter weather.
At Zion National Park, we walked the Pa'rus Trail and took in amazing views from the scenic drive. Thankfully, nobody got attacked by a deer!
At the local Walmart, we stocked up (and I had to remember I was only feeding a baby and a teenager!) Having easy freezer meals we could pop into the microwave saved us time and money. We got many basics to last us through the week including trash bags, diapers, and utensils.
For snacks, we grabbed yogurt, applesauce, and protein bars that we could also take to the Grand Canyon. Our hotel had a great breakfast so we just had to focus on lunch and dinner. I was easily able to work and finish meetings so the meals made it more convenient than eating out.
Click here to watch my latest adventures including a Hotel Grocery Haul, Flying with a Baby, and Cliff Hiking!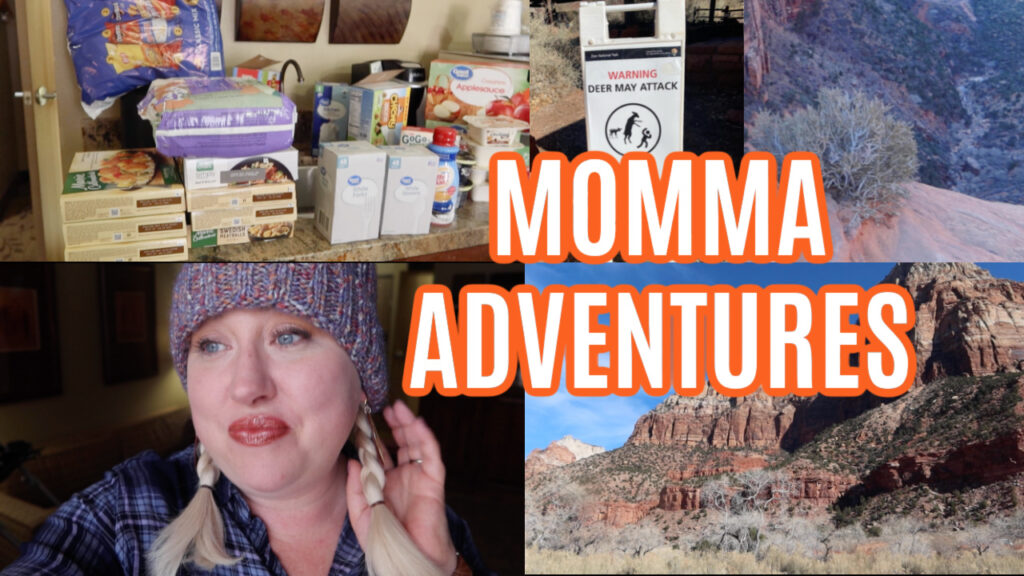 Super Mega Family Food Collection!
Planning for everyday or a trip is hard. Get over $60 worth of meal planning sanity for FREE!
This mega pack includes over 70 printables so you can organize and feed your family well…all while keeping your sanity. The pack includes freezer meals, planning guides, and more.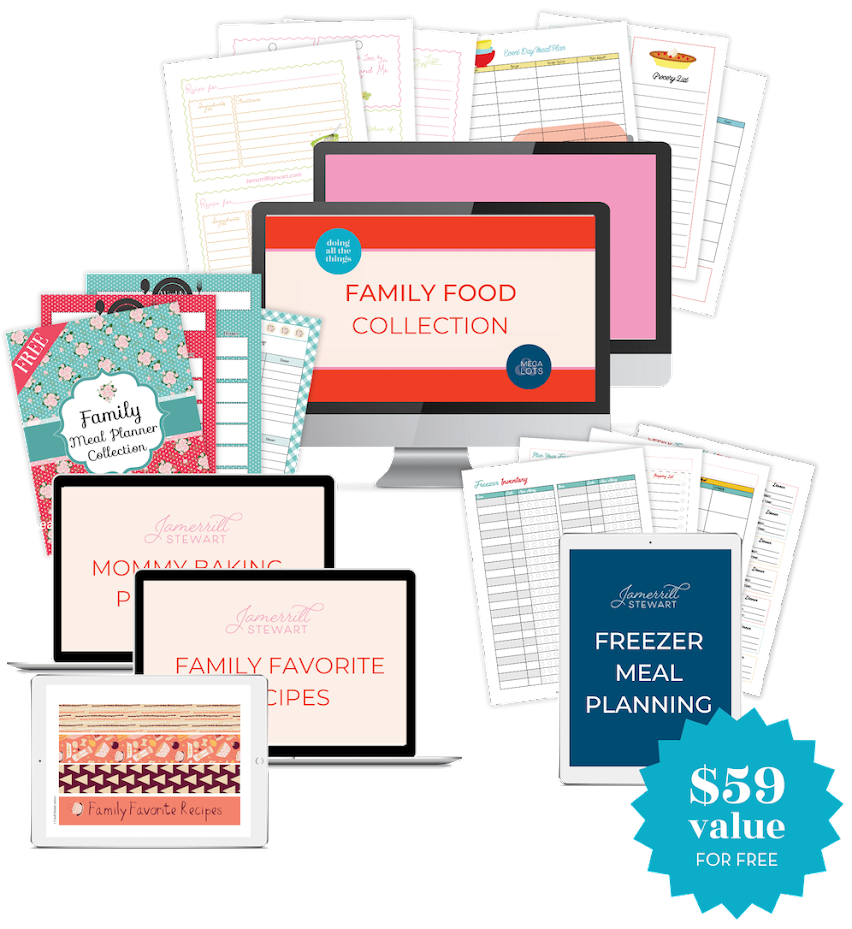 For the best value, get all of my best-selling products in one big bundle! Included is my best-selling Ultimate Super Mega Family Freezer Packs, easy freezer meal directions for breakfast, lunch, and dinner. Use them to spend one day cooking and have enough food to feed all your people for the whole month.
Even better? Use the code HELLO20 for 20% off your first order.