My New Electric Hand Mixer and Griddle Purchase — come share your favorites!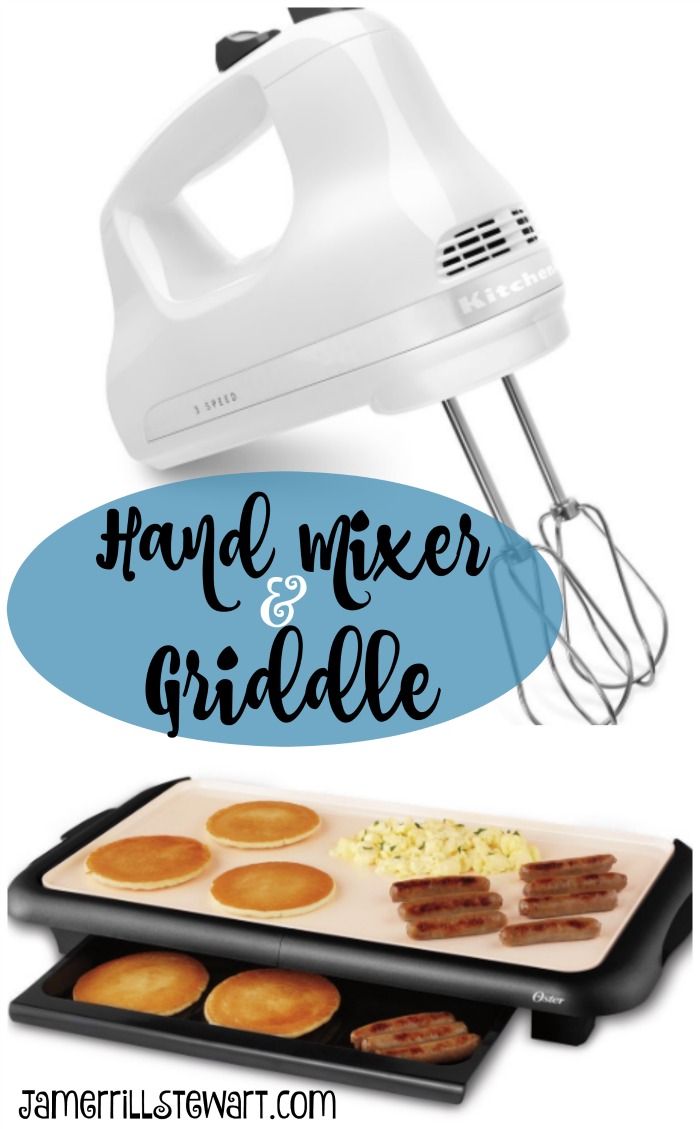 Quick Scope! Shop for a New Electric Mixer and Griddle with Me!
Affiliate links are used in this post. Thank you for your support!
Right before our Thanksgiving holiday fun the younger boys and I made a dash into Walmart (as quick as you can dash into Walmart with two very active little boys, ha!). I wanted to pick up a fresh hand mixer and an electric griddle. I've burned through my few last hand mixers and honestly I haven't owned one in awhile. I've always bought the super cheap, around $10-$12 hand mixers so know wonder I blow them up fairly easily. *grins*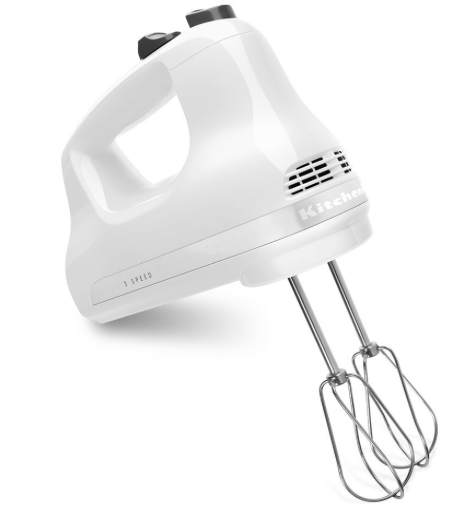 This go round I went with a KitchenAid 3-Speed Hand Mixer. It was a little over $30-ish dollars, and I'm hoping to get a lot of use out of it. It's kind of ridiculous that my main mode of mixing has been with wooden spoons and elbow grease.
Silly woman, just buy yourself a mixer!
My next purchase was another overdue event. I've cooked pancakes on our cast iron griddle and cast iron pancake pan for years. On our old stove it didn't matter because it was in need of being replaced. Now that we have a new stove, and I'm trying not to scratch the surface too terribly, I wanted to move pancake making over to an electric griddle. On this purchase I did go with the cheapest product.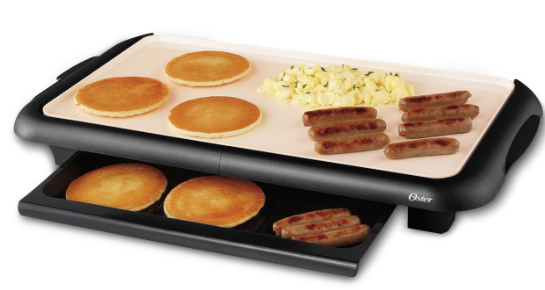 Since I've never owned an electric griddle I wasn't sure what I was looking for. Several helpful viewers on Periscope told me they've had a lot of success with the inexpensive Oster Electric Griddle and Warmer. For less than $25 I thought it would be a good try since I can always upgrade to a bigger/better one if I find that it's needed.
What are your thoughts. Do you have a trusted hand mixer and electric griddle? I'd love to hear about the products you love in the comments below!
You can watch the replay here of Shop for a New Electric Mixer and Griddle with Me!