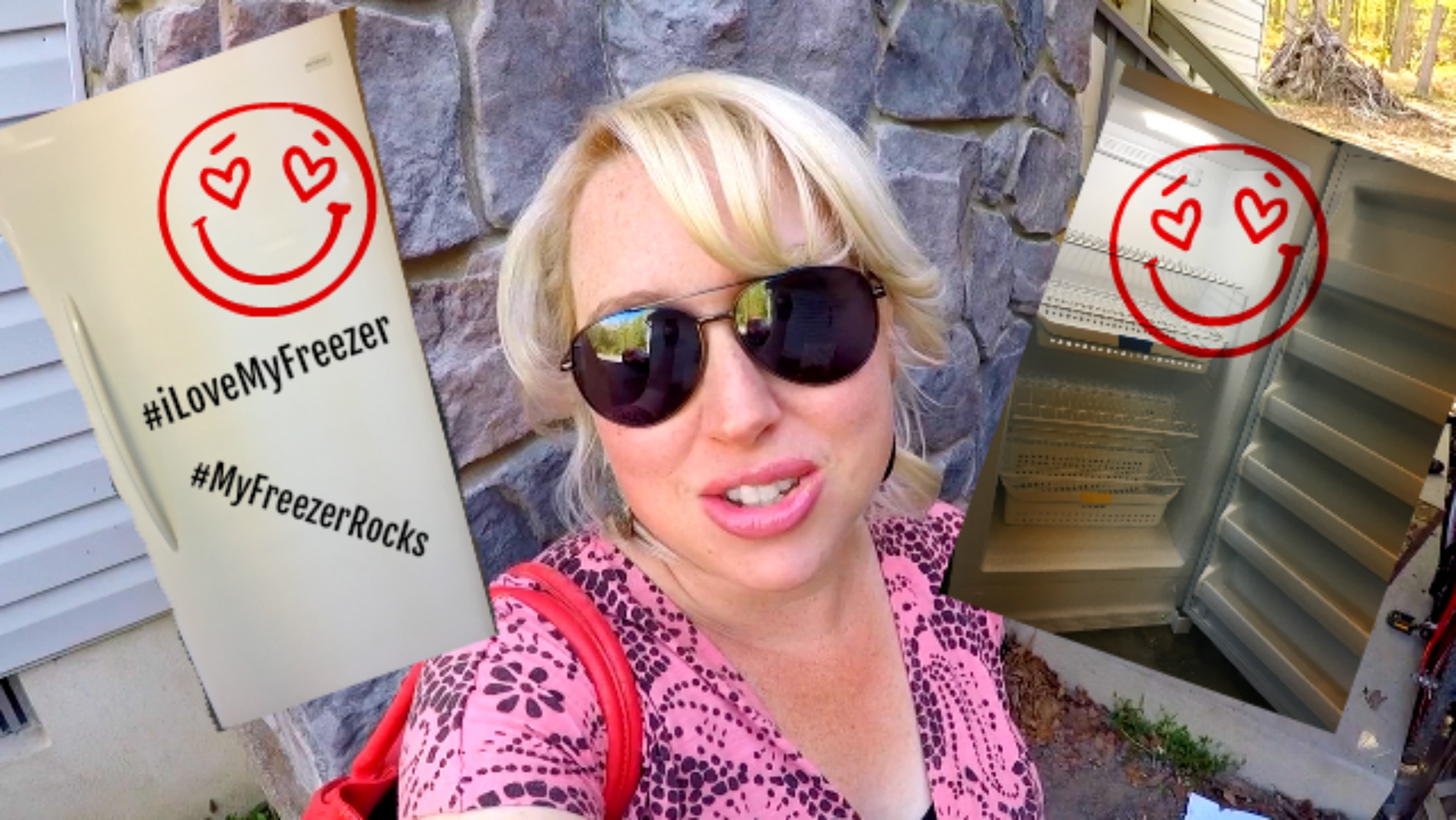 In today's *almost* Month in the Life vlog (about 3-ish weeks worth :), you'll hear my plan for a massive trip that doesn't happen. I also dye my hair roots, run errands including the playground and Hobby Lobby, and give you a tour of my updated flower gardens. You'll also see the kids paint rocks and watch me sit in a chair and not move several days in a row (hello 3rd trimester) while wearing the same hat for dayzzzzz. 🙂
You can click here to watch the full MEET MY NEW LARGE FAMILY STYLE FREEZER | An Almost MONTH IN THE LIFE Vlog!
Also, my 3rd refrigerator died so instead of replacing it with another used fridge, I ordered a brand new upright large family freezer and shared a tour of that! I share my plans for several large family freezer cooking days, plus the fact that I can now pick up my groceries with Walmart's online grocery ordering and pick up. Hello, life changer right now!! This is a jam-packed vlog. Lots of large family recipes intertwined too including some easy oven casseroles and Instant Pot meals and more.