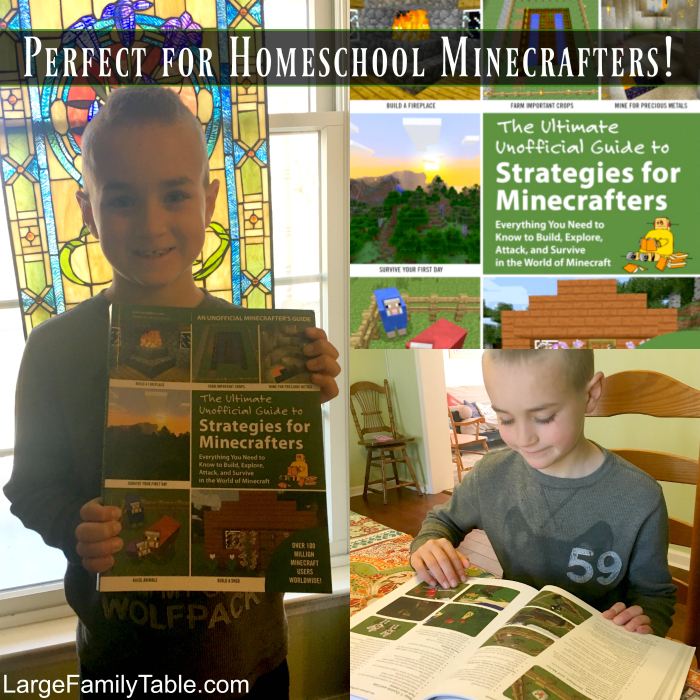 Educents is one of our sponsors here at Large Family Table and this is a sponsored post. They offer thousands of excellent educational products that make learning hands-on and fun. I only work with a select few companies who I feel will be most helpful to my readers and fellow home educators. Don't forget to use special coupon code FHDeals10 to take 10% off your Educents orders. xoxo ~ Jamerrill
Homeschool Minecrafters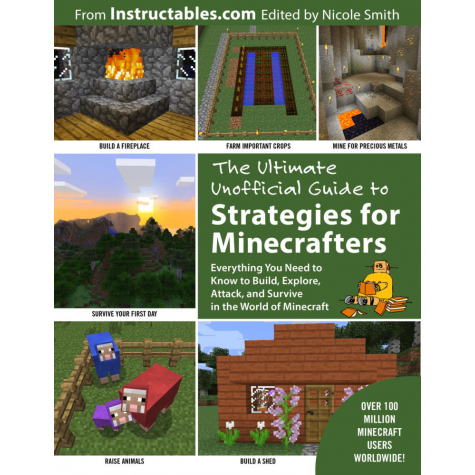 I've talked before about the potential educational benefits of Minecraft. It's a great example of what I love about homeschooling. You can take your child's interests and tailor their learning to fit their passion. Everyone learns more when they're excited and interested in the subject matter. Today I want to share another Minecraft resource with you, and this one is just plain fun.
The Ultimate Unofficial Guide to Strategies for Minecrafters: Everything You Need to Know to Build, Explore, Attack, and Survive in the World of Minecraft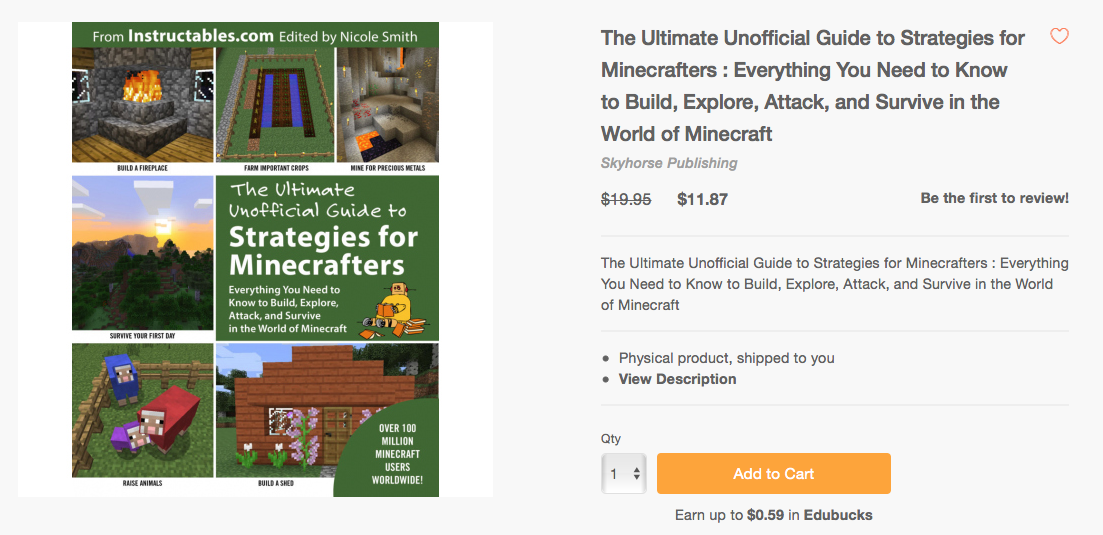 Maybe you haven't joined the 100,000 million users who have already started playing Minecraft, but you're thinking about jumping on the bandwagon. This Unofficial Minecraft Guide will help you or your little Minecrafter hit the ground running instead of floundering like a "newb."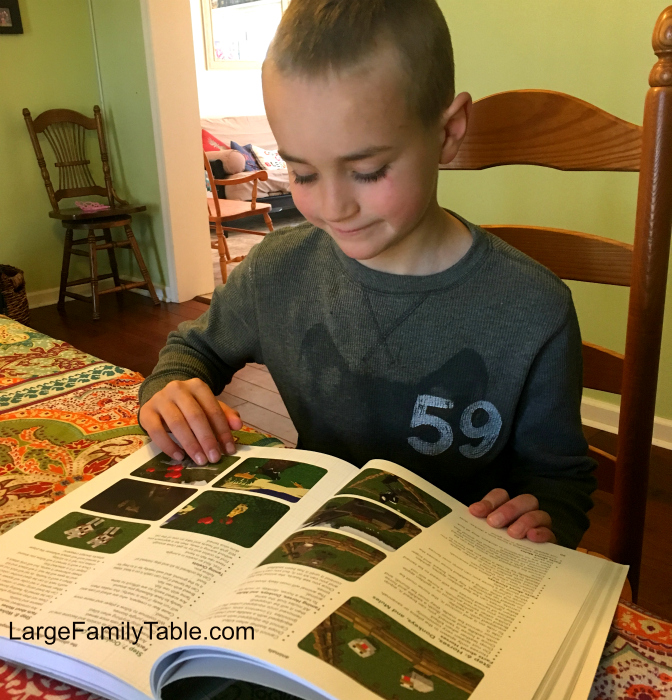 Minecraft controls are very straightforward and intuitive but knowing how to excel in the game may not come naturally. There are nearly endless possibilities for building and crafting, but if you don't know the "recipes" for how to craft, then you won't be getting the most out of your experience.
This Book For Perfect For The Minecraft Enthusiast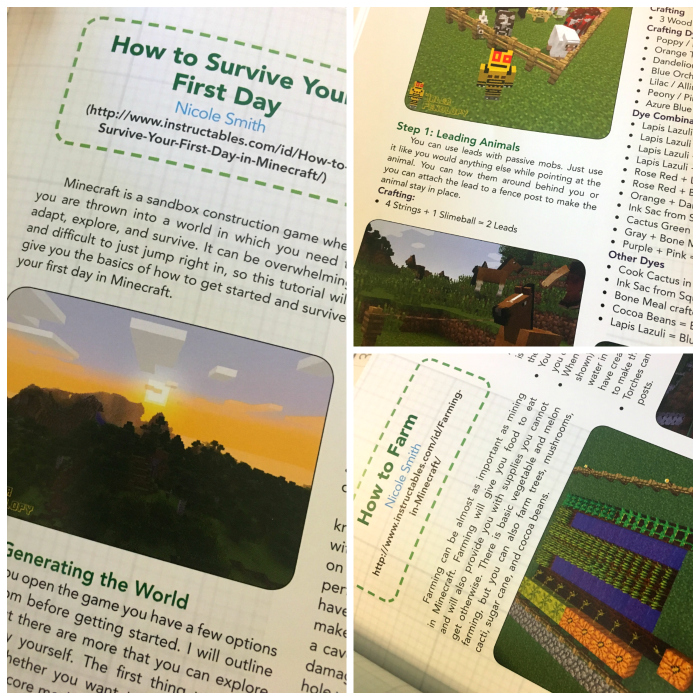 This book is loaded with step-by-step tutorials that your new Homeschool Minecrafters need to learn from how to survive their first day in Minecraft, how to mine, how to farm, mining ores, how to care for animals and how to get around within the world.
After your crafters learn the basics, they are guided through more intricate tutorials such as how to build a castle, a glass dome, a fishing house, and several other building adventures.
Then students are helped through important tasks such as how to make a fireplace, so their house won't burn down (always helpful :), creating a trash can, making bunk beds, a basketball court, and more.
Minecraft IRL
The Ultimate Unofficial Guide is already a valuable book based on all the insider training provided for your kiddos to get started building, exploring, raising animals, and more; but that's not all that's in this book! I thought we were only getting a building guide. However, I was presently surprised to find this book also has a huge section on hands-on crafts including Minecraft Paper Snowflakes and full body costumes! Plus, it has a full sewing and knitting tutorial with complete directions on sewing a Creeper hat, knitting a mushroom hat, and many other creative ideas! There are even recipes for Minecraft cookies. This book for perfect for the Minecraft enthusiast!
"The Ultimate Unofficial Guide to Strategies for Minecrafters® collects expert advice and detailed instructions from some of the most skilled and creative Minecraft players around the world."
From Educents:
"Learn how to build basic utilities like a stove or a toilet. Breed cows and pigs, then trap them and transform them into steak and bacon. Enjoy your very own castle, or hidden shelter-the possibilities are as boundless as your imagination and as simple as 1-2-3 instructions. Learn sneaky glitches that'll get you ahead in the game, even how to create a popular Minecraft server!"
It's the perfect gift for someone new to Minecraft who really wants to maximize their skills in this fun, generated world.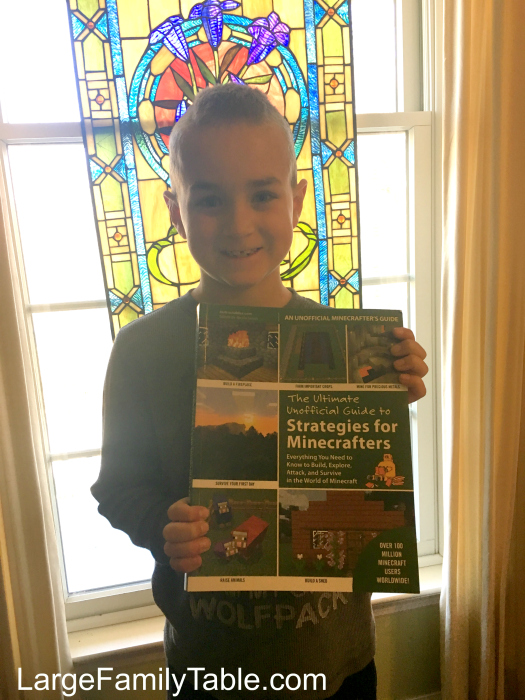 The Ultimate Unofficial Guide to Strategies for Minecrafters is currently on sale from Educents for $11.87. But don't forget, just for being a loyal reader here at Large Family Table, you can take an additional 10% off with the coupon code FHDeals10.