Sale!
$5.99
Mega Freezer Meals Planning Pack
It's no secret that I love filling my freezer each month with about a bazillion freezer meals. As I mentioned in my various freezer cooking videos on YouTube, there's a planning process that goes into it all. I believe having a loaded freezer is a blessing whether you're planning freezer slow cooker dinners, freezer Instant Pot meals, easy oven bake meals, precooking meat for the month, etc.  I wanted to offer you a brand new freezer meal planning resource that I just released!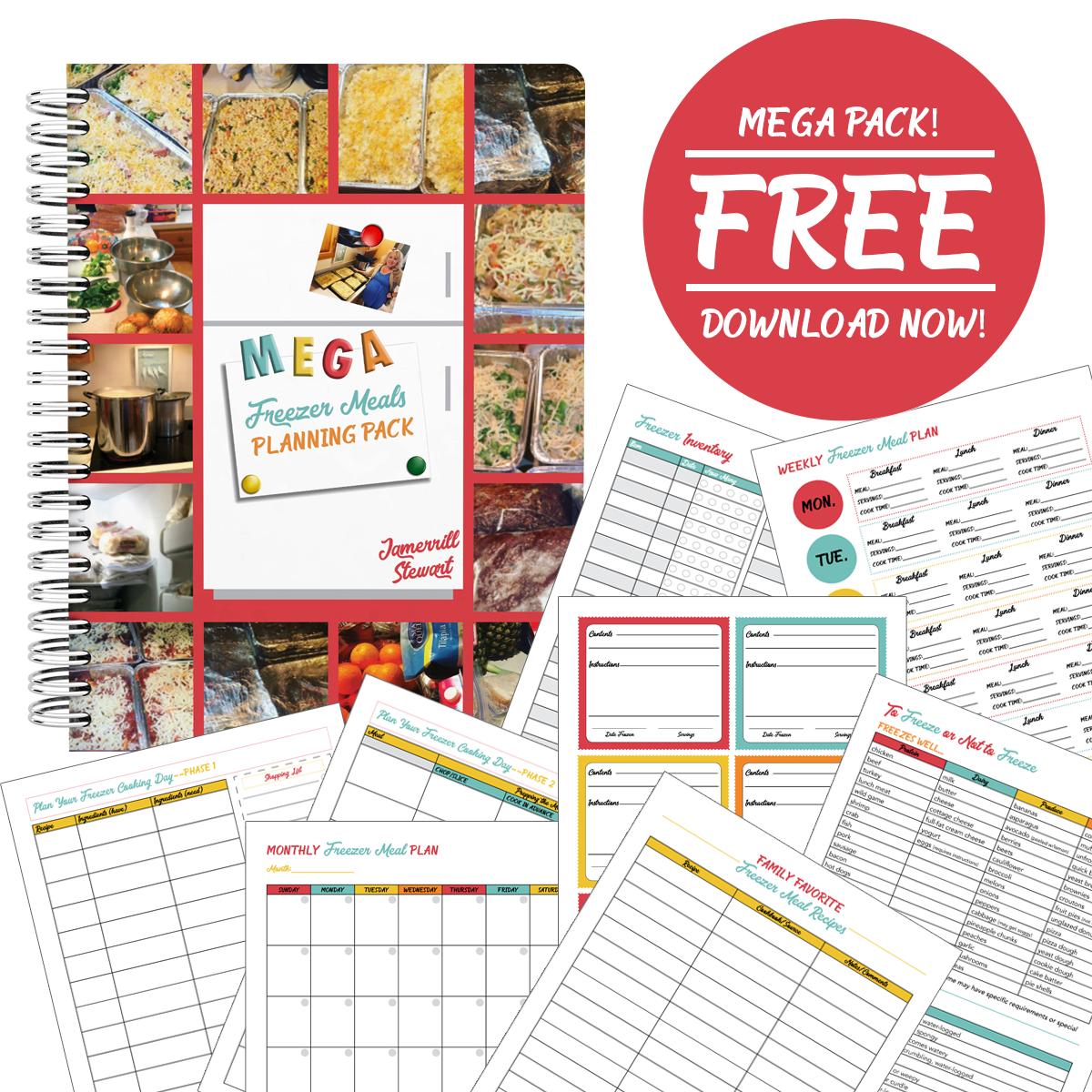 What's in the Mega Freezer Meals Planning Pack?
The Mega Freezer Meals Planning Pack includes:
Freezer Inventory
Plan Your Freezer Cooking Day – Phase One
Plan Your Freezer Cooking Day – Phase Two
Weekly Freezer Meal Planning
Monthly Freezer Meal Planning
Freezer Meal Labels
Family Favorites Freezer Meals Recipe List
What To Freeze/What Not To Freeze – Reference Page
Just add the Mega Freezer Meals Planning Pack to your cart and "check out" for free. The freezer meal planning pack will be available then for immediate download and additional emailed to you.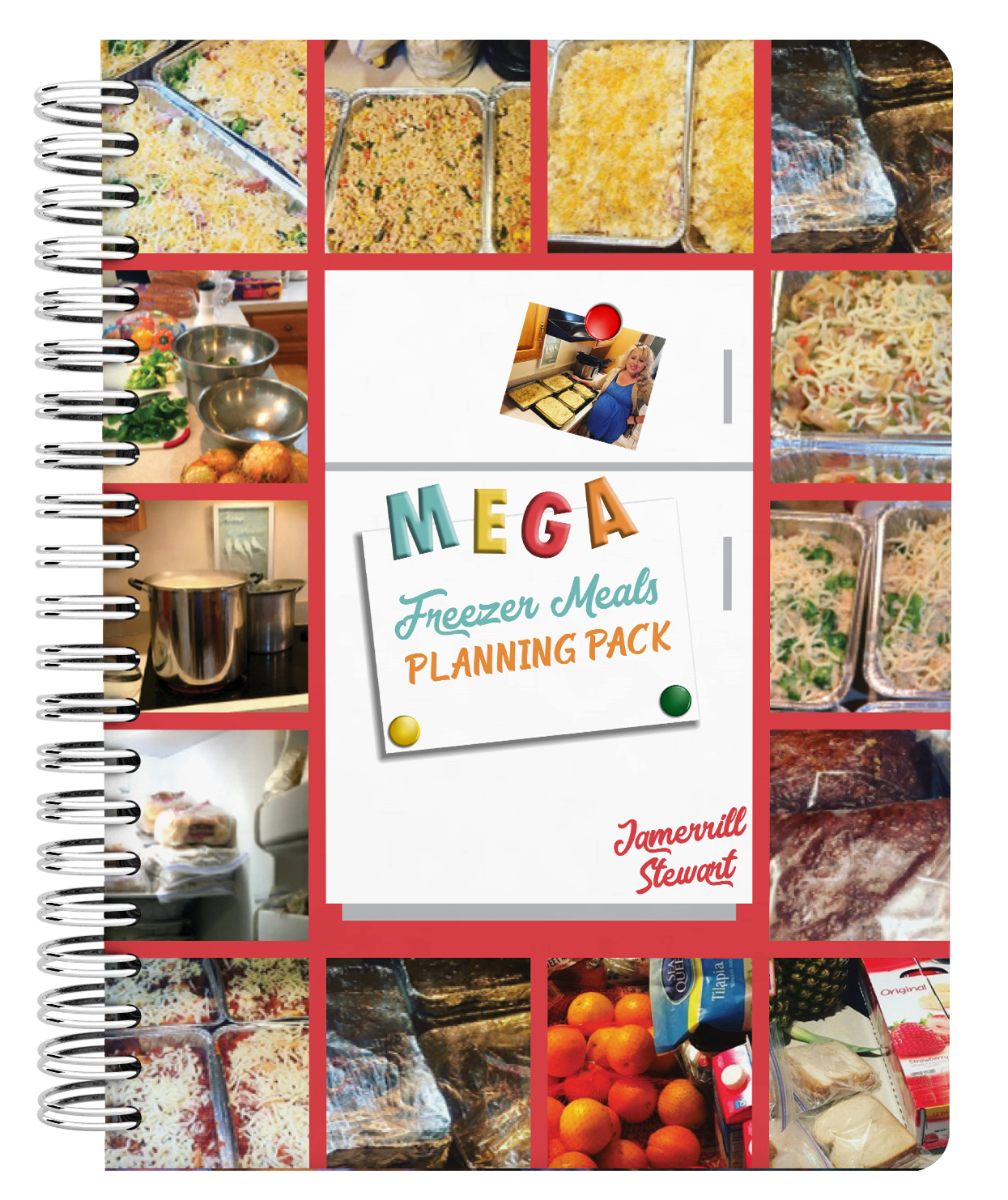 When requesting an excellent freebie or making a product purchase your email address will be added to Jamerrill's Large Family Table Newsletter. You'll receive helpful emails from Jamerrill to you about motherhood, homeschooling, feeding all your people, and more!
This set is for personal use only. This is a digital product and nothing will be mailed to you. This printable set may not be sold, hosted, reproduced, or stored on any other website or electronic retrieval system. All downloadable material provided on this blog is copyright protected.