Description
Thanksgiving Household Planner Set: Grocery Shopping List, Menu Planner, Recipe Cards + More!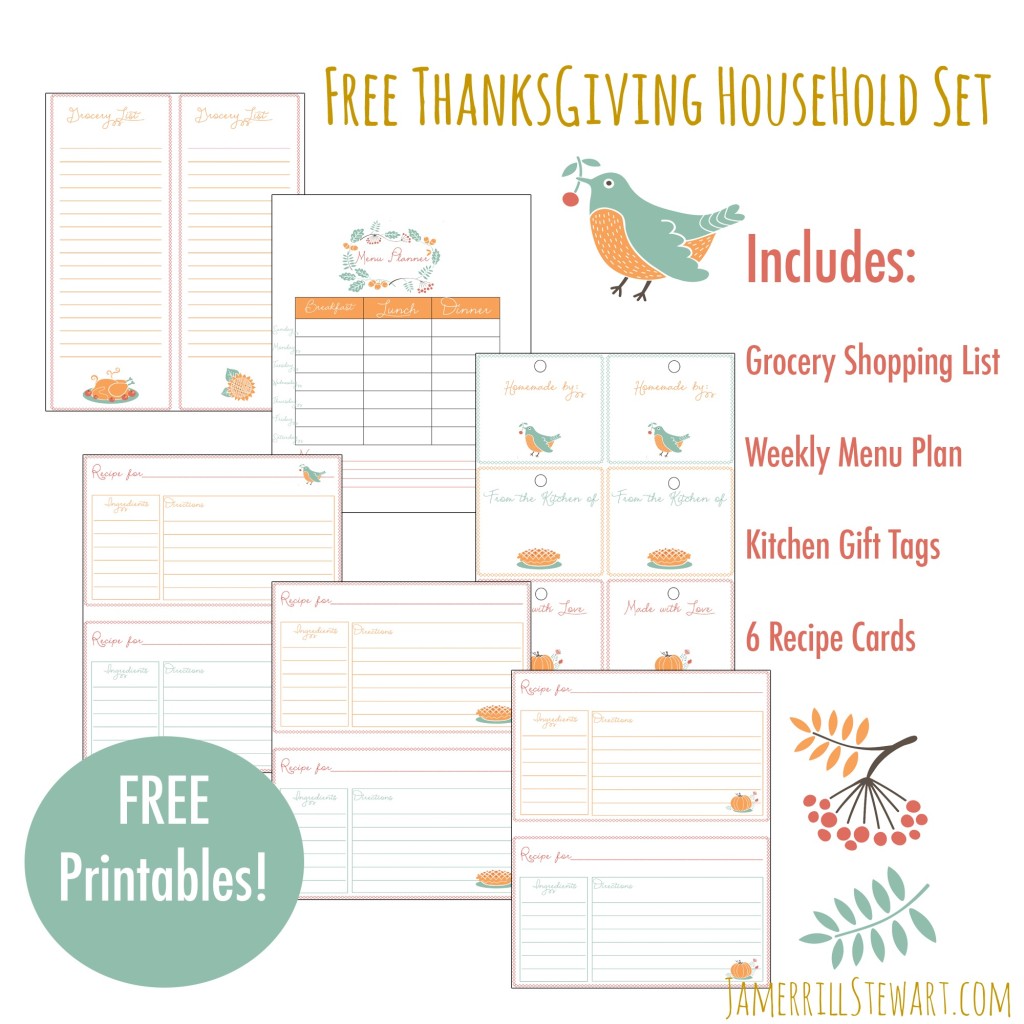 This lovely Thanksgiving planner set includes free printable grocery shopping list, weekly menu planning pages, kitchen gift tags, and recipe cards. You can use this free household printables set to make the weeks leading up to the Thanksgiving holiday run smoothly. The beauty of this free household printables set is you really can adapt it for any time of year!
When requesting an excellent freebie or making a product purchase your email address will be added to Jamerrill's Large Family Table Newsletter. You'll receive helpful emails from Jamerrill to you about motherhood, homeschooling, feeding all your people, and more!