Description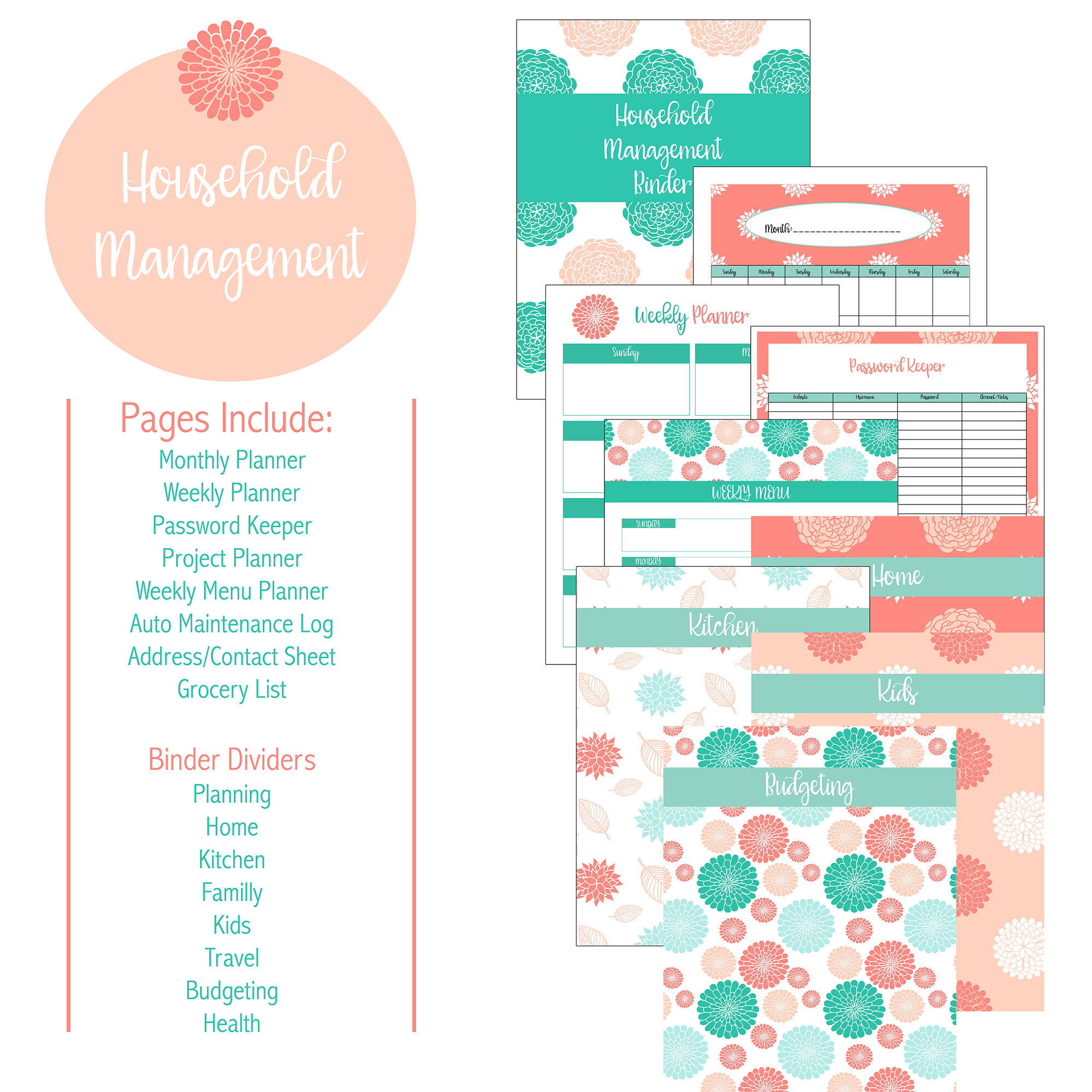 What can make managing your home more beautiful? Why, The Beautiful Household Management Binder, of course! This set of 17 printables includes everything you need to create your own household management binder. All you'll need to do is reuse a 3-ring binder that you most likely have laying around your home. 🙂
Pages Included:
Grocery List
Address/Contact List
Auto Maintenance Log
Weekly Meal Planner Page
Household Project Planner Page
Password Keeper
Weekly Schedule Printable
Monthly Family Planner Printable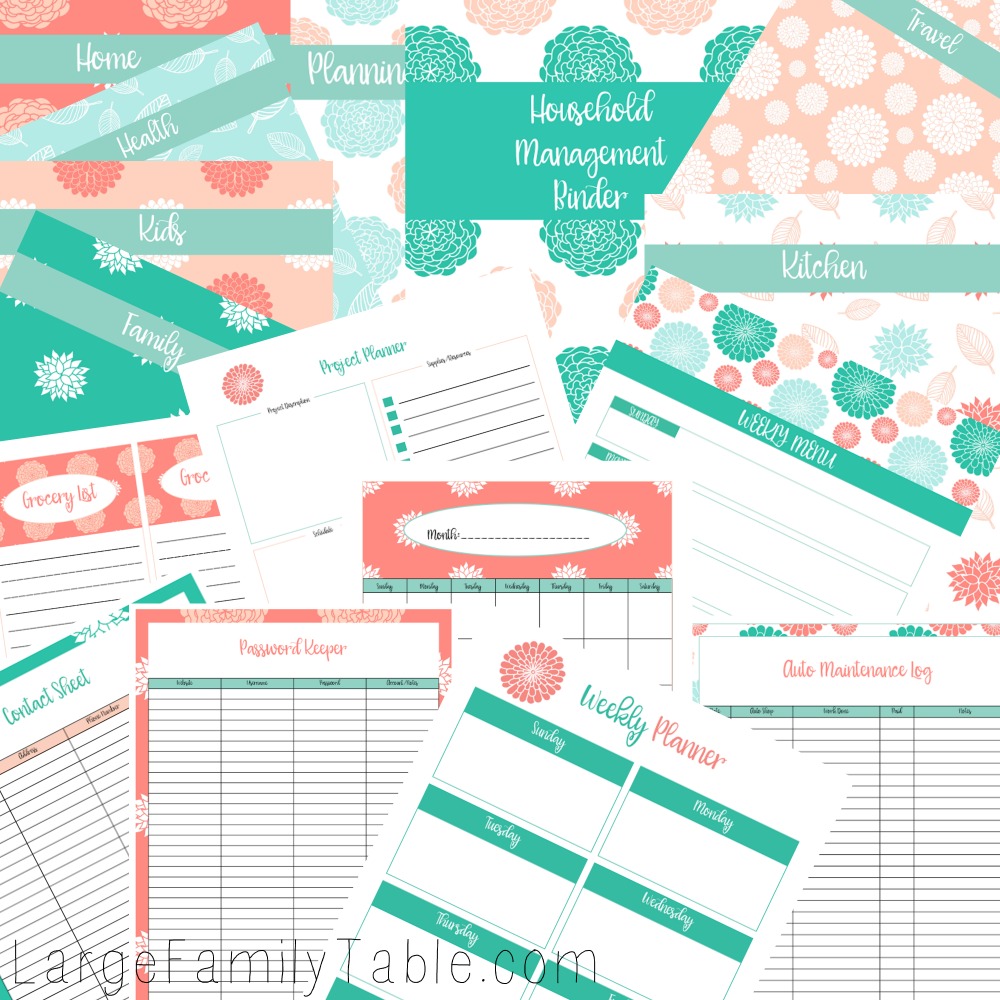 Binder Dividers Include
Planning
Home
Kitchen
Family
Kids
Travel
Budgeting
and Health
Use The Beautiful Household Management Binder Set to create the perfect household planning system for your family!
When requesting an excellent freebie or making a product purchase your email address will be added to Jamerrill's Large Family Table Newsletter. You'll receive helpful emails from Jamerrill to you about motherhood, homeschooling, feeding all your people, and more!