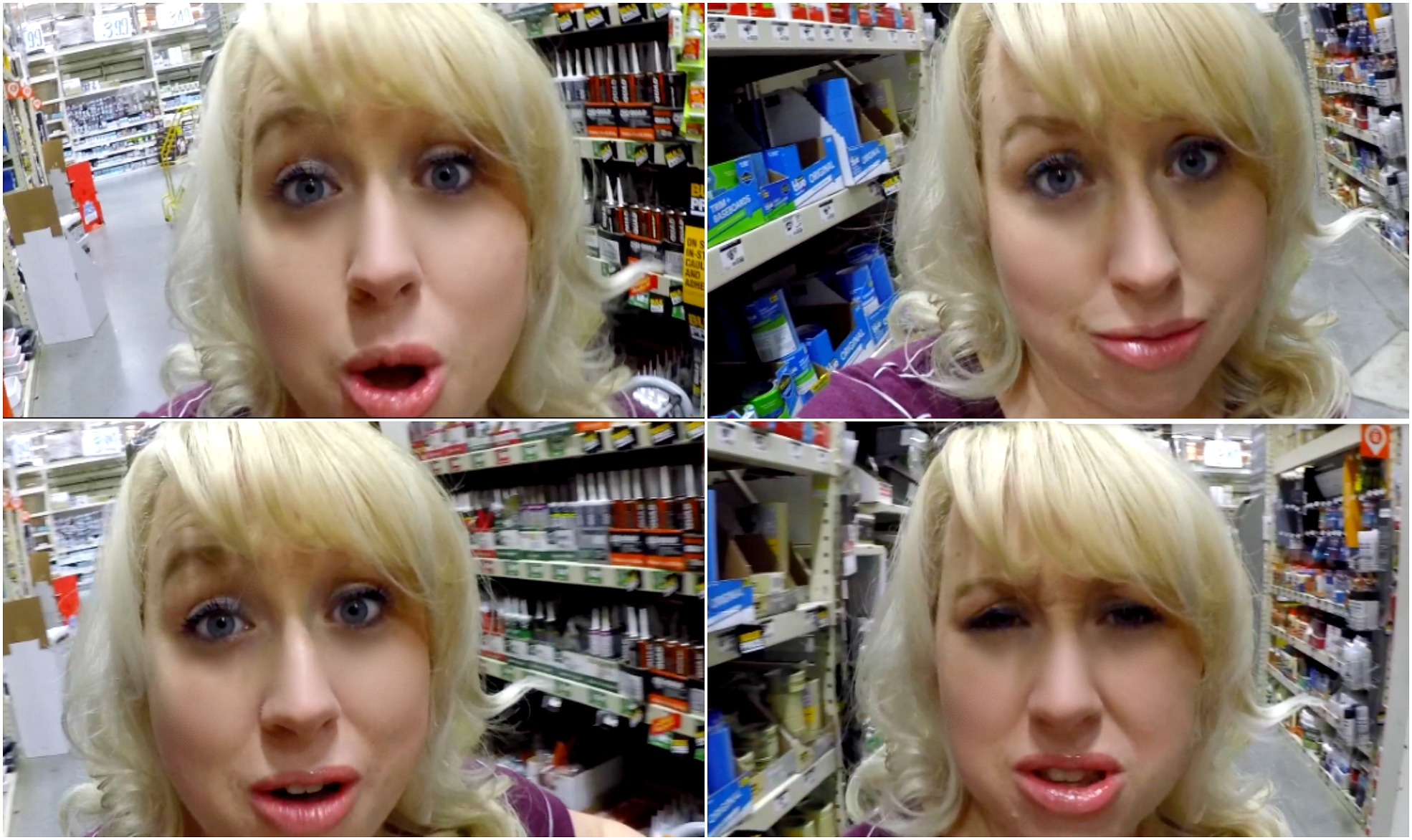 One of my favorite parts of doing YouTube is freezing all these goofy pictures of my face, haha!  We have to keep laughing at ourselves and having fun. I captured all of the silly pictures of my face above while talking about buying paint at Home Depot.
In today's new vlog I share that we've had several busy weeks with a few major and minor life events. But don't worry, I'm not leaving YouTube (many of you have messaged and asked, thanks for checking-in). Sometimes big and small things are just going to build up, and yeah, stuff happens. 🙂 In today's vlog, I shared footage from our snow two weeks ago. I share my upcoming walk-in closet into home office plans, along with a long-winded impromptu Q&A in the Walmart parking lot. We go shopping several times, share some hard stuff (loss of a friend and her family), and head out on a homeschool field trip to the Frontier Culture Museum. Thanks for watching and we'll chat in those comments! Oh, and I spent several days during my hubby's spring break to get my new shop built here on the blog. There are currently several freebies in there if you're interested.
As mentioned in the vlog here's Mandy's FB Live video about finishing well.  And mentioned in the video, here's how I support my growing family of nine online.
Click here to watch Quitting YouTube??? Long-winded Q&A in the Walmart Parking Lot | Week + More in the Life!