Thank you to Reading Eggs for sponsoring this post. Experience and thoughts are 100% my own.
Large family homeschool mamas know that to get everything done in a day, you need to think outside the box. Little people need lots of repetition and can get bored easily. Can anyone else relate? Well, I'm here to tell you that Reading Eggs is the way to go for reading and math. I'm going to give you my honest large family review of Reading Eggs. I give you my opinion on everything else so why not this?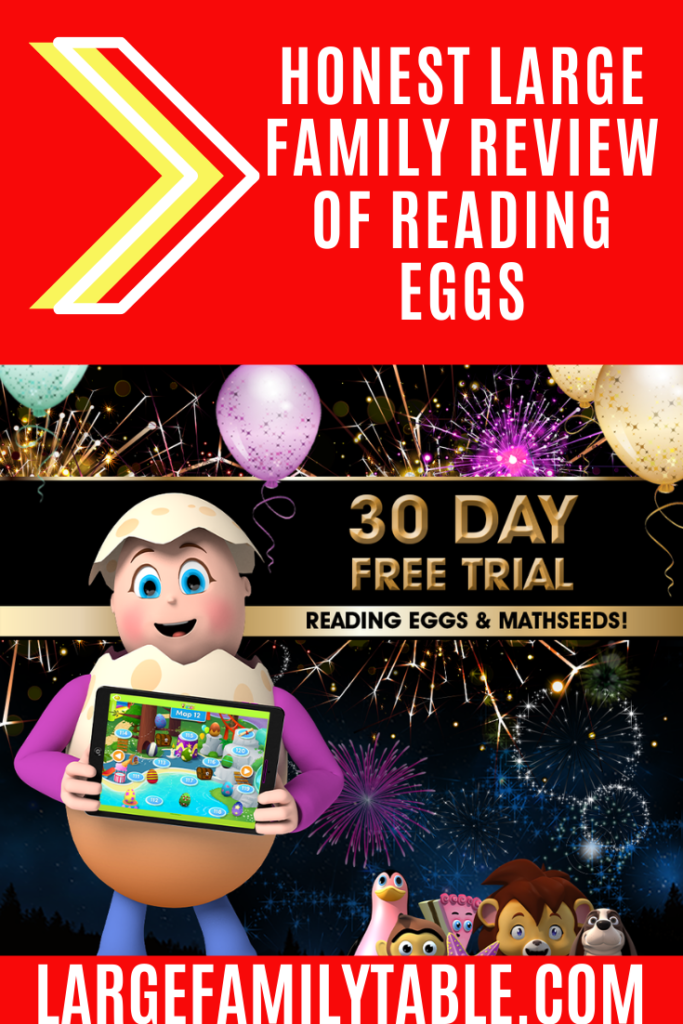 Reading Eggs is the multi-award winning reading program for ages 2 to 13 that uses scientific research to help your child learn to read, in just weeks!
Reading Eggs is part of our homeschool on a daily basis. My kiddos LOVE their Reading Eggs time. It's great for all ages, even the two year old likes it! It's a fantastic program that you can use across multiple devices. Personally I use for ages 2-10 although they have an older child version as well. It's great for homeschool, preschool, after school, you name it. You can have it on tablets, your phone, or any device you need. I recently got a new phone (after 5 years, haha!). However, I kept my old phone just to have another device available for my kids to use for Reading Eggs.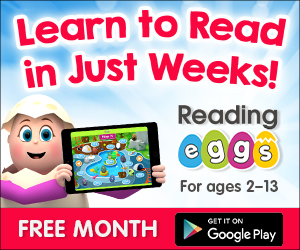 The dashboard is set up in 3 sections by ages. Reading Junior is for ages 2-4. Reading Eggs is for ages 3-7. Reading Eggspress is for ages 7-13. As you can see, there is an overlap of ages which is perfect for finding your kid's level. They also have MathSeeds for ages 3-9 in there too.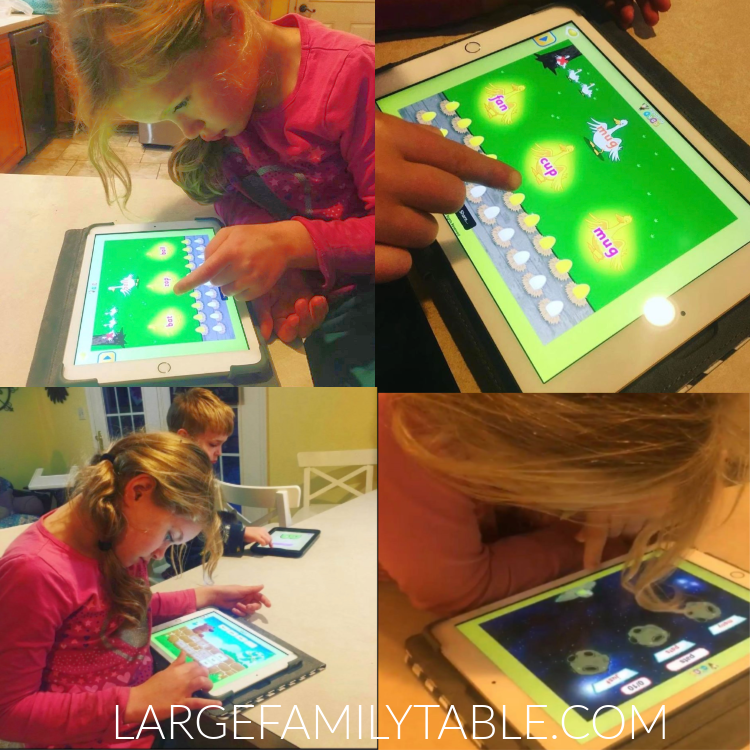 They have lands for the kids to explore, books, and activities. You can see the child's progress as well so you can see if they get stuck. The best part of having it on multiple devices is that several kids can be playing at their level at the same time. You can sign into each of them, choose their name, then off they go even if a sibling is already playing on a different device. This is a sanity saver for us large family mamas. Yes and amen!

Kids can't help but improve their reading skills using Reading Eggs. The program is fun and engaging as well as tailored to each child's need. It's designed to be self-paced so there is no need to feel pressured to meet deadlines. Parents can access detailed progress reports as well as literally hundreds of downloadable sheets that correspond with the lessons. Reading Eggs pretests them to put them in the right level too!
There you have it! My completely honest large family review of Reading Eggs. We love it over here in the Stewart household. Sign up your free 30 day trial today!
And in the coming weeks, I'll be sharing more about the Reading Eggs workbooks as well – yay!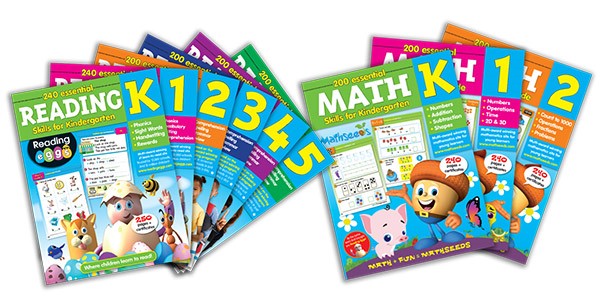 See Reading Eggs in action in my large family!
Click here to watch Reading Eggs in action in our large family homeschool!