Roald Dahl Homeschool Style ~ including complete homeschool reading guide, resources, and comprehension questions!
We've been having fun reading through many Roald Dahl books this fall. I've shared some of our read aloud homeschool time on Instagram over the last few weeks. (You can take a peek here, here, and here! 🙂 )
Several ladies have shared that they're reading through, or would like to read through, Roald Dahl's books this new homeschool year. So my happy helpers and I have pulled together this resource for your homeschool: Roald Dahl Homeschool Style  ~ including complete homeschool reading guide, resources, and comprehension questions!
Grab the 20 Roald Dahl comprehension questions here!
Roald Dahl Homeschool
Roald Dahl was one of the greatest writers of the 20th century, publishing 20 beloved children's books. He has delighted generations of children and parents alike with his imaginative worlds and cantankerous characters. His books are a staple in elementary school classrooms, and many of his works have found big screen success, as well.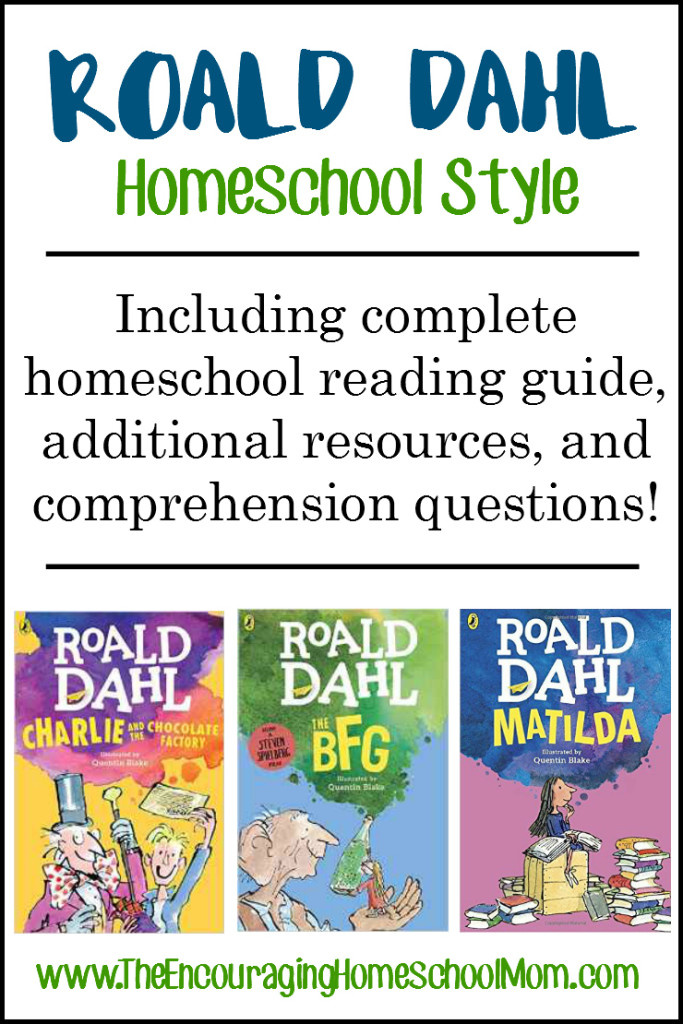 About Roald Dahl
*This post contains my Amazon affiliate links which help support my online work. Thank you for your support!*
Roald Dahl was born in 1916 on September 13th (now celebrated as Roald Dahl Day!) Many people may not realize that Dahl was born and raised in England to Norwegian parents. The movie adaptations of his works all have a distinctly American flair, but if you read the books themselves, you'll find a lot of fun British mid-century lingo. They're really fun as read alouds for practicing your British accents!
Even more interesting, Mr. Dahl was a veteran of World World II where he served as a skilled fighter pilot in the Royal Air Force. He once fractured his skull in a plane crash! Roald Dahl lived an exciting life that's as captivating as one of his stories. You can read more about his life in his autobiographical stories Boy Tales of Childhood (our son Zion really enjoyed these), Going Solo, and The Missing Golden Ticket (where you'll also find the original ending to Charlie and the Chocolate Factory!). The last of his children's books to be published was The Minpins, posthumously, after he passed away in November 1990.
Children's Books
Roald Dahl is most known for his children's books, which found huge success selling over 250 million worldwide. Below are short descriptions of his top 20 children's novels, all available on Amazon.
Matilda – Matilda is an underestimated, pint-sized genius who is going to teach the grown-up bullies in her life a lesson or two, including her principal The Trunchbull.
The BFG – Not all giants are mean and bloodthirsty. The "Big Friendly Giant" helps his small friend Sophie fend off the nasty giants who plan to make a snack of the children of England.
James and the Giant Peach – After his parents die, James is taken in by his horrible aunts until magic crystals transform an ordinary peach into a giant adventure, complete with life-sized insect friends.
Charlie and the Chocolate Factory – Charlie is a poor but happy boy whose life is changed forever when he finds a Golden Ticket into Willy Wonka's curious chocolate factory.
Charlie and the Great Glass Elevator – After emerging victorious from Willy Wonka's chocolate factory he rockets into space in the glass elevator and experiences a crazy adventure in space.
Fantastic Mr. Fox – Mr. Fox is pretty sly, but the other woodland creatures know that he's the one stealing from the meanest farmers in town. He'll have to come up with an outrageous plan to get away with it.
George's Marvelous Medicine – George is determined to cure his Grandma of her grouchy disposition, but the medicine he concocts has a different effect than he intended.
The Twits – The Twits are the nastiest people in the world, but their pet monkeys are about to teach them a lesson they won't forget.
The Witches – Grandma always warned that witches were dangerous and hated children, but her grandson is about to find out for himself.
Danny the Champion of the World – Danny has a perfect life until his dad reveals a shocking secret that leads to Danny masterminding a plot to defeat the nasty local landowner, Victor Hazell.
The Magic Finger – The Gregg's love to hunt but the girl next door does not! One day she can't take it anymore, and he uses her magic finger against them …
The Wonderful Story of Henry Sugar and other stories – Meet the boy who can talk to animals, the man who can see with his eyes closed, and find out about the treasure buried deep underground.
The Giraffe and the Pelly and Me – Billy is the manager of a unique window-cleaning company in England, employing a giraffe, monkey, and pelican. And now they've just gotten their biggest job yet.
Esio Trot – Mr. Hoppy is in love with his neighbor, Mrs. Silver; but she is in love with someone else—Alfie, her pet tortoise. But one day Mr. Hoppy comes up with a brilliant idea to get Mrs. Silver's attention.
The Vicar of Nibbleswicke – The Reverend Lee is suffering from a rare and acutely embarrassing situation: Back-to-Front Dyslexia. It affects only his speech, and he doesn't realize he's doing it, but the parishioners of Nibbleswicke are shocked and confused by his seemingly outrageous comments.
Mischief and Mayhem – Inside this wicked little book you'll find step-by-step instructions for making mischief and mayhem as well as outrageous jokes, fiendish quizzes, and a few smelly surprises.
The Enormous Crocodile – The Enormous Crocodile is a horrid greedy grumptious brute who loves to guzzle up little boys and girls. But the other animals have had enough of his cunning tricks, so they scheme to get the better of this foul fiend, once and for all!
The Minpins – Billy embarks on a mission to rid the Minpins (the tiny tree people) of their foe The Gruncher.
Dirty Beasts – A collection of poems about mischievous and mysterious animals.
Revolting Rhymes – Master storyteller Roald Dahl adds his own darkly comic twists to six favorite tales, complete with rambunctious rhymes and hilarious surprise endings.
Roald Dahl Boxed Set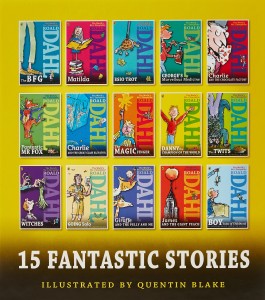 You can purchase Roald Dahl's most popular children's books above if you are missing individual titles from your personal collection.
There's also a boxed set available of 15 of his best sellers that include all of your favorites from Matilda to Charlie and the Chocolate Factory.
This makes a great gift for the avid little reader in your life or your homeschool library.
Roald Dahl FREE Homeschool Resources
Free Lesson Plans
RoaldDahl.com – One of the best free homeschool resources available comes directly from the Roald Dahl website. There you'll find in-depth lesson plans for 18 of his best-selling children's novels. For example, The BFG, which is his most recent big-screen adaptation, has a 73 page PDF document lesson plan.
Teaching Wire – Many lesson plans based on Roald Dahl books are available for free download at Teachingwire.net after signing up for a free account.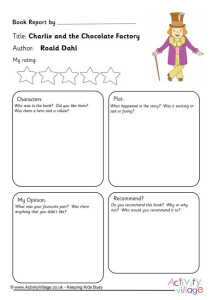 Free Printables
Activity Village – From the UK website the Activity Village you can download many Roald Dahl resources for free.  Coloring pages, crafts, word puzzles, character studies, work sheets, book reports, and much more free printables.
Teacher Vision – Another great source for a variety of free Roald Dahl printables. Fill in the blanks, poetry activities, word scrambles, and more.
Crafts
Artsy Crafty Mom- At the Artsy Crafty Mom you'll find several Roald Dahl inspired crafts that you can use to supplement your homeschool lessons or to celebrate Roald Dahl day each September 13th.
The Gingerbread House – This UK blogger has put together 15 fantastic Roald Dahl crafts based on many of his most popular books and movies.
Comprehension Questions
Teaching Ideas – TeachingIdeas.Co.UK has a wealth of resources for Roald Dahl fans including multiple sets of comprehension questions about the famous author. Plus posters, timelines, fact cards, displays, and more.
TES – Here you'll find comprehension questions for 7 of Dahl's favorite children's books including Matilda, James and the Giant Peach, and Fantastic Mr. Fox. Plus other activities, including some math worksheets.
Don't forget to pick up your list of 20 Roald Dahl reading comprehension questions in the LFT shop!