Slowcooker Chicken Broccoli Alfredo Recipe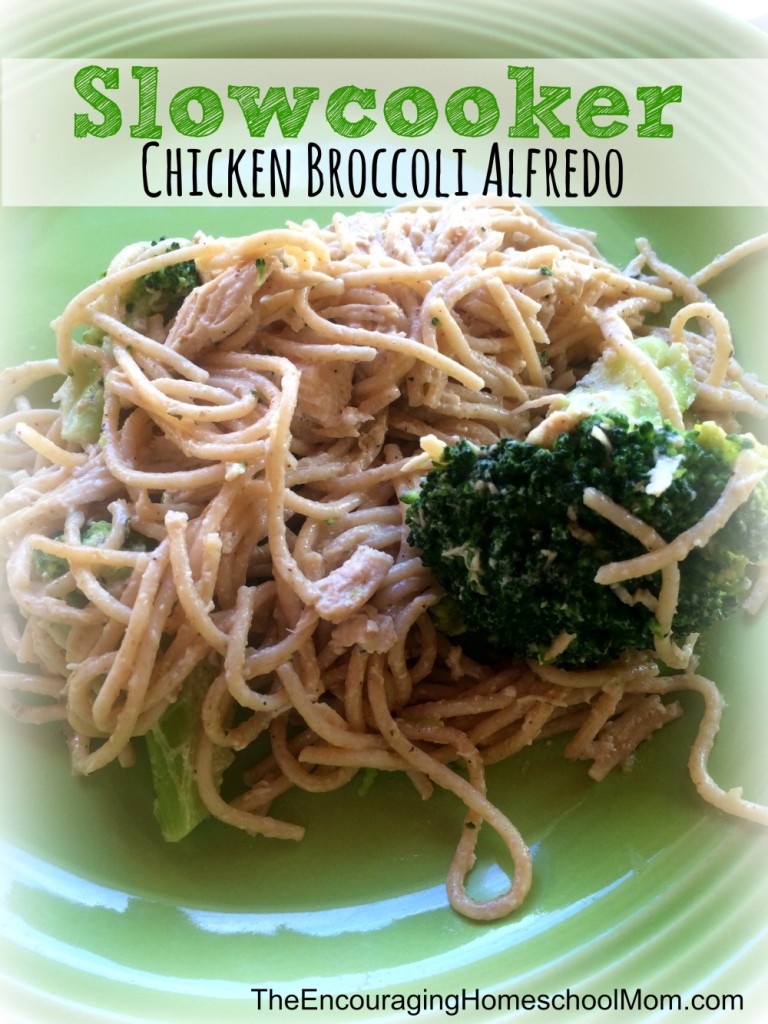 I've mentioned several times that I was going to share my Slowcooker Chicken Broccoli Alfredo Recipe. Well today is finally the day (can you believe it)! I love this slowcooker recipe because it's hearty for the family and easy for me to throw together. I can give it a Trim Healthy Mama twist as well!
Slowcooker Chicken Broccoli Alfredo Recipe
4 .lbs boneless skinless chicken breast
1 cup butter
1 cup sour cream
1 cup cream cheese
salt/pepper/garlic powder to taste
large bag of broccoli
whole wheat noodles (and see below for my THM ideas)
cook on high 3 hours or low for 5-6 hours (slow cooker times vary)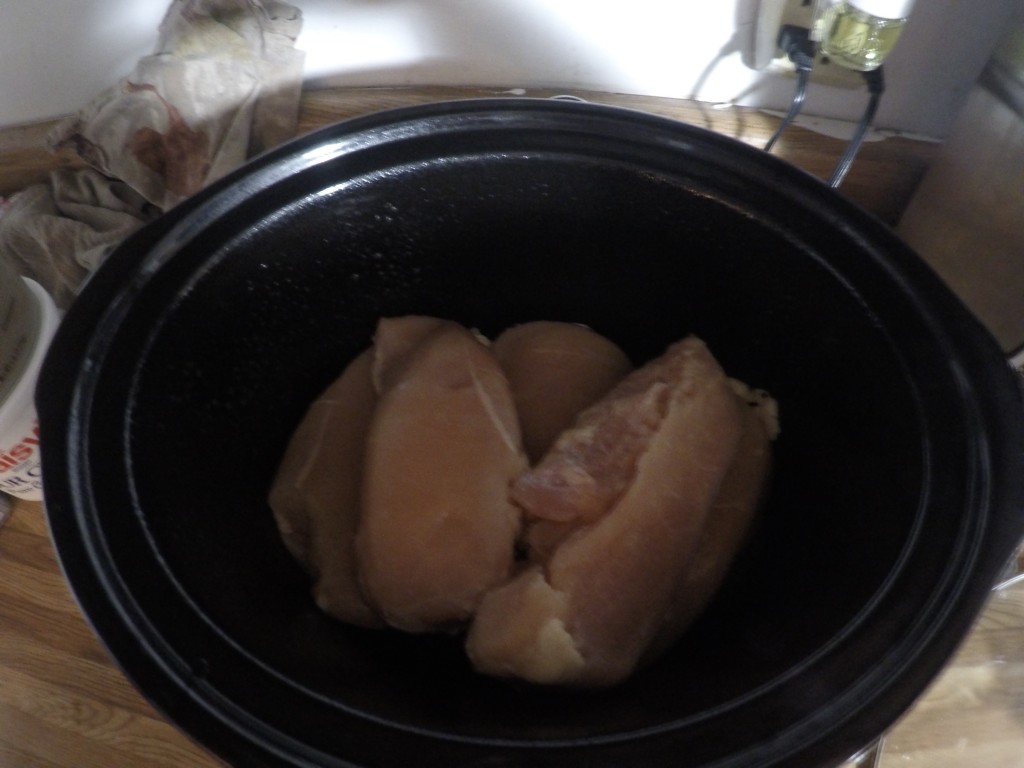 I place the chicken breast on the bottom of my slow cooker on a busy morning.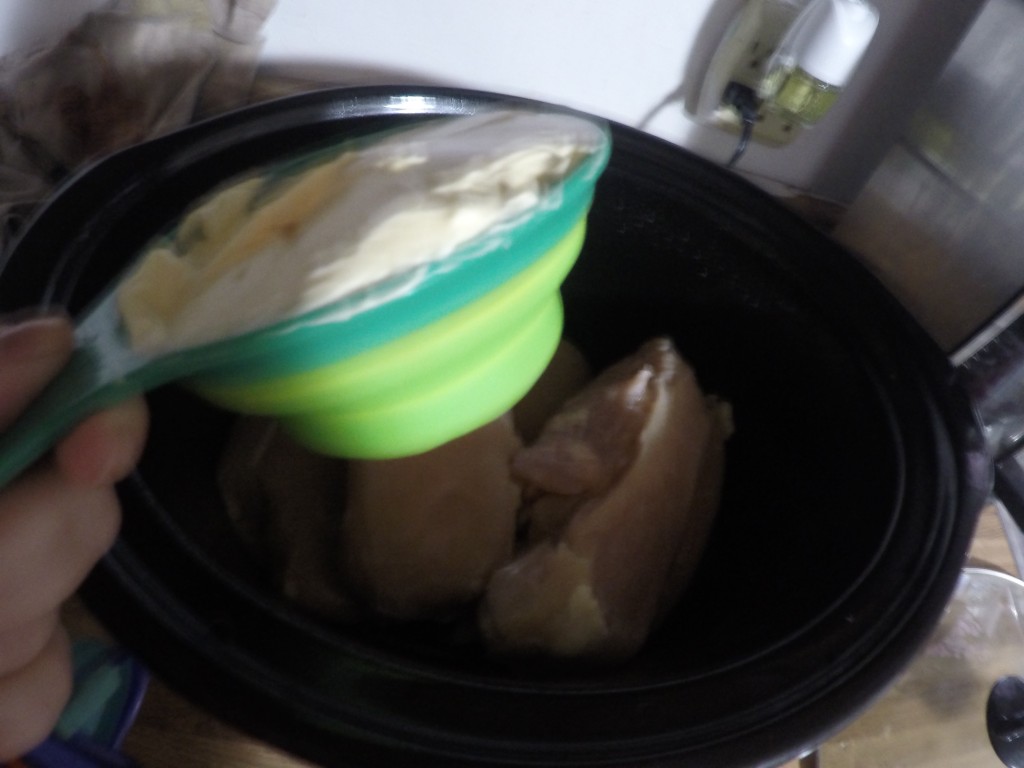 Next I add in 1 cup of butter, 1 cup of sour cream, and 1 cup of cream cheese.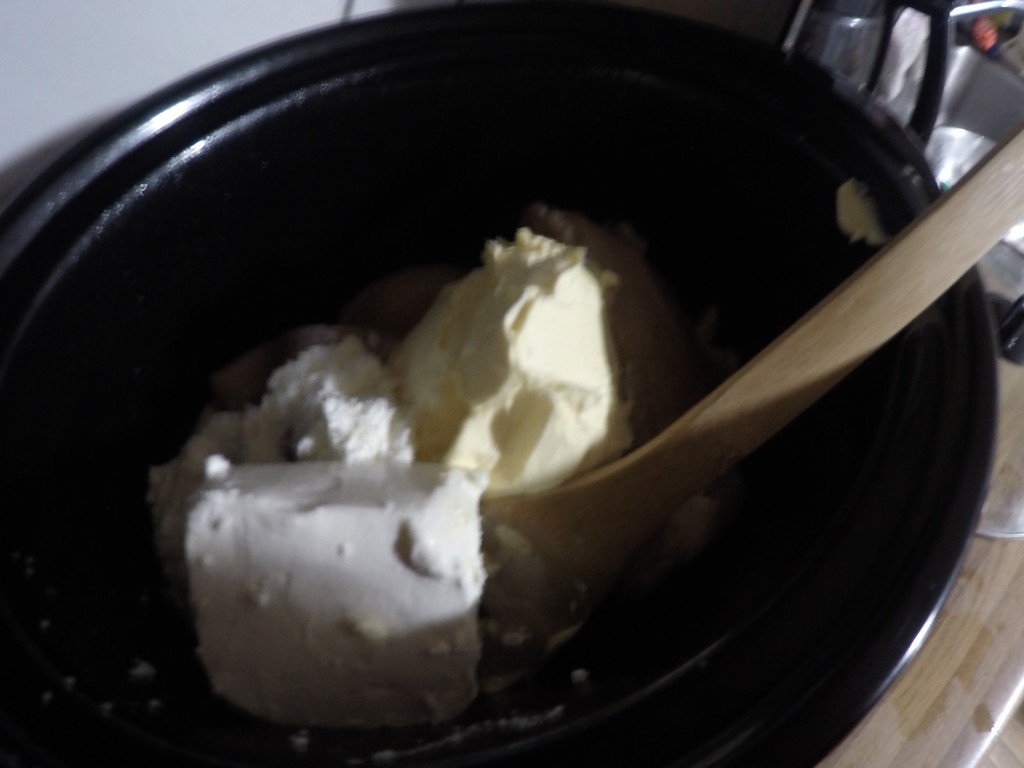 Then I shake in a little salt/pepper/and garlic powder. I put my lid on my slow cooker and make sure it's turned on the high setting. It's never fun to return home to a slow cooker that's either unplugged or not even turned on. I've done both!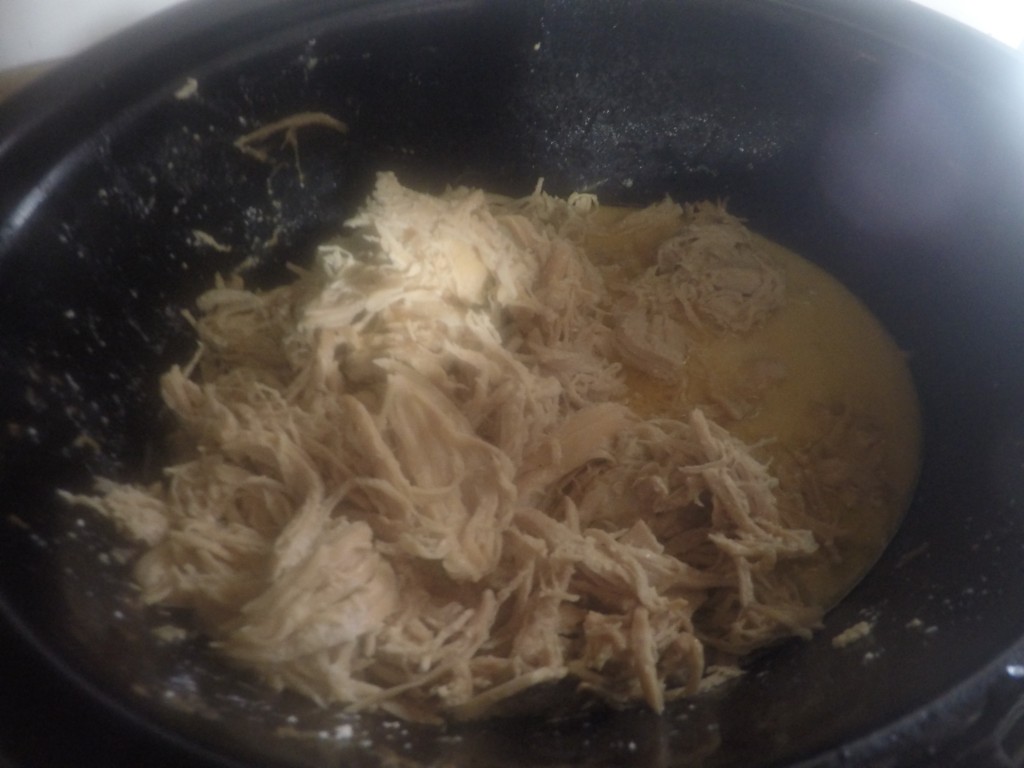 In a few hours I come home to a steaming slow cooker full of wonderful Chicken Alfredo. I took my metal spoon and easy shred the chicken goodness.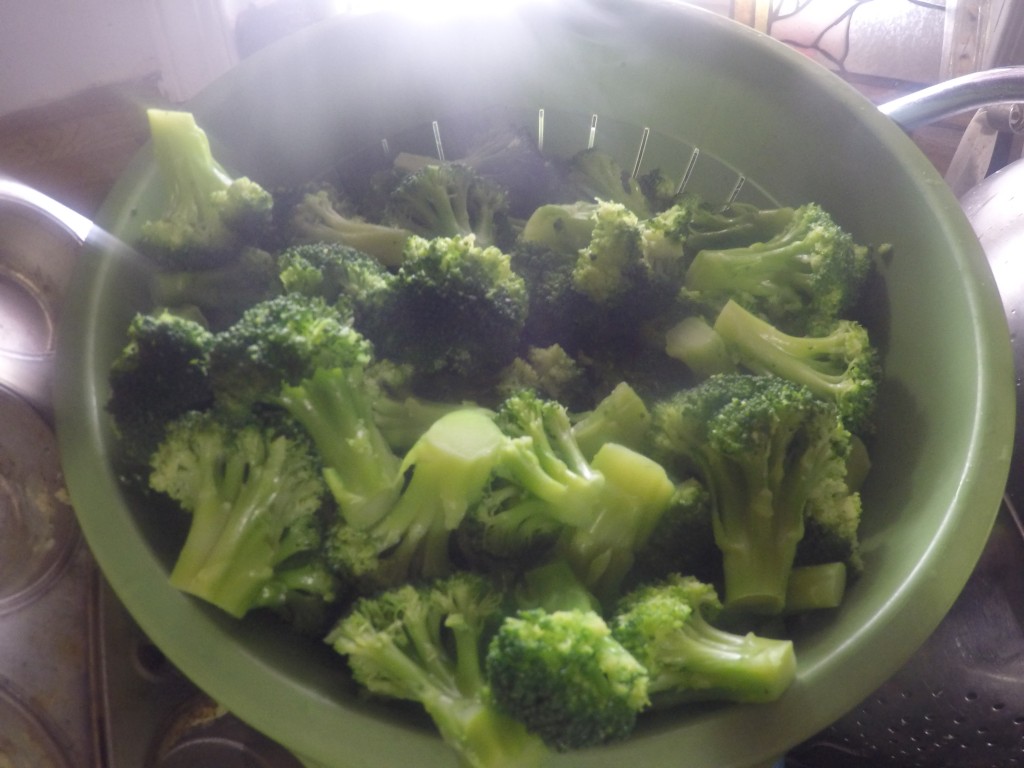 I boiled a large bag of broccoli for the family. We're big broccoli fans here!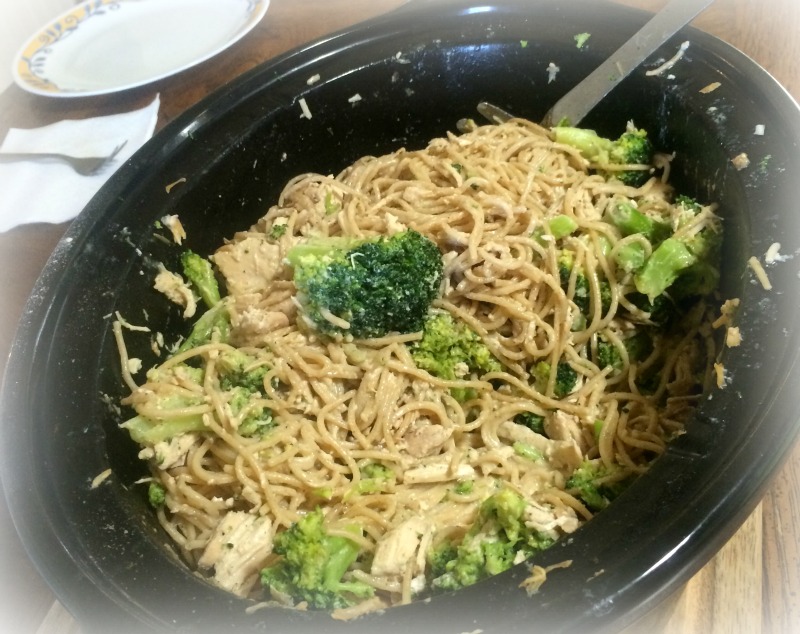 I also boil 3 .lbs of whole wheat noodles. For the family I mixed the broccoli and whole wheat noodles in the Chicken Alfredo mixture. This is one of those wonderful one pot meals that I love to serve by the scoopful!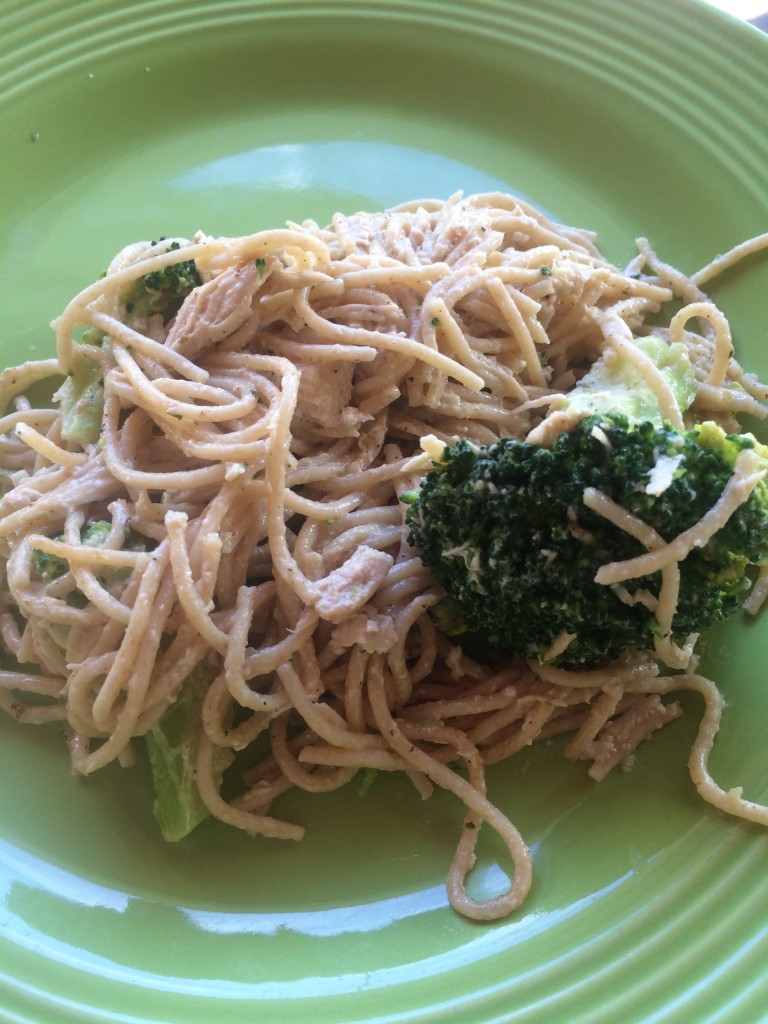 Trim Healthy Mama Twist
My Trim Healthy Mama twist is very simple. I can eat this Slow Cooker Chicken Alfredo Recipe over just the steamed broccoli or over zero noodles (affiliate link). It is an amazing THM S-Meal!
Slowcooker Chicken Broccoli Alfredo Recipe VLOG
Here's the brand new Slowcooker Chicken Broccoli Alfredo Recipe Vlog on TheEncouragingHomeschoolMom.TV!