Growing Butterflies for Homeschool Science with Educents' Giant Butterfly Garden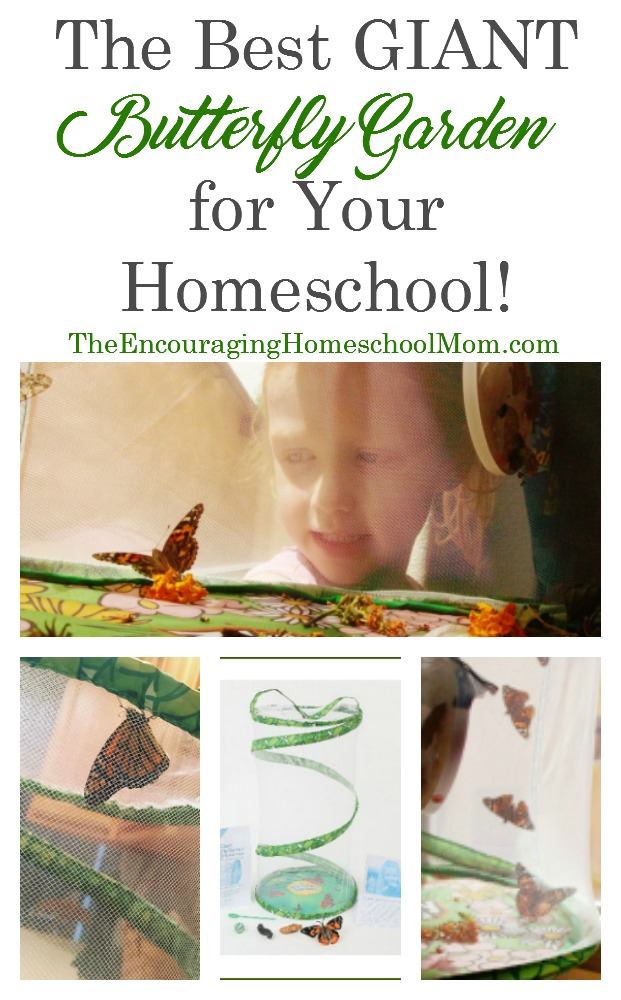 Educents is one of my online sponsors here at The Encouraging Homeschool Mom. They offer thousands of excellent educational products that make learning hands-on and fun. I only work with a select few companies who I feel will be most helpful to my readers and fellow home educators. Don't forget to use special coupon code FHDeals10 to take 10% off your Educents orders. xoxo ~ Jamerrill
---
I have something really fun to share with you today. Let's face it; homeschooling isn't always a barrel of laughs. Those of us who have been doing it awhile will be the first to tell you that it's not all Instagram perfect. However, it also has amazing, rewarding moments and we wouldn't trade it for anything in the world!
Educents' butterfly science extravaganza is the perfect example of when homeschooling combines quality education and good old-fashioned fun. This mesmerizing metamorphosis is sure to be one of the many fond memories that you and your children will treasure for your homeschooling years.
Giant Butterfly Habitat
Did you know you can order live caterpillars through the mail? Well, you can, and it's an opportunity you don't want to miss in your homeschool science studies. Educents' Giant Butterfly Garden is a complete kit with everything you need to watch first-hand the transformation of five Painted Lady butterflies.
That's right; Educents will deliver the Giant Butterfly Habitat to your door! Included in the Giant Butterfly Garden kit is:
Certificate for five caterpillars and food.
Extra tall 18″ pop-up habitat with super clear mesh for easy butterfly viewing.
Bonus – Popular butterfly life-cycle figures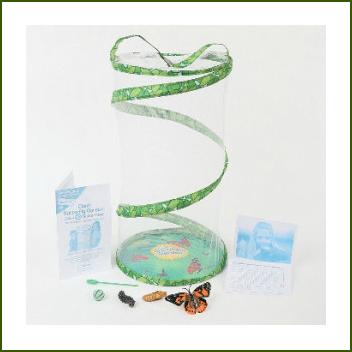 The giant mesh habitat can sit on a table or hang from a convenient Velcro carry handle if you need to keep it up and out of reach from little fingers. It's also handy for future insect adventures in your homeschool, whether you decide to order more butterflies or capture critters from your own back yard.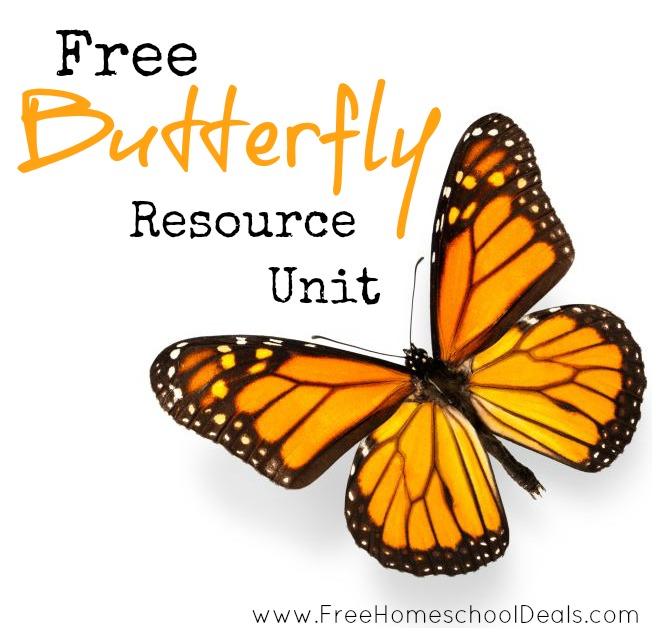 You might also be interested in this Free Butterfly Resource Unit including butterfly unit studies, free printables, homeschool worksheets, and more!
Case in point, we used our mesh habitat to watch the transformation of wild butterflies, as well. We were lucky enough to find Monarch butterfly caterpillars in some milkweed outside of our local library!
This Giant Butterfly Garden is available through Educents for only $35.99. But don't forget, Encouraging Homeschool Mom readers can take and additional 10% off Educents orders with special coupon code FHDeals10.
Save