This is a sponsored post. Educents has been one of my wonderful homeschool sponsors over the last several years. I love sharing about the delightfully engaging educational products that our family enjoys from Educents! Don't forget to use special coupon code FHDeals10 to take 10% off your Educents orders.
Human Body Wall Science Decals
Today I want to tell you about this powerful science homeschool resource that your kids are sure to love. Human Body Wall Science Decals from Educents help young ones get up close and personal with the intricate systems of the human body.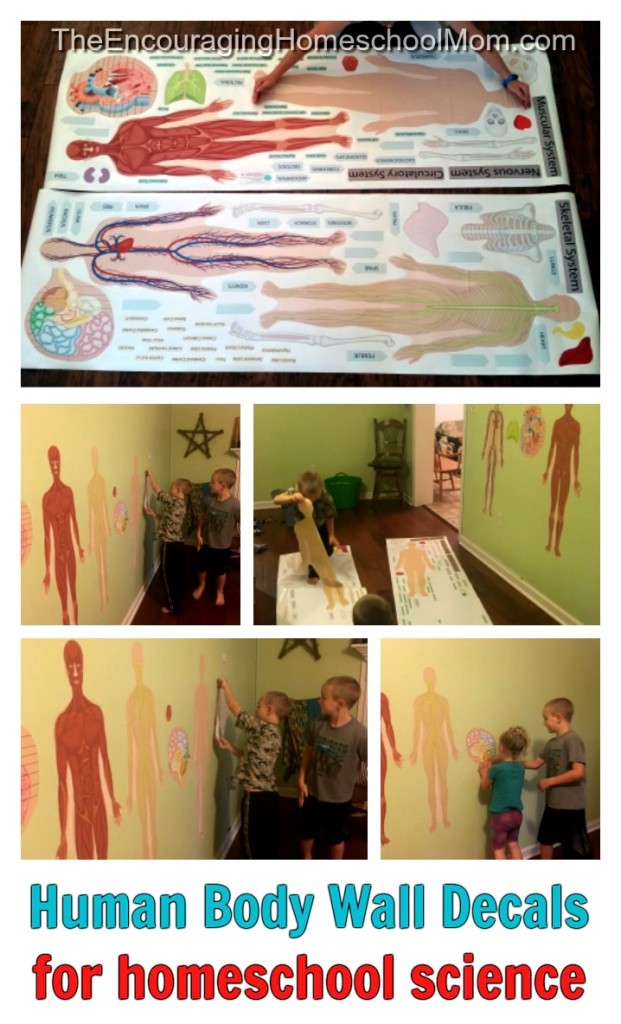 Visual and Kinesthetic Learning
Perfect for kinesthetic learners, these decals let your little budding doctors and scientists get hands-on in a big way. When I say big, I mean big. These extra large decal sheets measure 24″ x 72″ and each of the bodies is 41.25″ x 14.25 One set comes with two sheets of decals.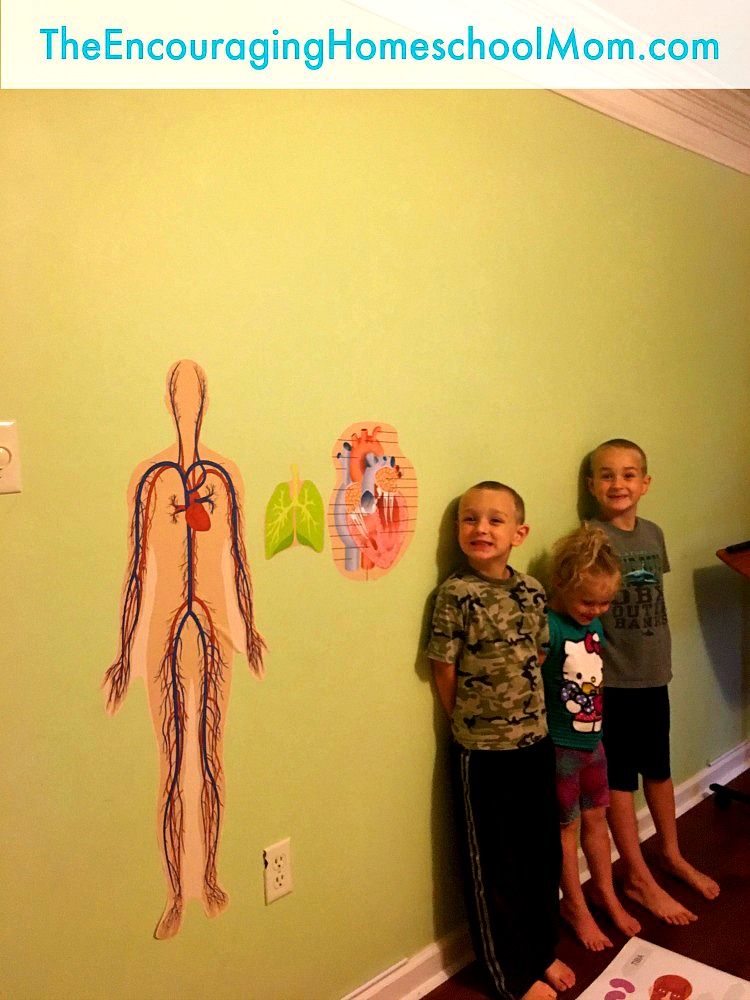 Durable and Reusable
One of the many things that makes these decals head and shoulders above similar resources (no pun intended) is that they don't lose their adhesive quality because they're cleanable. Nothing fancy, just use a little rubbing alcohol, and they're good as new. So they can be used again and again.
In addition to being reusable, they're also durable. Made from a quality fabric manufactured in the USA without BPA, lead or PVC, these decals won't easily tear or rip. Which is perfect for little hands with imperfect fine motor skills.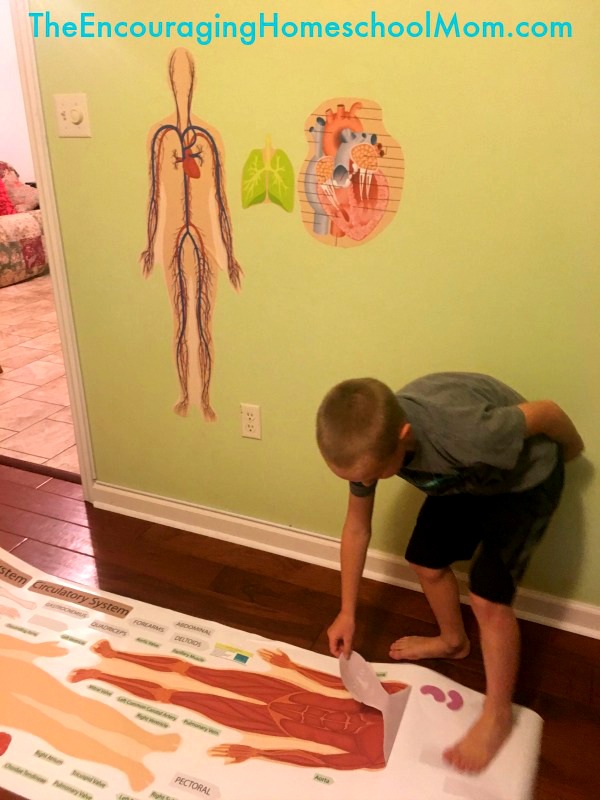 Fun and Educational
The Peel and Play science sets bring a lot of fun to the home classroom, but they also provide serious learning opportunities.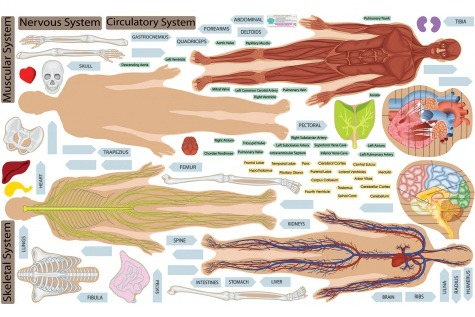 The educational human body play set teaches the following skills:
Anatomy
Systems of the body (digestive, circulatory, nervous, muscular, skeletal)
Recognition of organs
Organ placement in the body
Recognition of bones
Bone placement in the body
Integration of body systems
Parts of the brain
Parts of the heart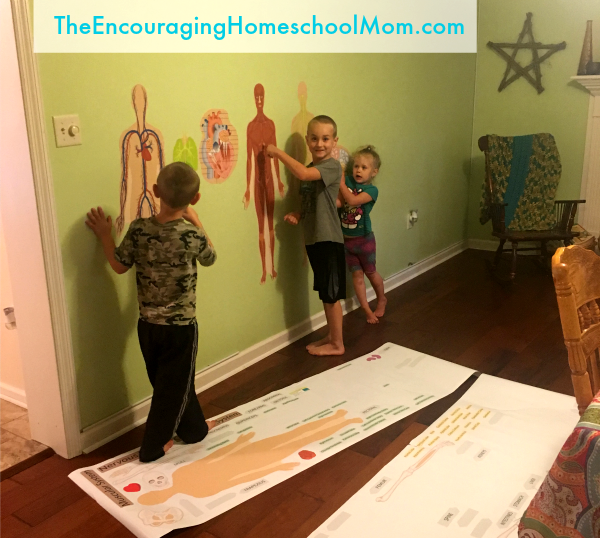 Multiple Age Learning
Keep it simple with younger ones or make it more challenging for older children. Educents' interactive wall play sets bring the human body to life in a fresh, new way while not dumbing down the material for advanced learning.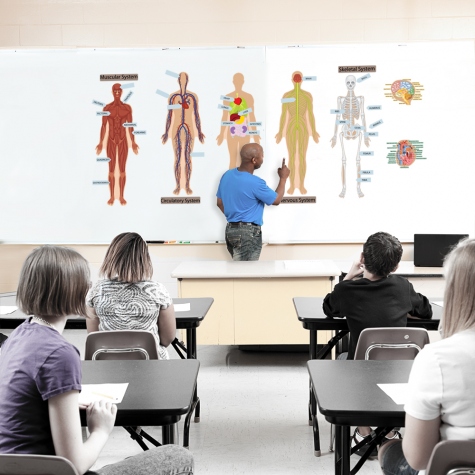 Valued at $59.99, these educational decals are currently on sale for $49.99. But don't forget, Encouraging Homeschool Mom readers can take and additional 10% off Educents orders with special coupon code FHDeals10.
The Coolest Homeschool Walls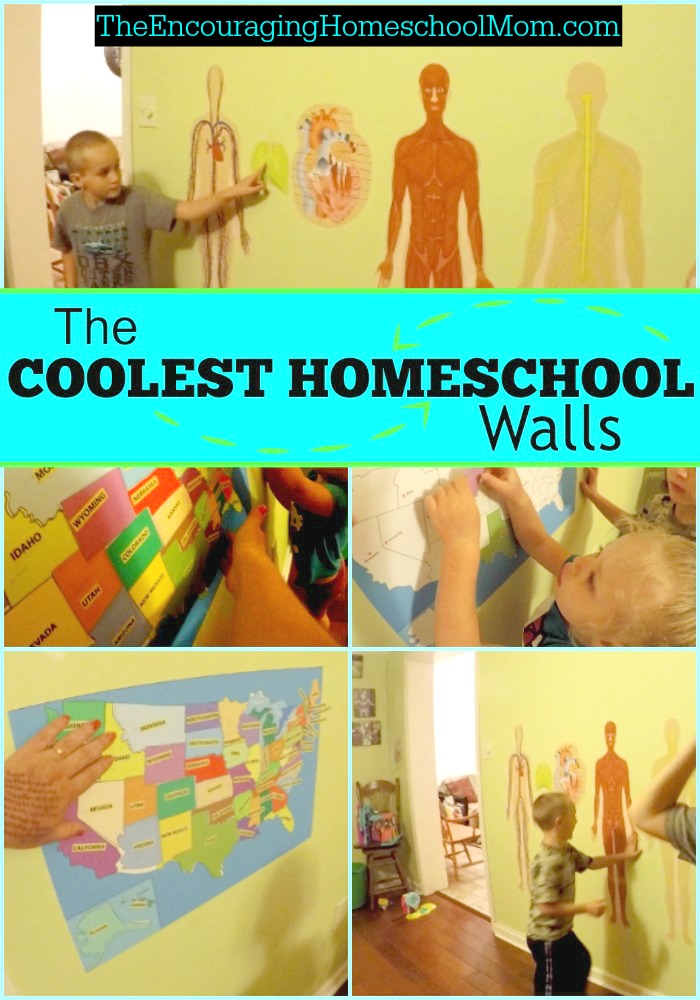 I have a newer homeschool vlog that shows how these awesome educational wall clings make the coolest homeschool walls!
Save
Save