The Perfect Christian Products to Keep God's Word in Your Home! (+ a giveaway!)
It's so easy to get weighed down in the everyday hustle and bustle of life. I've often shared how I'm desperate for God's Word and look for ways to get more of it in myself and post it around our home. You know I talk about how I use #handverses to keep my mind and heart on God's Word (here I share all about how How Writing Bible Verses on My Hand Gives Me Strength, Hope, and Encouragement Each Day).
This post is sponsored by Logos Trading Post. I only work with companies who I feel will be a blessing to my readers, and I think you will love what you see below. The opinions in this post are entirely my own.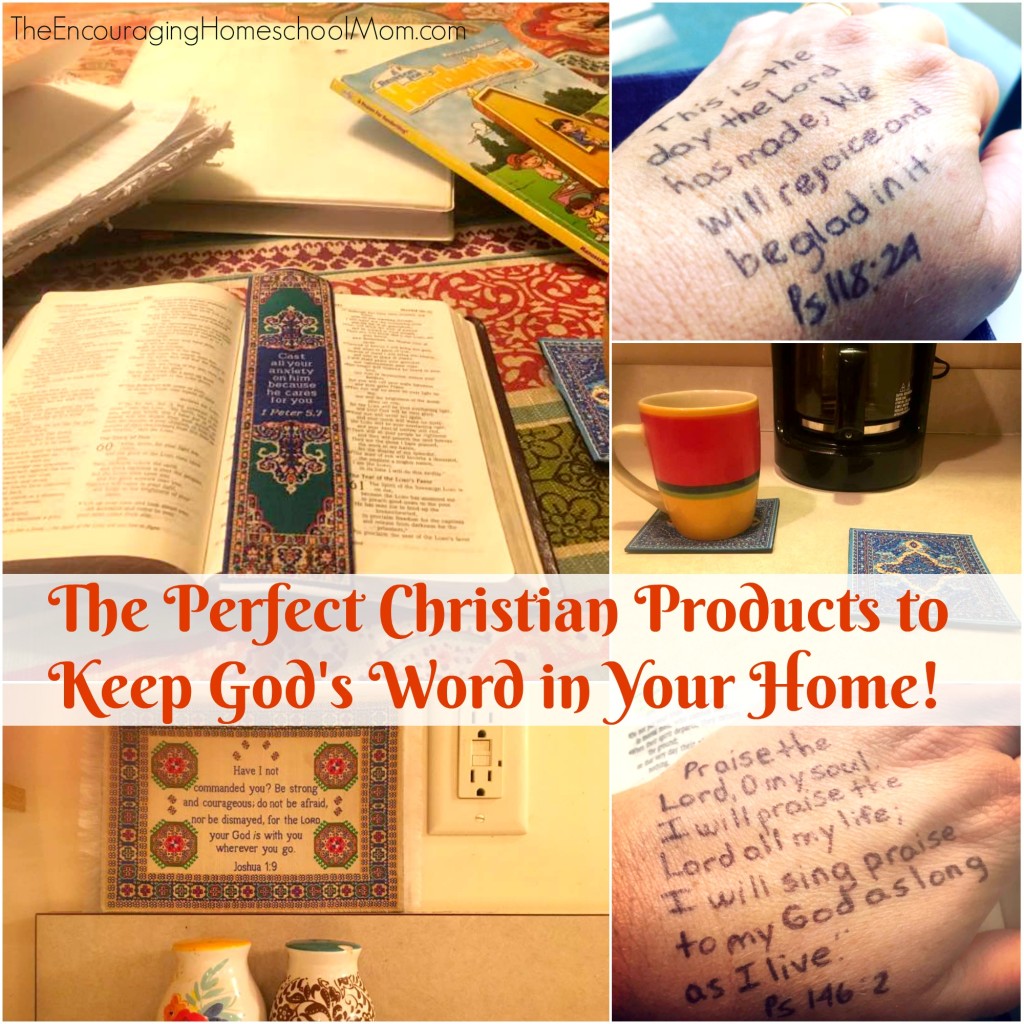 So when Logos Trading Post contacted me about reviewing some of their Christian gifts, I felt it would be a perfect partnership. Not only does every product carry spiritual significance, with the purchase of Christian Jewelry or various Christian gifts, but a Bible is also donated in the Middle East.
Woven Christian Bookmark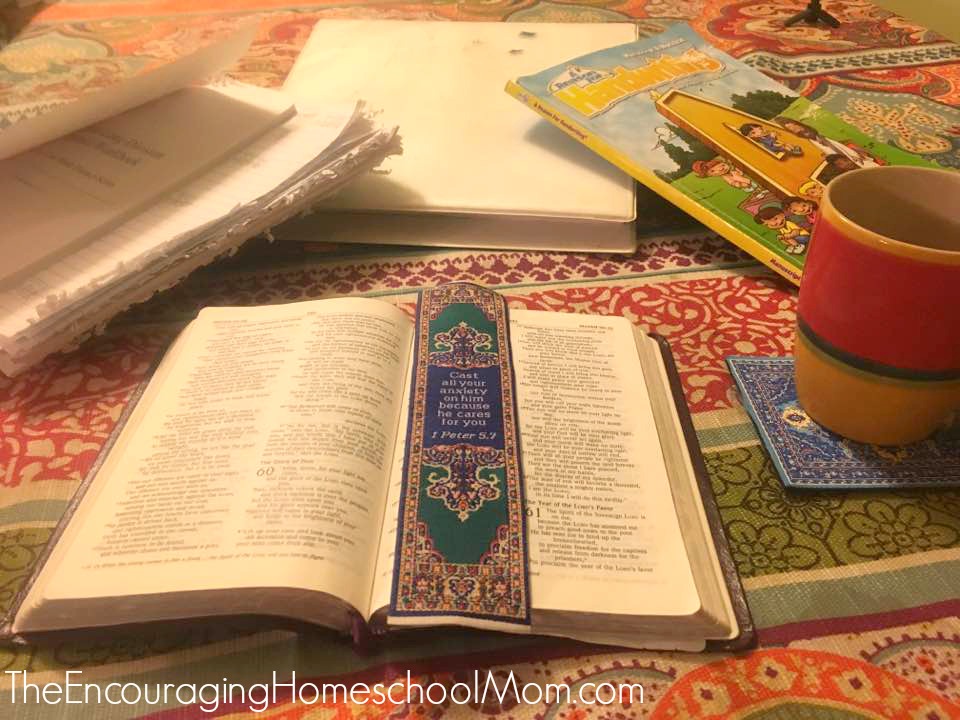 I chose the 1 Peter 5:7 bookmark. Need I say more, "Cast all your anxiety on him because he cares for you."
– 1 Peter 5:7 (NIV). I need that stamped on my hand, written up my arm, and plastered on my heart. I've used this soft woven bookmark in my Bible for family Bible reading time. There have even been a few moments in which I just read the bookmark to myself as a gentle reminder. 🙂 It's a great way to keep God's Word woven into my day.
Woven Christian Coasters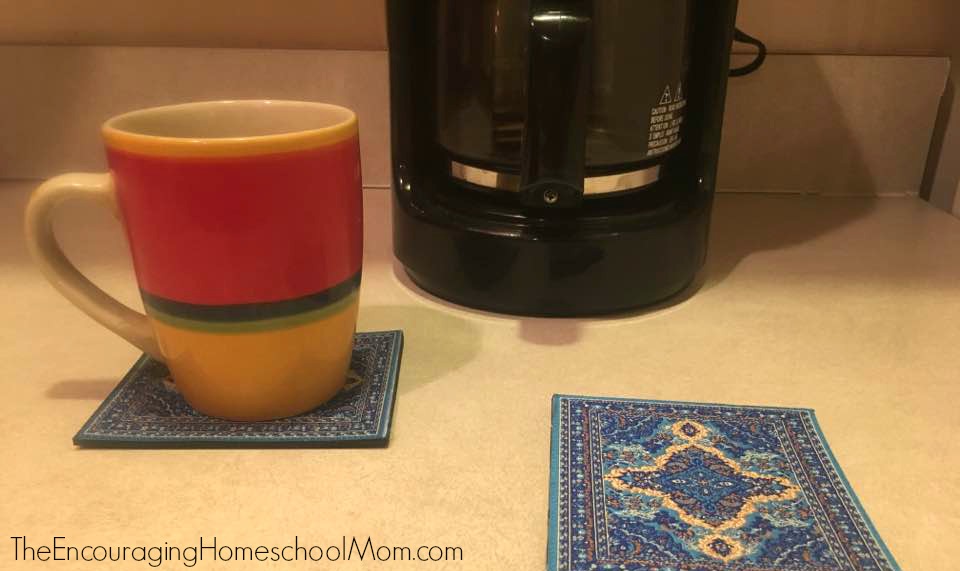 The beautiful coasters are perfect for my coffee area in the mornings. The print that I chose reminds me of a cross and also serves as a reminder to pray for those in the Middle East who are receiving God's Word through these Christian Gifts. I've even had a few spills on my coasters. They've wiped clean with cool water which I was happy about that finding.
Logos Trading Post's Christian Gifts such as the woven bookmark, coasters, and mousepad are made in Turkey. This helps support local business in Asia Minor where Logos Trading Post is working to spread the Gospel.
Woven Christian Mousepad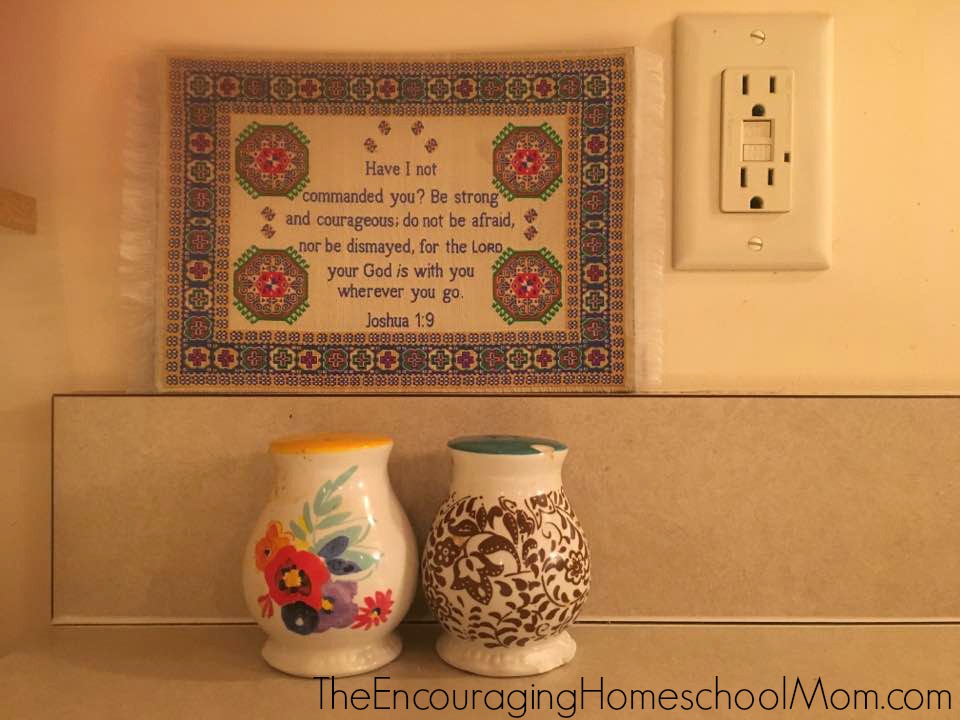 I love the woven mousepad. As you can see, I'm not only using it as a mousepad but as a kitchen decoration. It's a lovely idea to use the mousepad as a mousepad, that way it's a reminder of God's Word during computer time (and how many times to I need that?!). However, it's so beautiful I just want to keep looking at it. Since I spend a lot of time in my kitchen, I'm getting a little extra creative with mine and currently have it on my backsplash. Wouldn't this be the perfect Christmas Christian Gift for someone who works in an office all day as well?
Don't Miss These Offers!
You can find great Christian videos at FishFlix.com
Also use coupon code 25TEHM to get 25% off Christian gifts and jewelry at LogosTradingPost.com
Perfect Christian Products Giveaway!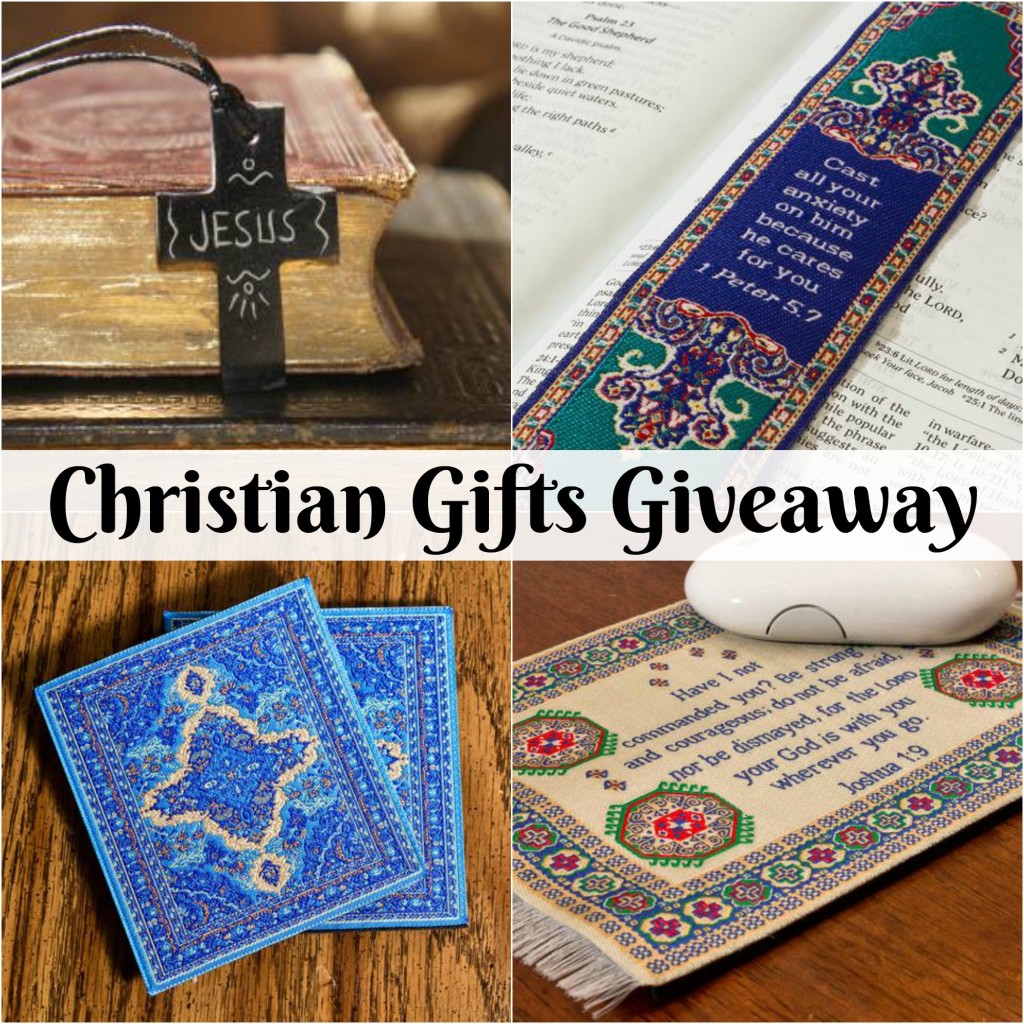 Now you're going to love this! Logos Trading Post is letting me giveaway one Christian necklace, one mouse pad, one bookmark, and one coaster set. Just use the rafflecopter widget below!
a Rafflecopter giveaway