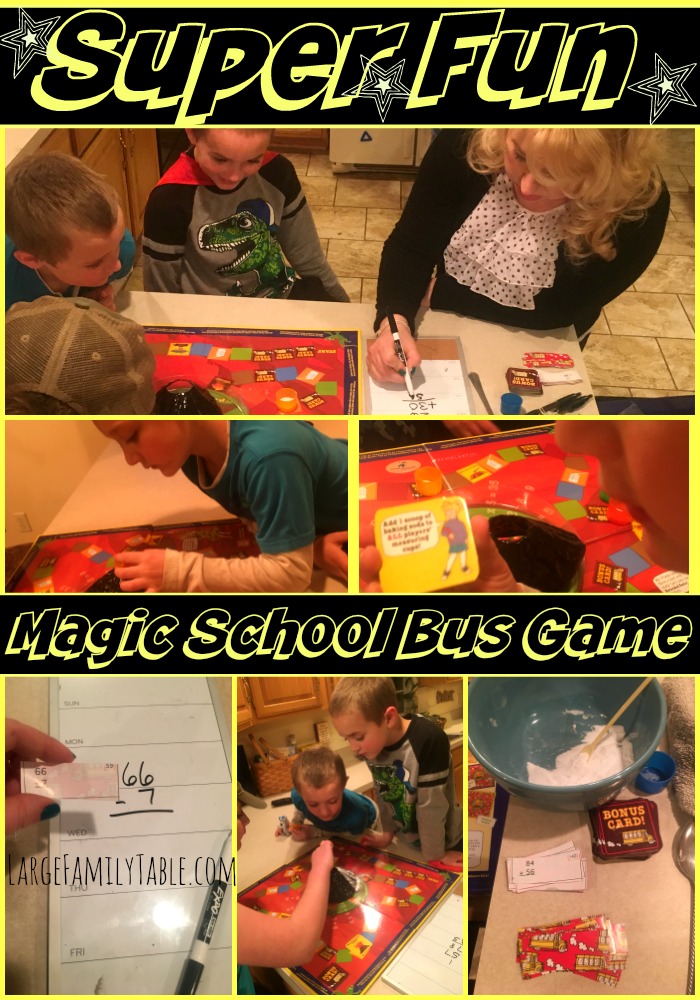 This is a sponsored post. Educents has been one of my wonderful homeschool sponsors over the last several years. I love sharing about the delightfully engaging educational products that our family enjoys from Educents! Don't forget to use special coupon code FHDeals10 to take 10% off your Educents orders.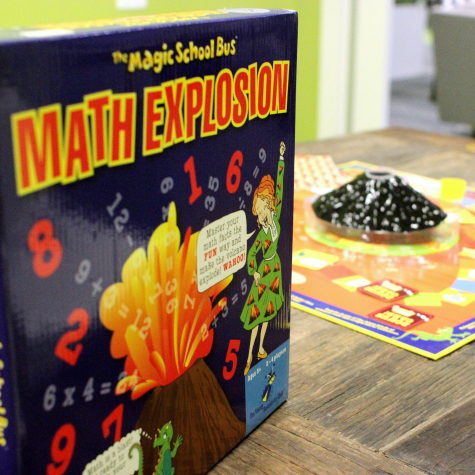 Another great, educational game from Educents! I've told you before about Magic School Bus Science Explosion. It's a fun and hands-on game that gets kids engaged in several scientific fields. Magic School Bus Math Explosion is the sister game to Science Explosion and is also awesome. These top quality games from Educents come in a bundle so you can add two games to your homeschool arsenal with one purchase.
Customizable Math Facts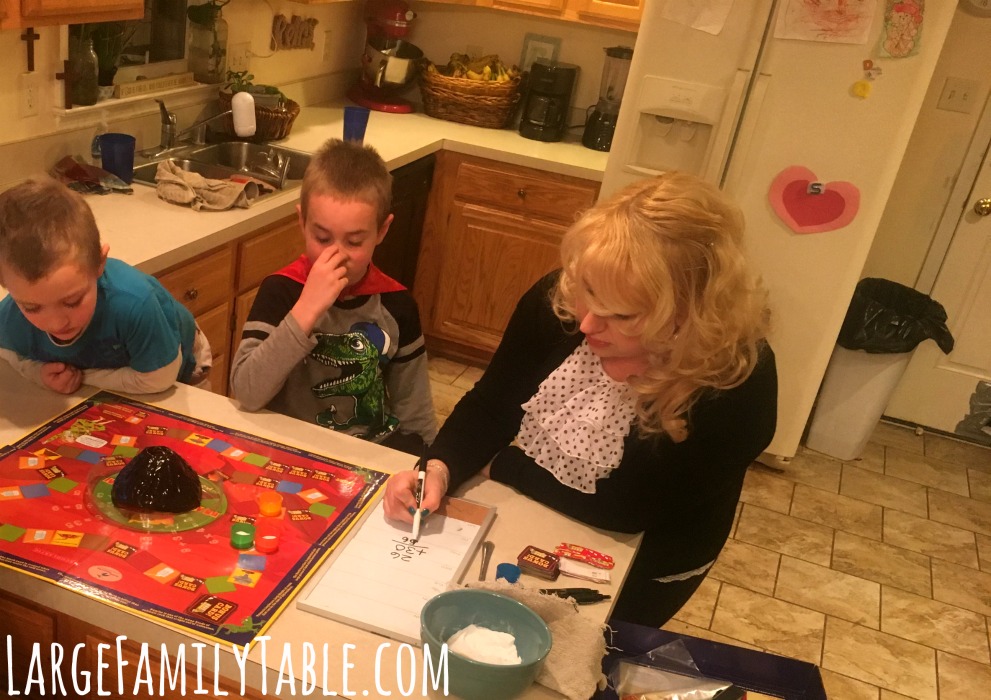 One of the great things about Magic School Bus Math Explosion is that it grows with your student. Whatever math facts your child is currently working on can be easily printed at home and used to play the game. Thanks to the free Online Math Facts Creator, the possibilities are endless and the game is new every time whether you're practicing subtracting, adding, multiplication, or division.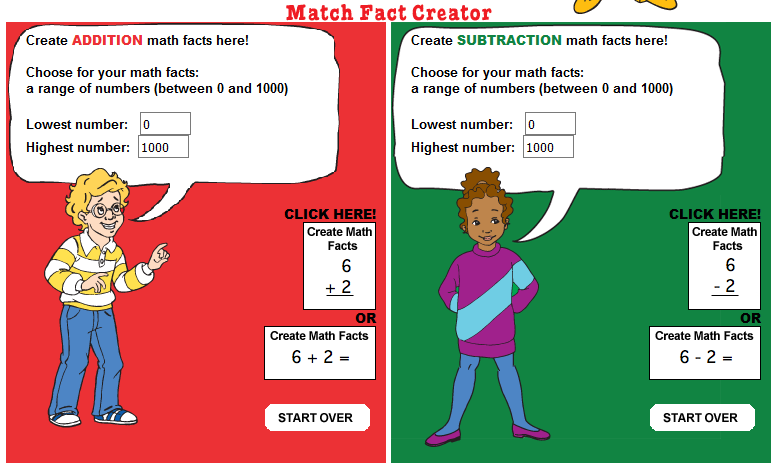 This worked well for our family because the day we played the Magic School Bus Math Explosion Game in this video, I was playing with brand-new 4 and 6-year-olds, plus our 7 and 10-year-olds. All that to say, it was a wide age range, and I wanted to keep the game as simple as possible so even 4-year-old Amelia could feel a part of it, like in this footage when I asked her, "if you have five kitties, and no more kitties, how many kitties do you have?"
Also, because of our age ranges, I helped the game keep moving by writing the problems on a little white board. Of course, Naomi and Gabriel could work them out, but we'd work Amelia and Liam's out as a group.
Two Games in One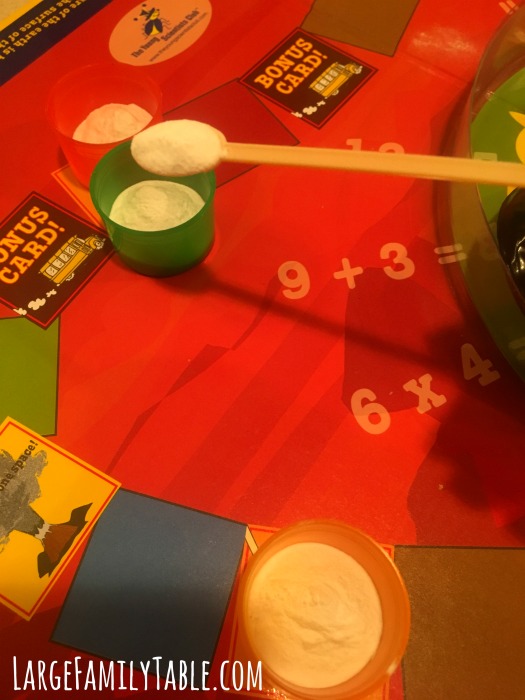 Another excellent feature of this game is that it includes a two-sided game board. One side is for extended play, and the other is for a speedier game. This is such a terrific feature. How often have you said no to a game because of how long it would take? Now you can squeeze in a fast game before dinner or utilize a quicker game time for younger students with shorter attention spans.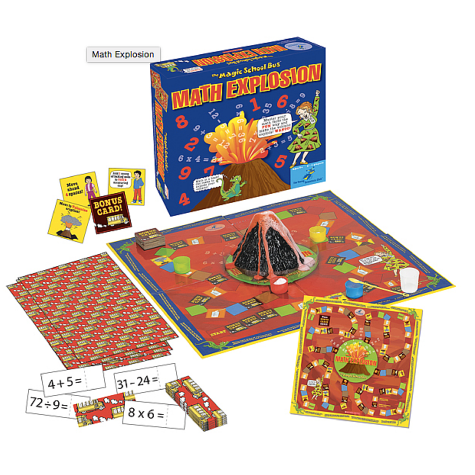 And let's not forget about the volcano! As with Science Explosion, the winner is rewarded with exploding the volcano located in the center of the game board. (Baking soda and vinegar not included)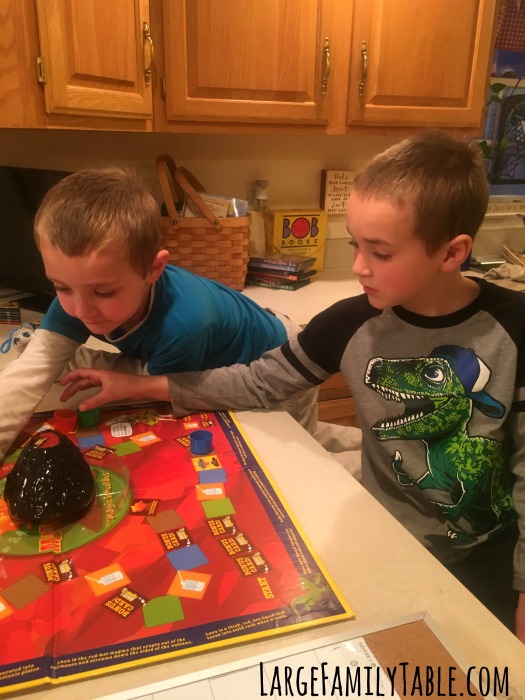 What You Get
Two-Sided Game Board
Plastic Volcano
Lava Catching Bowl
Colorful Measuring Cups as Moving Pieces
Bonus Cards
Printable Math Facts Sheets
Plus, access to the free online math fact creator. And remember, Math Explosion comes in a bundle with Science Explosion, so you'll have two games to enjoy.
Watch the video below made by The Young Scientists Club for a look at the game set up and play.
This Educational Game Bundle can be purchased from Educents currently for $53.99. And don't forget to use your additional 10% discount with the coupon code FHDeals10.
Over $5 OFF with coupon code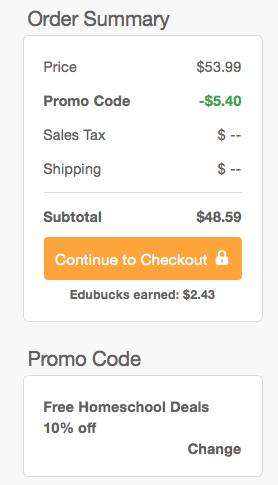 You can also watch our family's gameplay here in our Magic School Bus Math Explosion Video!