The Working Homeschool Mom Day in the Life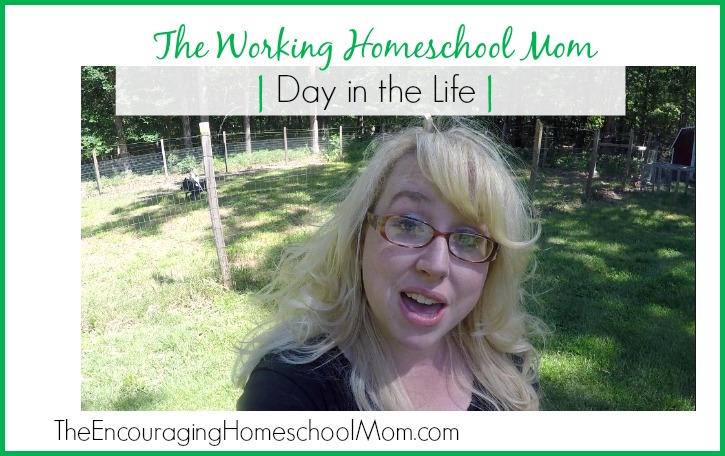 In today's video I share parts of our day in this Large Fam DITL video. Once our family day is done, I walk you through how I work from home several hours most evenings.
Work-wise in this video I share several helps for working homeschool moms. I show you how I organize my business to-do list for my various online projects and tasks. I give you a glimpse at what my kids are doing while I work on this particular evening. I also share the reality of how I was suppose to start working at 5pm, at least that's what was written out on my white board to start the day. However, my 5pm work start time quickly became an 8pm work start time because home life overflowed. I had planned to work until 10 pm because I had a trip the following day. Between my MacBook freezing up, and my Fried Rice Recipe blog post taking longer than expected, I worked until after 11pm. This threw my homeschool mom road trip off by several hours the following day.
Regardless friends, one thing the Lord continues to walk me through is to *count it all joy in all things!* This is exactly how so many of my days go, and I bet you can relate to that.
We must be determined to count it all joy and keep putting one foot in front of the other.
Yes, and amen!
The Working Homeschool Mom Day in the Life! Enjoy the Family Day and Work with Me During the Evening 🙂
Click here to watch the full The Working Homeschool Mom Day in the Life! Enjoy the Family Day and Work with Me During the Evening 🙂 video on YouTube!
The Working Homeschool Mom Resources & Encouragement
How I Make A Full-Time Income Online To Support My Growing Family – in this post I break down how I make a full-time income online, plus resources to help you get started too!
It's Okay if it's Hard: Realities of Juggling Family Life and a Successful Blog – I wrote this article for a conference where I was speaking. It shares the realities of birthing a huge vision (this is case my FreeHomeschoolDeals.com blog), and all the judging and family teamwork it took to get it off the ground.
How My Blogging Brought My Husband Home Full-time, popular article sharing part of my family's story on FreeHomeschoolDeals.com
My Real Life Work-at-Home-Mom Schedule: Part One – I wrote this series in early 2015, right after Daniel Joel was born. Several aspects have changed, yet many hold true.
My Real Life Work-at-Home-Mom Schedule: Part Two
My Work-at-Home Mom Scheduling Secret Weapon
The Working Homeschool Mom Day in the Life! Enjoy the Family Day and Work with Me During the Evening 🙂
Survival Strategies For Work-At-Home Moms an article I wrote for TheBetterMom.com
Balancing Blogging and Social Media as a Business and a Ministry another helpful post from TheBetterMom.com
Don't forget to subscribe to The Encouraging Homeschool Mom Newsletter where you'll get my latest helps, tips, and encouraging resources, straight from my heart to yours! <3