Christmas is so much fun! You can do fun crafts like these tile picture frames. The smell of something baking is usually in the air. There are lots of festive decorations that puts everyone in good moods. Plus, we get to celebrate the birth of our Saviour! What more could you ask for?
**Use special promo code HELLO20 to take 20% off your first order in the shop including the SUPER MEGA ULTIMATE Large Family Freezer Meals Bundle here!**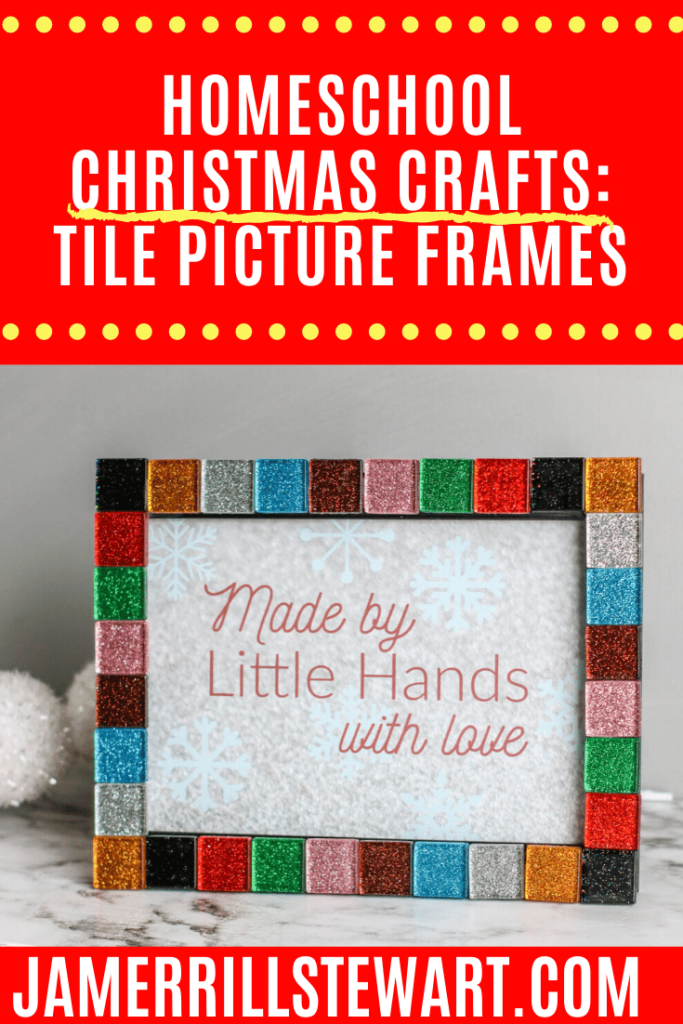 These tile picture frames are easy enough for even the littlest people to make and gift to everyone. Personally, I would check out the thrift shop for cheap picture frames to do this craft. You're going to cover it up anyway so all your looking for is flat edges. No one will know it was the ugliest picture frame ever made when you're done with it.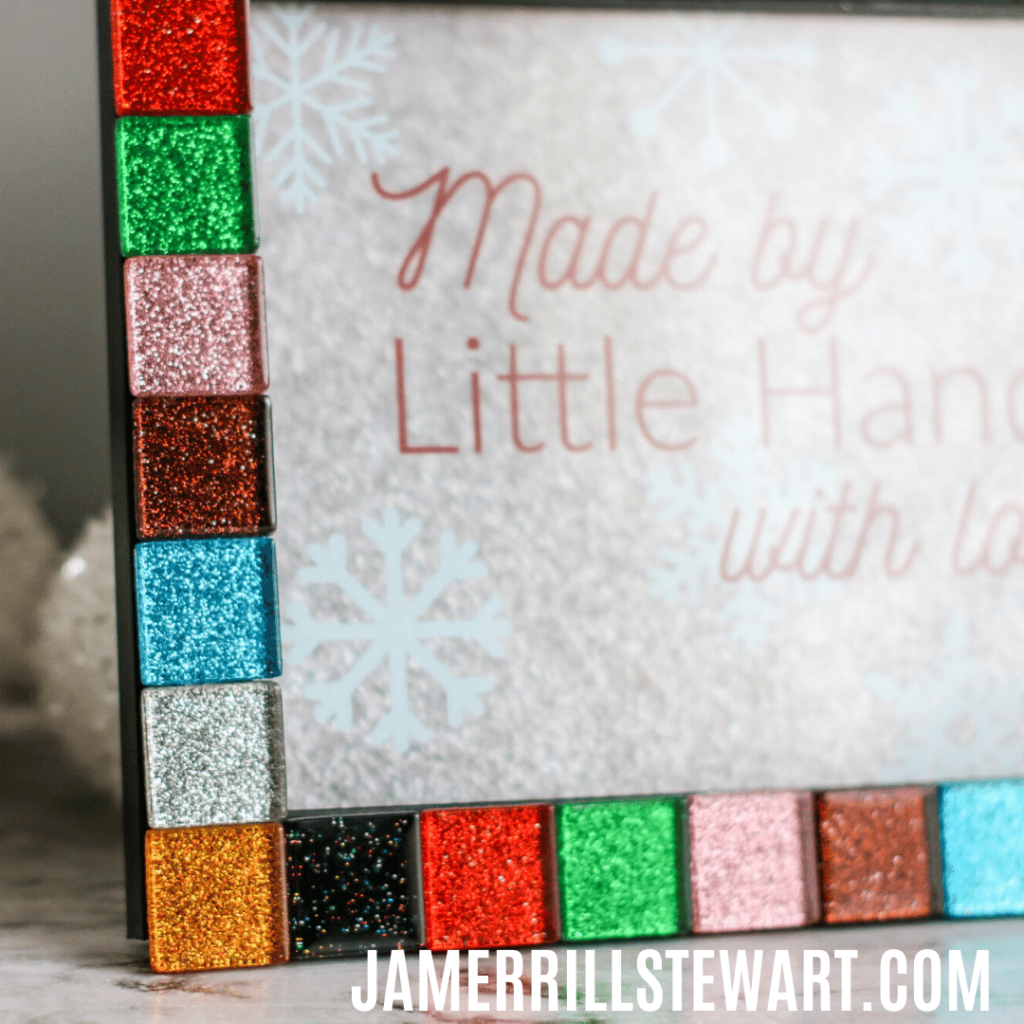 Get a bag of mosaic tiles and a bottle of tacky glue from Hobby Lobby and you are ready to go! Put on some Christmas music, make some snacks, and get your craft on. It's as easy as applying glue to the frame, setting the tiles in the spot you want them, then wiping off the excess glue. Let dry in a safe place away from cute little hands who will want to touch it.
Print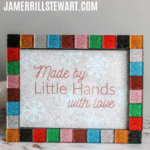 Homeschool Christmas Crafts: Tile Picture Frames!
---
Description
These tile picture frames are a great craft to work on fine motor skills as well as color discrimination.  
---
Ingredients
Mosaic tiles
Picture frame with flat edges
Turbo Tacky Glue
---
Instructions
Remove backing and glass from frame.
Apply glue directly to the frame and arrange the tiles as desired. 
Wipe away any excess glue that squeezes over the tiles.
Allow to dry completely before packaging.
TIP: While the glue is still dry, gently press a flat edge against the side of the tiles to align them perfectly.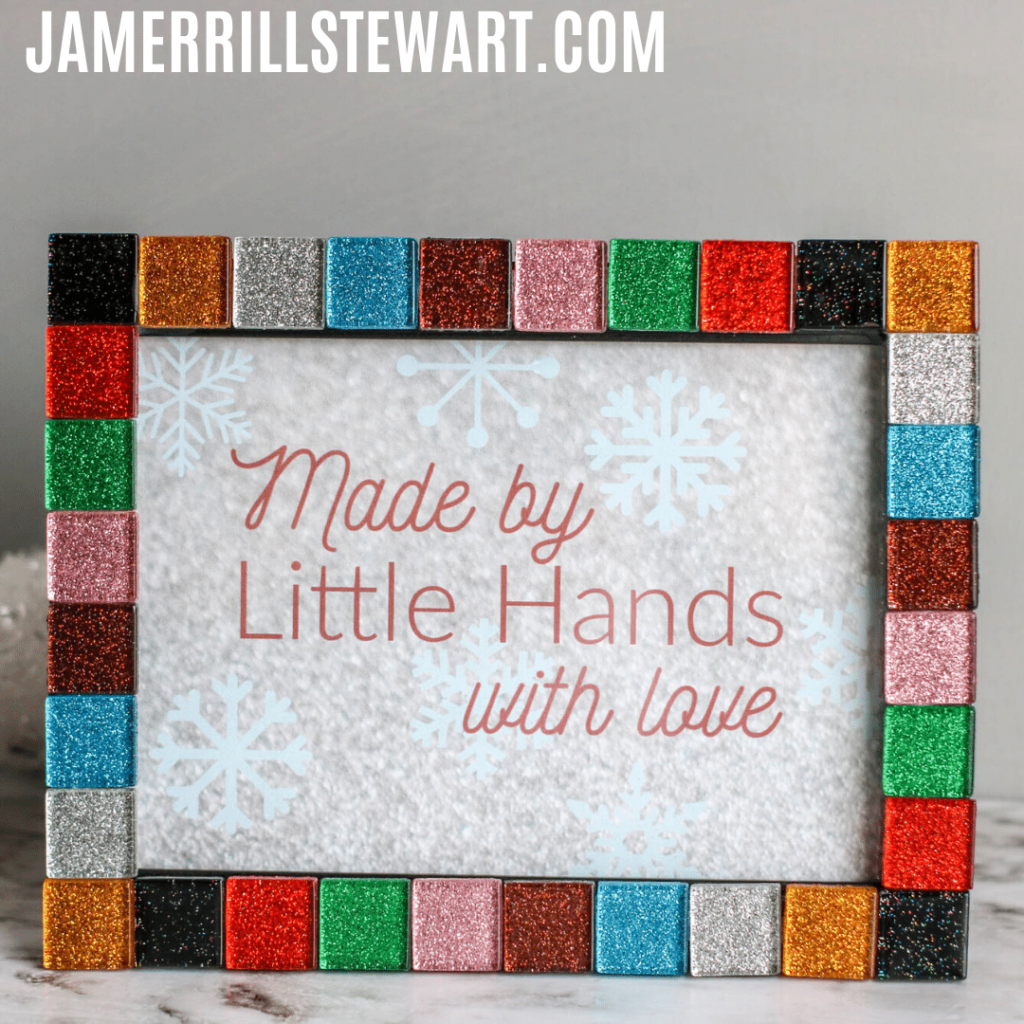 Voila! Beautiful tile picture frames ready for gift giving. You can give with a note or find a fun photo of the recipient and put it in there. Got a favorite drawing from one of the kids? Scan it and minimize it to add for grandparents. The possibilities are endless.
Want more Homeschool Christmas Crafts?
Peppermint Brownies Gifts In A Jar
White Chocolate Macadamia Nut Cookies In A Jar
Want to bake some Christmas treats too?