Turn Screen Time Into Reading Time With FarFaria Unlimited eBook Library!
Educents is one of our sponsors here at Large Family Table. They offer thousands of excellent educational products that make learning hands-on and fun. I only work with a select few companies who I feel will be most helpful to my readers and fellow home educators.
xoxo ~ Jamerrill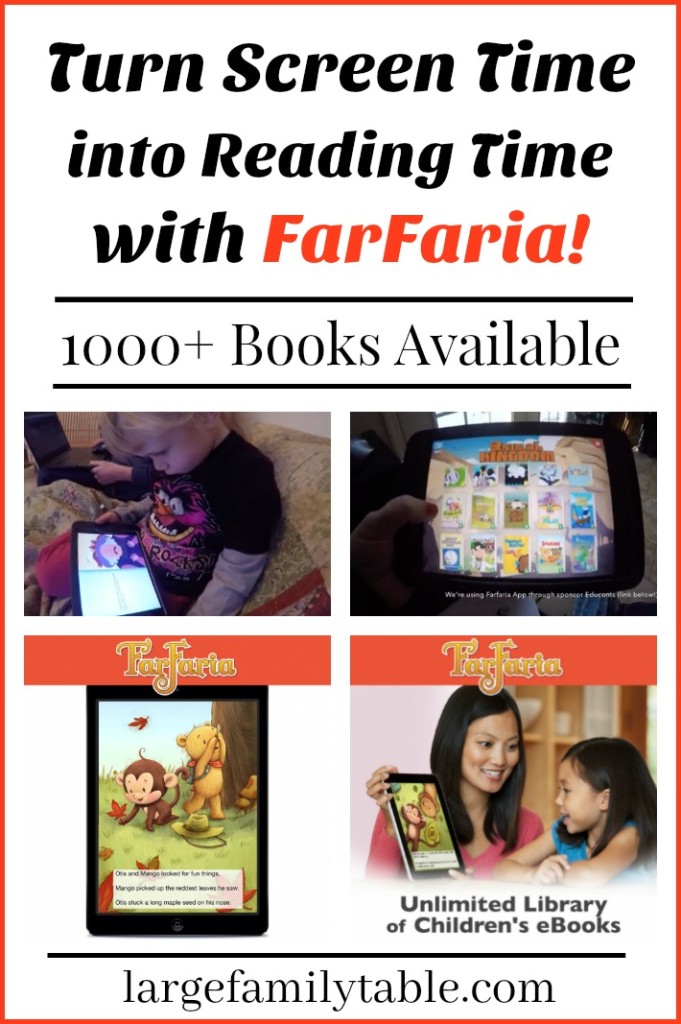 FarFaria – Unlimited eBooks
If you have young readers in your home, then you're going to be very interested in this product offered through Educents. FarFaria is an eLibrary of children's books designed for children ages 2-9. With over a 1000 books to choose from and with beautiful illustrations, USA Today called it the "Netflix for Children's Books."
Turn Screen Time Into Reading Time
Need an educational "distraction" while on the go? I get it! We live in a screen-time world, and it's common to see toddlers and preschoolers on mobile devices when they're accompanying their big people to restaurants, stores, etc. FarFaria is an excellent alternative to some of the less than enriching screen-time options out there. FarFaria can be used on your mobile device or tablet and is available for both Android and iOS formats.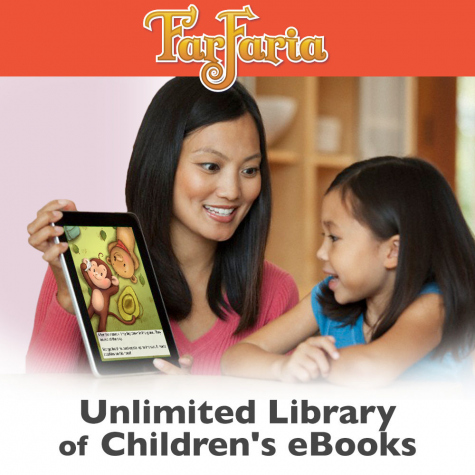 Children can choose to read one of over 1,000 eBooks on their own or have it read to them. As opposed to other library apps I've seen one of the best features about FarFaria is that each word is highlighted while being read aloud so that budding reader can follow along.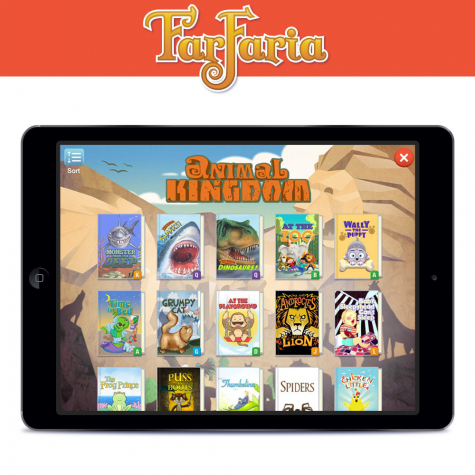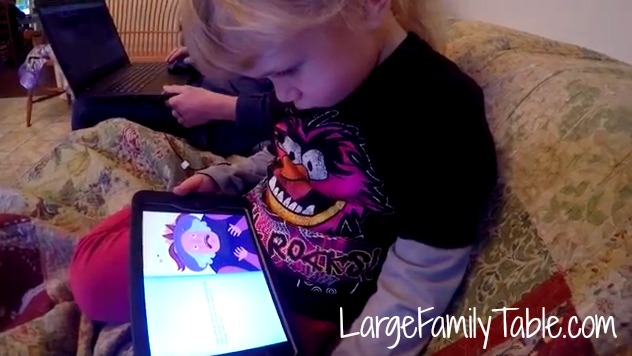 On a busy day this winter, Miss Amelia totally enjoyed having time with the FarFaria App. She was completely mesmerized with The Old Lady Who Swallowed the Fly. She listened to books on penguins, puppies, kitties, and cows. It was a fabulous time of her being a big girl and choosing topics of her choice.
FarFaria conveniently has books organized by category within the app. If your children who like to read child level adventure books, there's a section just for that. Have an animal fanatic on your hands? No problem here, FarFaris has a large animal kingdom category with engaging books on many animal topics. You can even pick books based on grade and reading levels!
Click here to watch a vlog on the Jamerrill's Large Family Table YouTube channel which also showcases our four and 7-year-olds enjoying the choices within the FarFaria app!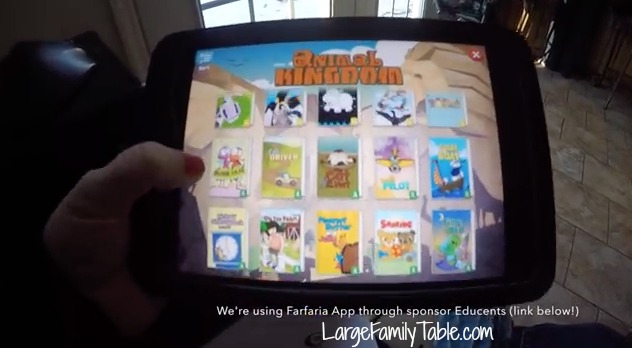 For just $39.99 you get unlimited access to the FarFaria library for an entire year. Don't miss this opportunity to turn screen time into reading time!