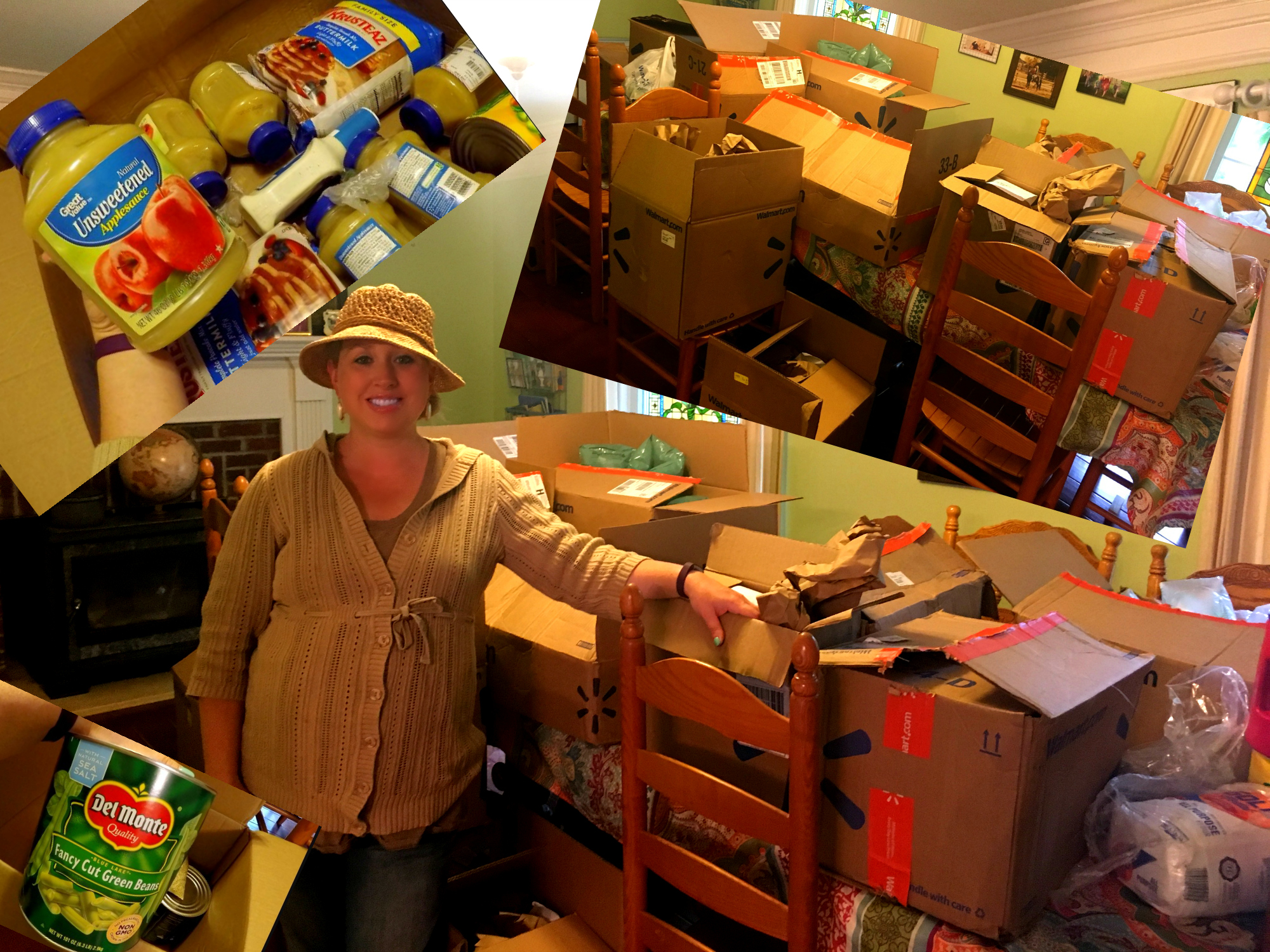 Continuing at my current 3rd-trimester slow motion speed, today I'm sharing my Walmart Household and Pantry Delivery Unboxing on YouTube from May 2017. Below you will find my full price breakdown for every item I ordered.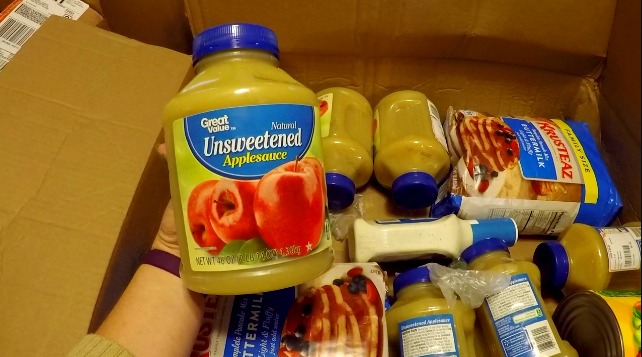 This post includes the breakdown for my $263.54 household haul as I call it. Our household items are separate from our grocery budget. This helps me track and know what I'm really spending. This includes toilet paper, toothpaste, trash bags, even some fresh bowls and water bottles for summer. It's pretty much anything we need for the household that's not food. This haul also includes my online spoon ordering attempt that was a fail. I also learned a new vocabulary word, "Demitasse spoons."
I also learned a new vocabulary word, "Demitasse spoons."
From Wikipedia, "A demitasse spoon is a diminutive spoon, smaller than a teaspoon."
Now I know. 🙂
From my Large Family Table Instagram, "Here's my recent online shopping fail. Recently it seems that all of our spoons have disappeared. I went to order the most spoons for the least amount of money. Lesson learned that I need to actually check the dimensions next time ?. We now have 12 miniature spoons."
I was willing to spend a little more to order spoons online and not have to waddle into the store. Believe me, I still send my husband into the store for stuff (like right now he has taken all the kids to go pick up momma hot wings 🙂 ), but during my order, I was trying to get everything we could need.
Good intentions, sigh.
The spoon saga ended well when I was able to run into a Family Dollar and raid their 3/$1 spoons. I also picked up a few bundles of forks before those start disappearing too!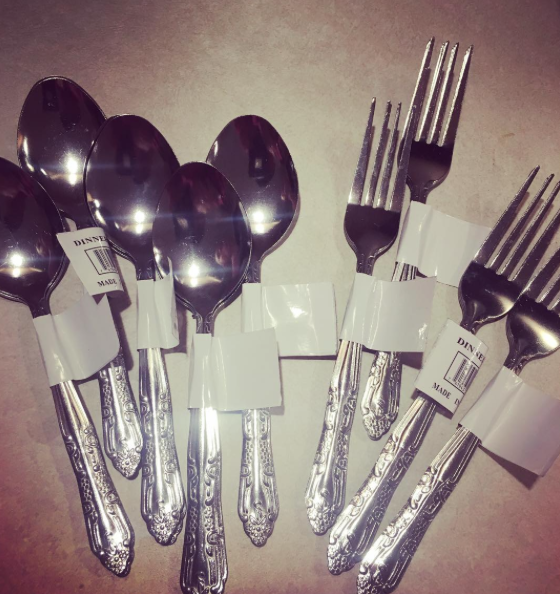 Also on my Instagram, "Tonight I hope ? I curbed our disappearing spoon saga for a bit. I forced my 3rd-trimester body ??into Family Dollar because several of you told me I could grab cheap spoons there. I grabbed 5 packs of 3/$1 spoons. While there I stocked up on forks too. Those will run off with the spoons and socks next. ?"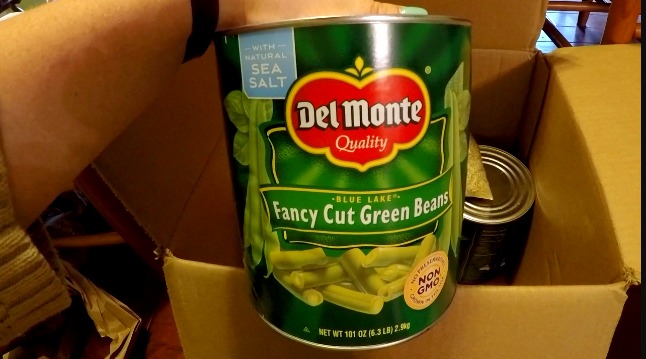 This haul also includes the price break down of my pantry and non-perishable food items. These items are included in our monthly grocery budget and came to $265.16. If you missed it, May was the first month I tried Walmart's online grocery ordering pick up service. I knew when we'd pick up our huge grocery haul from the store we'd also have the 7 kids in the van. I ordered as many of the pantry items to help cut down on the amount we'd actually have to bring home for the store. I mean, if Walmart wants to deliver items to my door for free, let them!
Household Items Price Breakdown
Great Value Double Pinch & Seal Zipper Food Storage Bags, Gallon, 80 Ct
Great Value Orange Auto Dishwasher Gel Detergent, 75 Oz
Great Value Large Trash Bags, 30 gal, 60ct
Great Value Double Pinch & Seal Zipper Food Storage Bags, Sandwich, 300 Ct
Family Napkins Napkins, 600ct
Air Wick Scented Oil Refill, Snuggle Fresh Linen, 5 refills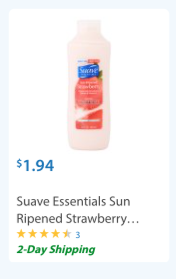 Suave Essentials Sun Ripened Strawberry Conditioner, 30 oz
L'Oreal Paris Excellence Creme
Colgate Optic White Sparkling Mint Whitening Toothpaste, 5.0 Ounce (Pack of 2)
Drano Max Clog Remover Twin Pack 160 Ounces
PUR Faucet Mount Replacement Water Filter – Basic 1 Pack
Great Value Double Pinch & Seal Zipper Food Storage Bags, Gallon, 80 Ct
Great Value 200 Soak-Proof Foam Plates Value Pack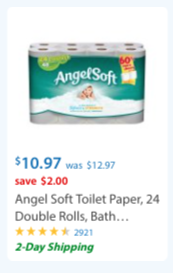 Angel Soft Toilet Paper, 24 Double Rolls, Bath Tissue
$
10
.
97 (No, this is not enough for a full month. I already head several packs, and this order was just adding to my stash.)
Equate Clear Liquid Hand Soap Refill, 56 fl oz
Purina ONE SmartBlend Large Breed Adult Formula Adult Premium Dog Food 31.1 lb. Bag
Trim Beauty Care Slant & Square Tip Tweezers, 2 count
Mainstays Half-Size Deep Steam Pans, 10-Pack
Brew Rite 12-Cup Basket-Style Coffee Filters, 200 count
Cambridge Flatware 6-Piece Charm Mirror Demitasse Spoon Set
Better Homes and Gardens Melamine Medallion Cereal Bowl 6pk, Red
Better Homes and Gardens Melamine Ombre Reactive Cereal Bowl 6pk, Teal
Avia Squeezable Water Bottle with One Way Valve 32 oz.
Fruit of the Loom Boys' Covered Waistband Boxer Briefs 5 pack
Quantity:

2 —
$
10
.
46
each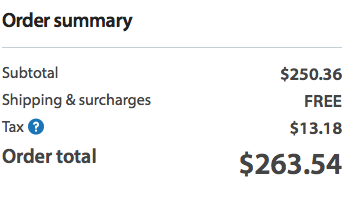 Pantry & Non-Perishable Food Price Breakdown
Remember, many of these items were needed for my large family freezer cooking days! This are also other pantry staples along with snack items and easy side dishes.
Bridgford Pepperoni, 5.0 OZ
Great Value Natural Unsweetened Applesauce, 46 oz
Great Value Classic Ranch Dressing, 24 fl oz
Krusteaz Family Size Buttermilk Complete Pancake Mix, 10 lbs
Del Monte Fruit Cocktail in Light Syrup 106 oz. Can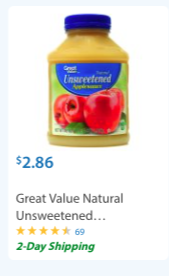 Contadina Roma Style Tomatoes Pizza Sauce, 15.0 OZ
Great Value Sweet Peas, 15 oz
Great Value Brown Rice, 5 lbs
Del Monte: Blue Lake Fancy Cut Green Beans, 6.3 Pound
Del Monte California Sliced Yellow Cling Peaches in Light Syrup 106 oz.
Great Value Lasagna Pasta, 16 oz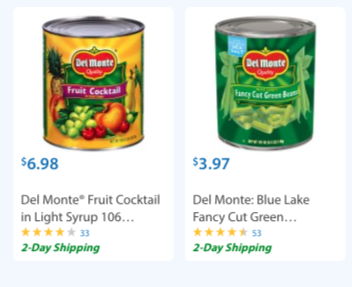 Hunt's Tomato Sauce, 105 oz
Rumford Premium Aluminum-Free Baking Powder, 10 oz
Gold Medal All-Purpose Flour 10.0 lb Bag
Folgers Classic Medium Roast Coffee, 48 oz
Great Value Creamy Peanut Butter, 28 ounces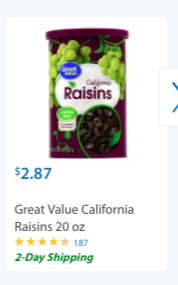 Great Value California Raisins 20 oz
Great Value: Sugar-Free Syrup, 24 oz
Great Value Chunk Light Tuna in Water, 5 oz, 4 count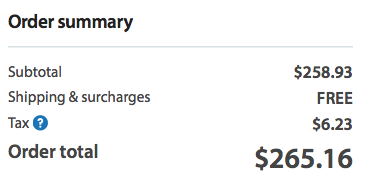 Walmart Household and Pantry Delivery Unboxing Video

Click here to watch the full Walmart Household and Pantry Unboxing Video on YouTube!